The Huffington Post has an exclusive sneak peek at the episode, titled "Hypermiling/Crash Cushions," which finds Jamie and Adam recreating a big movie crash from "Headhunters" to see if a man sandwiched between two big men in the backseat of a car can survive being T-boned by a truck. And there's a piece of the myth that's near and dear to Adam's heart.
Adam reveals an amazingly retro picture of himself: "That's me at 25 years old, 20 years ago, and that is my first car," Adam says. "Yes, this is the same make and model as my first car."
Before hopping in, Jamie explains how they're assessing the crash damage with the help of Buster's more human-like cousin: "This is our human analog. It's called a SynDaver -- it has individual muscles, bones and organs, just like a human. It will be our crash-test dummy for this test, and we're gonna X-ray it first to make sure all its parts are intact."
Adam then explains that after the crash, the SynDaver will get X-rayed again and checked out by an orthopedic surgeon to see what kind of injuries the dummy has sustained.
With Jamie behind the wheel of the truck, accelerating to 50 mph before impact, the initial "control" test crash can only be described as "amazing."
Watch the clip above and tell us: What's been your favorite myth in "MythBusters" history?
"MythBusters" airs Wednesdays at 9 p.m. ET on Discovery.
Here's Discovery's tease of the episode:
"Hypermiling/Crash Cushions" - Could a guy sandwiched between two big guys in the backseat of a car survive the car being T-boned by a truck? The MythBusters also hit the road to test three more hypermiling myths. Can these simple techniques really double your car's fuel efficiency?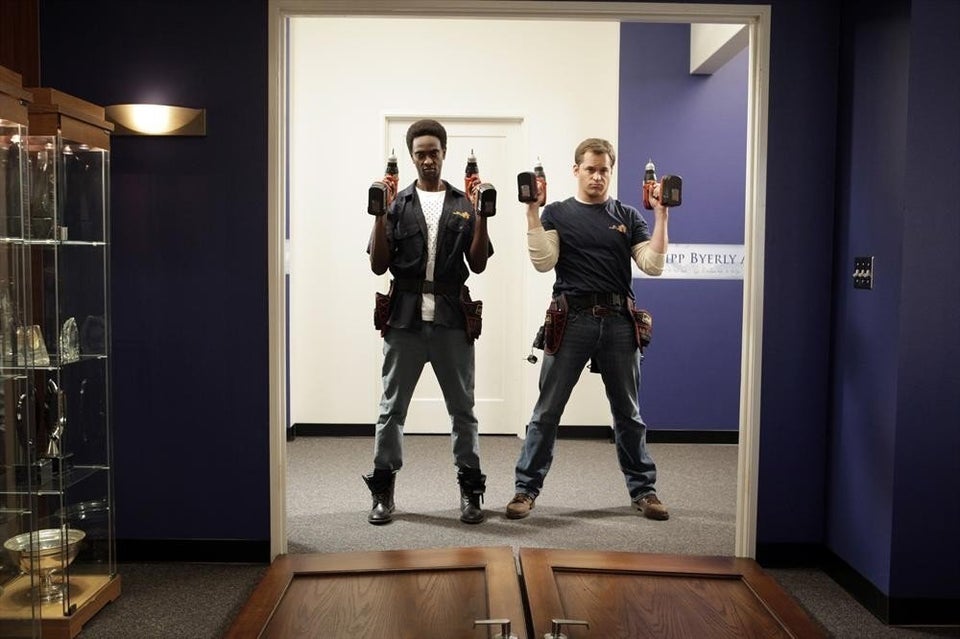 Summer TV Guide
Popular in the Community