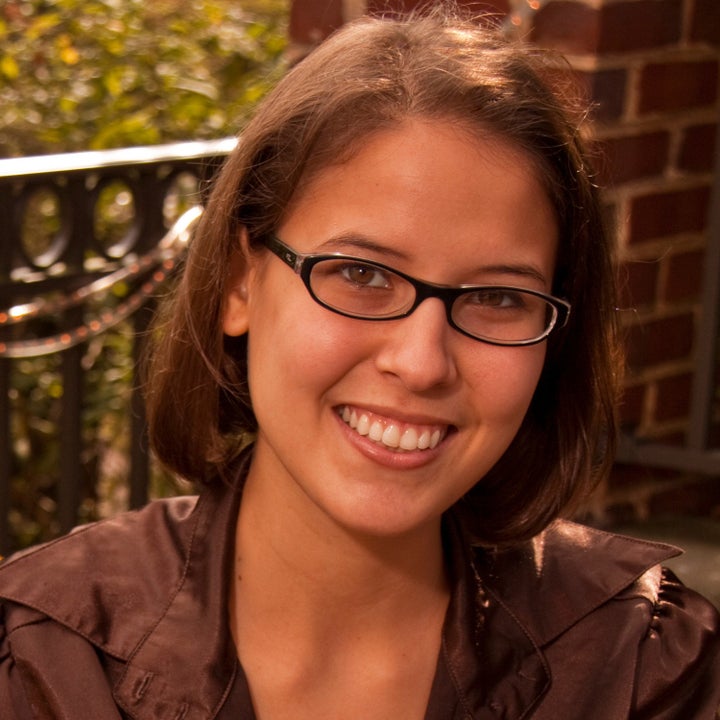 Back in November, I competed at the Entrepreneurs' Organization's Global Student Entrepreneur Awards. There were 30 of us in total, and five were chosen as finalists and announced at the dinner that night. As one of the finalists, I stood on stage in front of the guests to receive my award. Like the other four finalists, I received a plaque, a man's watch, and a bottle of cologne. Until that moment, I didn't realize just how rare female entrepreneurs are, and it shouldn't be so.
I worked with my brothers Dave and Geoff to create myYearbook in 2005 to be the best place to meet new people. We added 400 members in the first week, and today we have 32.7 million members, $23.7 million revenue in 2010 -- up 50 percent over the previous year -- and we're profitable. Not only that, we recently signed a definitive agreement to merge with Quepasa (NYSE Amex: QPSA) for $100 million in cash and stock.
myYearbook started in my high school in Skillman, New Jersey. As we are laser-focused on meeting new people, myYearbook was built not around the people you know, like Facebook, but the people you want to know. Dave, Geoff, and I would often stay up until 3:00 or 4:00 in the morning, making spec sheets, drawing pen-on-paper wireframes and faxing and emailing them to our developers in Mumbai, only to wake up a few hours later to be on time for 7:30 a.m. homeroom. In April 2005, we were ready to launch the site into our high school and decided to get new members by wearing myYearbook themed T-shirts every single day for about two weeks.
We had made the T-shirts on CafePress and each had about 10 shirts with our myYearbook logo on the front and something catchy on the back like, "Answering the questions that matter most: Who are your friends' friends, and are they hot?"
The T-shirts were a success, and our classmates were not only signing up for the site, but also inspired. They would come up to me at my table during lunch, spilling their ideas for the site and what they thought we should add to make it even better. As my friends and classmates informed us about the product, we implemented their ideas as quickly as possible and ramped up to launch the site to all schools in the United States. Though I almost lost credit for some of my classes, we were able to get 1 million members in the first year of launch and opened up an office in New Hope, Pennsylvania, which is where myYearbook's headquarters are today.
Then I did something that, according to the movies, no one in my position should do: I went to college. Instead of dropping out, I asked our venture capitalist for a letter of recommendation to Georgetown. Huh?
I never seriously considered dropping out. As a 17-year-old girl on the East Coast, deciding not to go to college is not much of an option. My mom, my friends, and my teachers would have been disappointed in me had I decided to drop out or not attend. What's more, the company had close to zero revenue when I was applying to colleges not so long ago, so the decision to skip school would seem insane by most accounts.
But most importantly, I didn't think the business's success required that I drop out. In my freshman year at Georgetown, I was scheduled to speak at a conference in South Korea that would force me to miss my first midterm. I talked to my professor about it, and he allowed me to make up the midterm when I returned -- my professors were willing to help me out.
Additionally, I was on my laptop during class like all of the other students. None of us were really taking notes, but while they were on Facebook or checking Gilt, I was sourcing and leading the acquisition of four Android applications. Eighteen months ago, only 2 percent of our visits came from mobile. After developing our iPhone and Android apps and acquiring these applications, now more than 40 percent of visits are from mobile devices. I could work on myYearbook while at school without it affecting the business, and I also had a CEO who I trusted -- my big brother!
Still, I do wonder if my gender also led to my graduation (good girls don't drop out.) At school, I lived a double life of sorts. I didn't want to talk about myYearbook because I wanted my classmates to like me and, as has been discussed by women far more successful than I, no one likes a successful, ambitious girl. Sheryl Sandberg has pointed out the ambition gap that keeps women from their share of the top spots in business and government. As a female entrepreneur, it's something you generally just have to get past. You have to believe everyday that what you are working on is going to work, and you have to be willing to ignore everyone who says it won't. You can't be an entrepreneur otherwise.
My best friend tells her friends about me and myYearbook, and I tell my friends about her brilliant grades and her law school acceptances. We don't ever talk about ourselves. But it's time we step it up and own our own success because that's the only way the gender gap will close -- by believing we can create something big and great despite the overwhelming odds against it. Until then, we'll get cologne, a man's watch and a pat on the back.
Popular in the Community