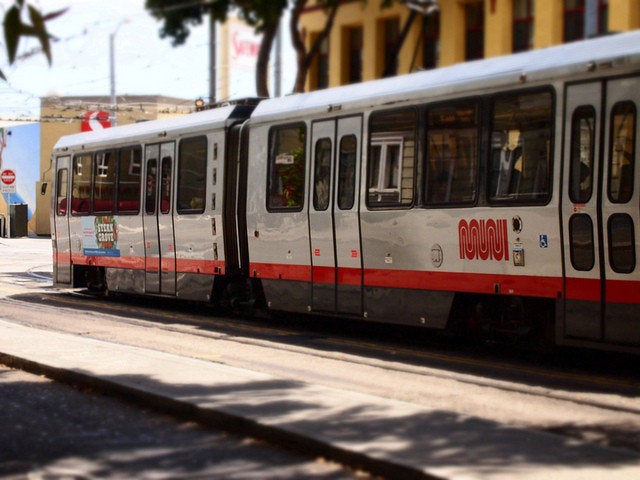 According to a report by the San Francisco Examiner, the N-Judah line has the most accidents of any of Muni's six light rail routes.
The N-Judah, which stretches from Ocean Beach to the Caltrain station in SoMa, experienced 84 collisions between 2008 and 2011--that's an average of one accident or derailment every 13 days.
The report found the safest line was the K-Ingleside, which had only 26 accidents during the same time period.
Transit activist Greg Dewar, who publishes the N-Judah Chronicles blog, said the N is particularly troublesome for several reasons, including its path through dense neighborhoods.

"It could be something as simple as a double-parked car, or a vehicle running an intersection where it thinks it has the right of way," Dewar said. "Sometimes accidents happen simply from people being stupid."
The N-Judah carries the highest volume of passengers of any light rail line in the entire system.
Check out this explicitly named, but very accurate, website to determine exactly how f*@&ed the N-Judah is at this very moment.
Calling all HuffPost superfans!
Sign up for membership to become a founding member and help shape HuffPost's next chapter