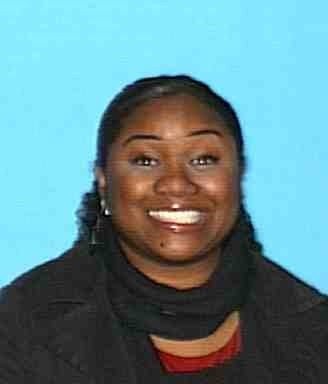 UPDATE: The Humboldt County Sheriff's Office said Tuesday that missing person Elizabeth Smith was located in Del Norte County and is unharmed.
"The Humboldt County Sheriff's Office would like to thank the community for their assistance in locating Elizabeth," a statement from the office added.
A frantic search is underway in California for a missing civil rights activist.
Elizabeth "Liz" Ana Smith, president of the Eureka branch of the NAACP in Northern California, has not been heard from since Monday, according to the Humboldt County Sheriff's Office.
The 39-year-old was reported missing after she posted a 28-minute video to her Facebook page around 12:30 a.m. Monday. In the video, Smith, who says she had not slept since Mother's Day, says "I am in heaven because I have been crucified."
According to The Eureka Times-Standard, Smith was CEO of Boys and Girls Club of the Redwoods until March, when she was placed on indefinite administration leave. While authorities declined to comment on the decision, the move prompted Smith to send a scathing letter to the organization, alleging discrimination and mismanagement, the newspaper reported.
Smith resigned from her post at the Boys and Girls Club in April. The video posted to her Facebook page mentions her departure from the organization and makes accusations against several members.
Liz Smith is described as 5 feet 3 inches tall, 185 pounds, with long brown hair and brown eyes. Her vehicle, which is also missing, is a 2007 black Lexus, with California license plate 5TYB663.
Anyone with information regarding her whereabouts is asked to contact the Humboldt County Sheriff's Office at (707) 445-7251.
David Lohr covers crime and missing persons. Tips? Feedback? Send an email or follow him on Twitter.
Popular in the Community