This week, I've been attending The National Association of Broadcasters (#NABShow 2013). There are over 92,000 in attendance and over 155 countries represented at this Las Vegas convention. NAB Show represents one of the world's largest electronic media shows in covering filmed entertainment, and the development, management and delivery of content across all mediums.
I've kept an eye out for the best new products at NAB for innovative communications. Here are my top product picks from NAB Show 2013, as well as what I see as the best takeaways from the keynote panel session, "Broadcast Minds" sponsored by Newtek.
NAB Show 2013 Tips and Picks for Top Products/Services
Looking for innovative products and services for you and your business? Check out my shortlist of products for B2C and B2B communications.
4K/8K is happening left and right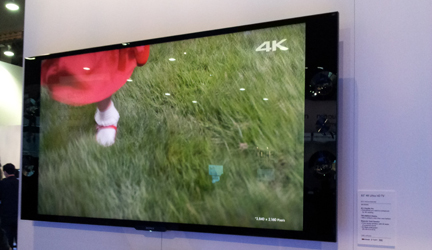 Sony 4K Ultra High Definition Experience extends into more living rooms, bringing enhanced video, superior sound and a variety of content options to TV fans. The new XBR-55X900A (55-inch) and XBR-65X900A (65-inch) 4K Ultra HD LED TVs are available for order online and in retail beginning April 21, 2013.
Need high-quality A/V power? Sony's Anycast Touch System has you covered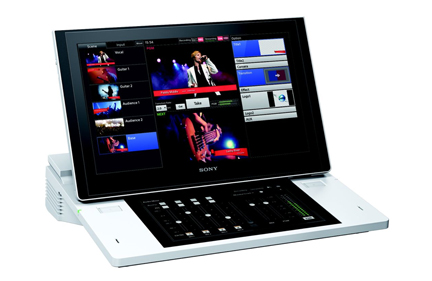 Sony just launched its Anycast Touch live production system. Anycast Touch system combines the familiar touch-screen interface common in mobile devices with full-scale A/V performance. The Anycast Touch system eliminates the additional hardware typically required for professional live streaming such as encoders, video recorders, audio mixers, titlers and remote camera controllers. Anycast will be available in September 2013.
CG creator, This is your new Best Friend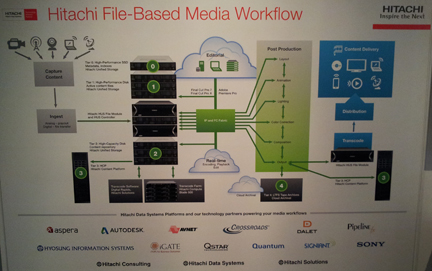 The Hitachi NAS Platform (HNAS) platform is an advanced an integrated NAS solution. It's a powerful tool for file sharing as well as file server consolidation, data protection and business critical NAS workloads. It is well suited to data center environments as well as the workloads of medium organizations and remote data centers. Hitachi Data Systems help manage and store visual effects for many major studio productions to date.
Verizon FiOS TV: Entertainment That Never Stops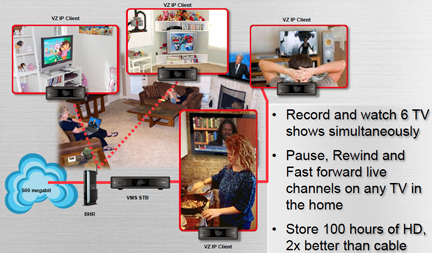 With over 580 all-digital TV channels, 150+ HD channels, 50,000+ on-demand titles, sports packages for all seasons and superior quality of your easy-to-navigate content, you can experience this TV magic wherever you are. Next generation FiOS home will record and watch 6 TV shows simultaneously, store 100 hours of HD content and you are able to pause/rewind and fast forward live channels on any TV in the home. The next generation FiOS home will be available in September 2013.
A dream-come-true for marketers and consumers -fingerprint/TV scan recognition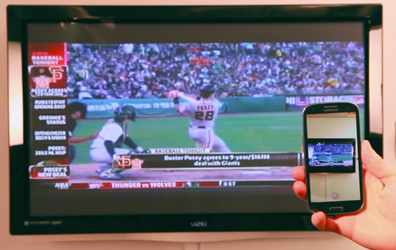 Vobile-TVSync, a new initiative from Vobile Inc., is helping connect consumers with content by synchronizing the user experience to cover social media, ecommerce, and online information. This second screen platform also provides new opportunities for marketers and content owners. Some features of this digital playground include geo-targeting and content specific advertisements, as well as recognition technology that can provide show times, trailers, reviews, and more... all with just a picture!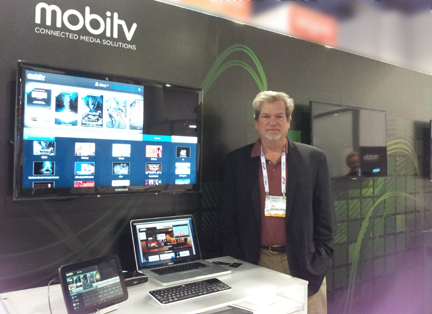 MobiTV Unveils user profiles and advertising integration capabilities in its "True TV Everywhere" Solution. The New Functionality Empowers Operators and Service Providers to Offer a Seamlessly Personalized Entertainment Experience across Multiple Users and Devices. Customization at its finest!
Experiential marketing is becoming a reality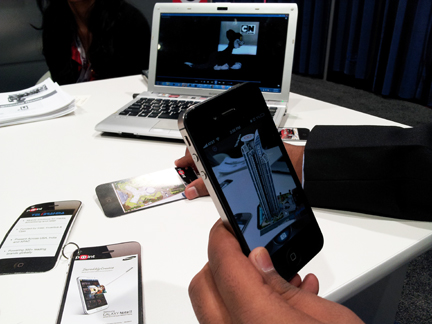 Point 360 by Telibrahma is revolutionizing marketing experiences. Simply point your smartphone and open your world to a new level of engagement. Point 360 is the world's lightest and fastest augmented reality platform, which visually produces a world that helps brands engage with consumers by creating "real-world" experiences of products.
Now you know my picks for the hottest, upcoming products of the year, From the mobile scan recognition to celebrity apprentice all star TV show, The NAB show 2013 has you covered. Here is the wrap up summary of trends that the "broadcast Minds" panel of trendsetters and of the top internet content creators discussed.
Broadcast Minds -- Internet Content Creators Talk What's Next Online
Here are my top 5 takeaways from the panel, and what they mean for businesses.
The 2013 NAB show hosted a panel featuring an all-star group of content creators who gathered to talk about trends and the future of online technology. This panel included moderator Jim Louderback of Revision 3, president and CEO of FishBowl Worldwide Media Bruce Gersh, Illusionist and author Penn Jillette, comedian Tom Green, and executive producer of "What's Trending," Shira Lazar.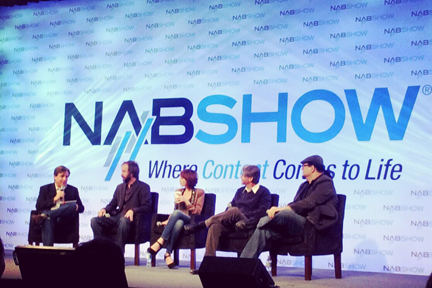 1. Consumers demand more (and better) customization
Consumers are accustomed to instant gratification, but they are also demanding that content creators be highly attuned to their desires. Lazar points out that businesses must make more efforts to predict where and how their customers interact with (or share) their content.
2. Accessibility is everything
With the rise of online education and events, consumers are turning to fulfilling those experiences on the Internet rather than in person. Businesses should take advantage of this and make sure that all of their content is accessible instantly. For example, Jillette stated that his daughter lives in a world where "the Three Stooges are completely contemporary to Justin Bieber."
3. Live performance will continue to be monetized
The panel agreed that there's something about live performance that makes it the transferrable to online media. Whether it's a live stream or using online broadcast to promote a live tour, new media technology will help businesses, groups, and individuals monetize their content.
4. Interactivity must accompany Storytelling
Gesh said that the idea or story is still the most important component of content, but this must be used with an interactive element. Lazar stated it by saying that online broadcast stars are not famous because they just post videos, but because they have content plus community.
5. Technology should make us more social
As online content levels continue to soar, consumers of new media are both consuming and sharing more. Sharing content is what brings people together, as Jillette says about his family. Businesses should capitalize on this and create content that is interactive and easy to share.
Photo credit: Hitachi, point, mobiTV, Sony 4K and Panel of NABShow by Ivo lukas; Vobile by Vobile Inc; FIOS by Verizon; Sony Anycast by Sony
Calling all HuffPost superfans!
Sign up for membership to become a founding member and help shape HuffPost's next chapter