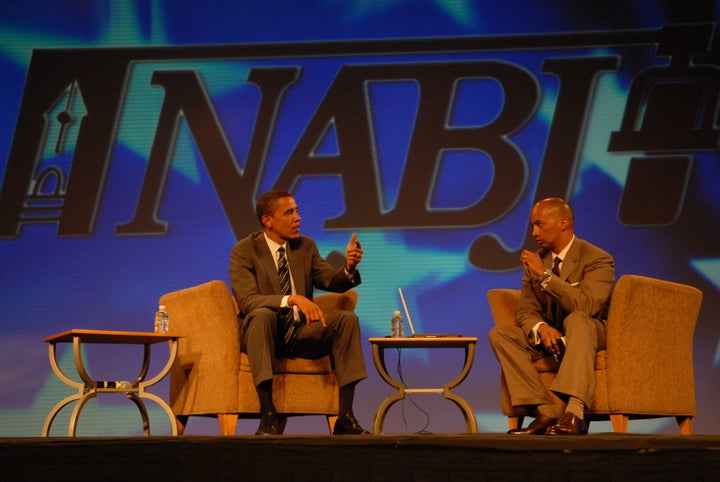 After running a deficit of $227,000 last year, the NABJ -- the country's oldest and largest minority-journalism group -- told its members in November that it expects to end 2015 even deeper in the red.
With an estimated shortfall of $380,000 in a budget of roughly $2.5 million, NABJ has slashed operating expenses, eliminated three staff positions -- including that of Darryl Matthews, its executive director -- and sold off $400,000 worth of its investments. In addition to adopting "zero-based budgeting," which requires managers to justify all of its expenses, it is considering closing its office in College Park, Maryland, and operating in a virtual capacity. It has hired a consultant to help it weather its funding crisis.
"It is not a pretty picture for NABJ," states an assessment from the group's finance committee, presented to the board in October. "If NABJ does not increase revenues in 2016, the organization's financially [sic] viability will threaten the organization's ability to operate and keep its doors open."
NABJ's financial woes are worrisome enough. But the secretiveness of the association's leadership around the shortfall should raise further red flags. NABJ's board and staff have refused to answer questions about the deficit or provide financial disclosure forms, as required by law. The group is also considering dipping into grant funds earmarked for other purposes to cover the shortfall, according to a report from the organization's treasurer -- a practice that is widely considered unethical.
Despite pledging to "stabilize the association's financial position with transparency" in a note to members, NABJ Board President Sarah Glover, social media editor for NBC-owned Television Stations, declined multiple requests to elaborate on the source of the shortfall, insisting only that the "2015 convention did not yield the projected revenue as outlined in the budget by the previous board."
The Huffington Post reached out to the former NABJ Board President Bob Butler and half a dozen of the organization's current board members, including its treasurer, for comment on its finances. None was willing to speak either on or off the record. Multiple calls and emails to the organization's communications contact went unanswered, as did requests for comment sent individually to all members of NABJ's current staff.
HuffPost requested a copy of NABJ's most recent 990 filing with the IRS, which the association is required by law to supply, to no avail. Filed annually, the financial disclosure document details, in broad strokes, a nonprofit's mission, programs and finances. Glover also refused to provide copies of financial reports presented to NABJ's board in October. While not required to do so, these reports are widely available to NABJ's 4,100 members. HuffPost was able to obtain both sets of documents independently.
This is not the first time the NABJ has run a large deficit. The group faced a shortfall of $612,779 in 2009. But this was followed by several years of substantial surpluses or modest deficits that allowed the group to weather the downturn. The NABJ ended 2010 in the black by $437,727, and by $3,363 in 2011. It faced a modest deficit of $59,633 in 2012, then ran a surplus of $228,831 in 2013 before running into trouble again.
Without the input of NABJ's leadership it is impossible to say with certainty how the organization now finds itself in such a precarious financial position. But its tax filings and committee reports suggest a few reasons.
NABJ's over-reliance on revenue from its annual convention is indeed at least part of the problem. According to an October presentation from the organization's finance committee, revenue from the event accounts for 50 to 70 percent of its income. "NABJ must reduce its reliance on the convention for revenues," the organization's finance committee told the board in October.
Diversification is one of the more common funding problems nonprofits face, said Jamie Levine-Daniel, a professor at Indiana University who studies nonprofit management.
"If you rely only on one source of revenue and that source of revenue dries up, you find yourself in crisis," Levine-Daniel says.
But it's no far cry to say the organization has also overspent given its financial position. Denise Clay of All Digitocracy, a blog that reports on technology and communities of color, recently blew the whistle on NABJ's board for spending nearly $200,000 on travel in three years. Former board president Bob Butler alone spent $41,508 on travel between 2013 and 2014, far outpacing his predecessor Greg Lee, who spent $16,063 during his entire two-year term.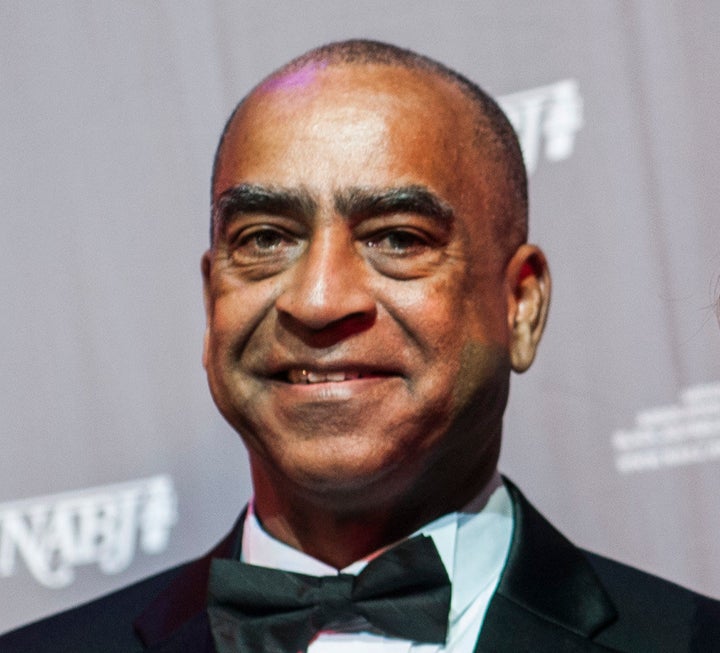 The way the organization has proposed to deal with the current shortfall is also ethically questionable.
NABJ recently received a $100,000 grant from the Ford Foundation for "strategic planning." The October treasurer's report warns that unless the organization finds a way to shore up revenue by year's end, "the $100,000 Ford Grant funds will need to be used to cover operating expense[s]" with the promise that they will be replaced "once 2016 convention funding support and other revenues are received."
"That's not ethical," said Stanley Garstka, a professor at Yale Law School and Yale School of Management who teaches courses about nonprofit management. "If the donor gives them permission, it's perfectly fine, but if it's a restricted gift they need to go back to the donor to get permission to change the restriction."
A Ford Foundation spokesman clarified that the NABJ grant money was intended solely to help the organization plan for the future. "While our program team has spoken with NABJ about the financial challenges, there has been no request to un-restrict the funds," the spokesman said.
"It's tougher than heck for a nonprofit to get a loan to fund operations"
Financial shortfalls aren't unusual for nonprofits. According to the Nonprofit Finance Fund's annual survey, 24 percent of nonprofits reported shortfalls in 2014. But because they don't have the same access to credit that for-profit companies do, nonprofits must tow close to the financial line. Most nonprofit deficits amount to less that 5 percent of operating expenses in a given year. NABJ's deficit this year amounts to just over 15 percent.
The fact that NABJ is even considering dipping into grant funds reflects how difficult it is for nonprofits to get access to credit -- whether there's a crisis or not.
Nonprofits don't accrue debt for a simple reason: Banks don't like to lend them money. Faced with a sharp deficit, they must deal with the shortfall without resorting to borrowing, which is why a large deficit in a year or two can be so catastrophic.
"It's tougher than heck for a nonprofit to get a loan to fund operations -- it just doesn't happen," Garstka said. "Banks just can't give their money away in very risky situations."
Nonprofits even have trouble getting mortgages, Garstka explains. Wary of financial and reputational risks, banks often require wealthy board members to backstop nonprofit loans, or require nonprofits to show proof of sustained funding commitments.
"A lot of nonprofit boards try to staff themselves with people with deep pockets who really believe in the cause so if they do run into trouble, they can say, 'Please keep me afloat for a little bit,'" Garstka said.
Unfortunately, it seems the pockets of NABJ board members don't run all that deep. The current board has pledged $7,625 to help address the $380,000 deficit -- a small fraction of what's needed.
NABJ serves an indispensable role in the the journalistic ecosystem -- and its woes come at a time when its leadership is desperately needed. Despite making up 37 percent of the U.S. population, racial and ethnic minorities account for a mere 12.76 percent of daily-newsroom jobs, according to the American Society of News Editors' most recent survey.
That number has remained stagnant over the past decade. As one of only a handful of organizations that advocates on behalf of journalists of color, the NABJ serves as an industry watchdog, calling out media organizations that fail to extend opportunities to journalists of color or cultivate inclusive workplaces. Its loss would be devastating for journalists of color and to the profession writ large.
"NABJ was founded 40 years ago and is the oldest, baddest and most influential minority journalism organization on the planet," Glover, the board president, added in an email to HuffPost.
Let's hope it stays that way. It will require an outpouring of support, and deep pockets, to help turn NABJ around.
CORRECTION: An earlier version of this piece misidentified professor Jamie Levine-Daniel at Indiana University.
Related
Popular in the Community