Hassanen and the other teens had just eaten at an IHOP for suhoor, the pre-dawn meal during the holy month of Ramadan. It was just about 4 a.m., and the group was heading back to the /www.adamscenter.org/"}}" data-beacon-parsed="true">All Dulles Area Muslim Society Center when an altercation with a motorist quickly escalated.
The teens fled. Hassanen was wearing an abaya ― a traditional long dress commonly worn by Muslim women ― and she reportedly /www.washingtonpost.com/local/fairfax-loudoun-police-searching-for-missing-17-year-old-reported-to-have-been-assaulted/2017/06/18/02e379ac-5466-11e7-a204-ad706461fa4f_story.html?utm_term=.0a2daec28a94"}}" data-beacon-parsed="true">tripped on it and fell behind the rest of the group. According to police, the assailant /www.theguardian.com/us-news/2017/jun/19/virginia-murdered-girl-nabra-hassanen-muslim-father"}}" data-beacon-parsed="true">struck her with a bat and took her away in his car. Hours later, her body was found in a nearby pond.
Fairfax County police charged 22-year-old Darwin Martinez Torres, an El Salvadoran national, with murder. Police said Monday there was no indication of racial slurs or any reference to the teens' religion during the attack, and detectives were not investigating the killing as a hate crime. Police confirmed to HuffPost on Tuesday that they believe the motive was "road rage." 
But that's not how Hassanen's family, or many other Muslim Americans, viewed the killing. To them, the attack is another in a string of horrors that have affected Muslims in the United States in recent years. An online petition urging that the slaying be investigated as a hate crime garnered more than 14,000 signatures on Tuesday.
"We're no longer talking about a racist comment here or there, or implicit bias one must deal with to get employed," Barakat told HuffPost over the phone Monday evening. "We're talking about life or death."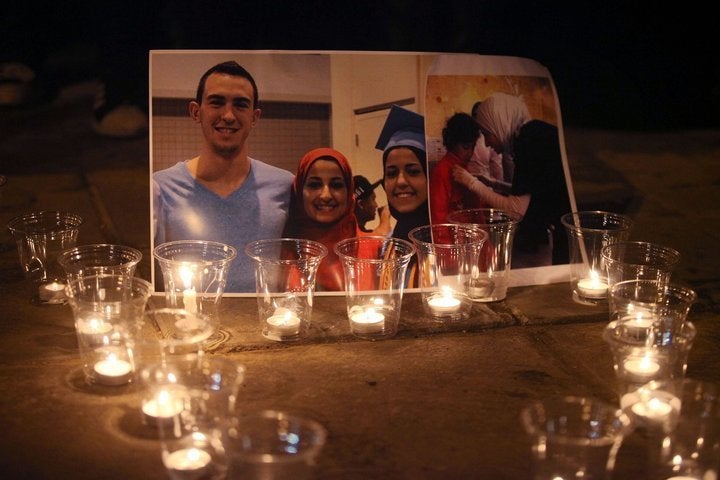 Deah Barakat, 23, his wife, Yusor Mohammad, 21, and her younger sister, Razan Mohammad Abu-Salha,19, were shot dead by a neighbor they had long felt targeted them for harassment for being Muslim. Chapel Hill police ultimately determined the killer, who walked up to the victims' home and shot each of the young people in the head, was driven to violence over a parking dispute.
To this day, Suzanne Barakat said she can't hear the word "dispute" without feeling disgusted.
"To call it a dispute or road rage suggests a level of equality between both parties," Barakat said. "It suggests there's equal power between the two."
But from Barakat's perspective, and that of other friends and relatives, her brother's family wasn't engaged in a "dispute" with the killer.
"This man had picked on my daughter and her husband a couple of times before, and he talked with them with his gun in his belt," Mohammad Abu-Salha, the father of the two women, told The Guardian days after the attack. "They were uncomfortable with him, but they did not know he would go this far."
Hassanen's killing carries echoes of Chapel Hill precisely because of this disconnect between how investigators frame what happened and how victims' families see the truth. 
Torres "killed my daughter because she is Muslim," he said. "That's what I believe. That's what I told" the lieutenant.
Hassanen pointed out that there were other young people in the group, but the killer singled out his daughter, who was visible as a Muslim with her head covering.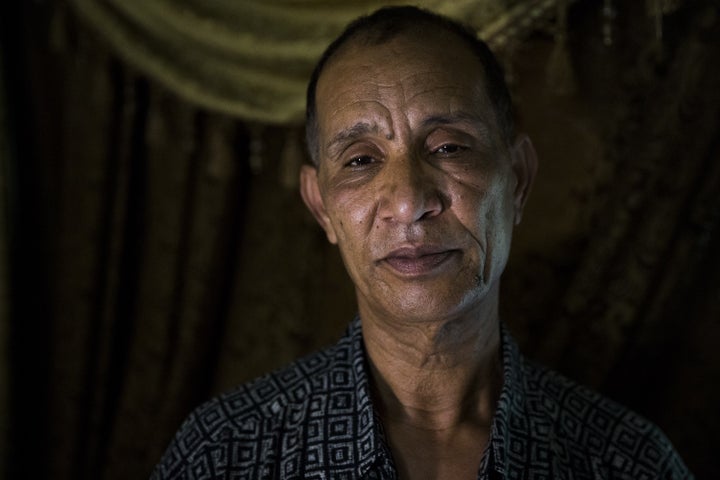 "Enough of these instances have happened to know that it's a systemic problem," Barakat said.
Gadeir Abbas, senior litigation attorney for the Council on American-Islamic Relations, said Muslim Americans are particularly fearful now. And he's concerned the public isn't getting an accurate reading of violence Muslims routinely experience in their lives.
"I've spent entire days talking to people who have been attacked, and the vast majority of these incidents are not charged as hate crimes," Abbas said. "The failure to prosecute hate crimes as hate crimes diminishes the emerging phenomenon of anti-Muslim violence."
Hate crimes are notoriously hard to prosecute and prove, and they carry harsher penalties than other crimes in most jurisdictions. Prosecutors typically must prove beyond a reasonable doubt that the perpetrator singled out the victim because of race, religion, ethnicity, gender or sexual orientation, among other identity factors.
Short of the attacker admitting a motivation of bias, prosecutors might look for evidence from witnesses that the perpetrator yelled bigoted slurs or had a history of prejudice. Even past biased comments and actions sometimes aren't enough to prove hate crime charges.
Frederick M. Lawrence, a lawyer and CEO of the Phi Beta Kappa Society, said what matters, legally, is "what can be proven in the criminal court."
"These are very difficult cases precisely because of that," Lawrence told HuffPost. In Hassanen's killing, Lawrence noted, "Even though it had the effect of a bias crime, it did not have the intent, at least according to the police."
It may be that Torres wasn't motivated by anti-Muslim hatred. But, as Lawrence noted, the attack feels like a hate crime to Hassanen's family and the broader Muslim community.
"American Muslims are on extremely high alert right now," Barakat said. "This isn't something to take lightly. The fact that an entire community is fearful for their lives means we should give a damn."
Calling all HuffPost superfans!
Sign up for membership to become a founding member and help shape HuffPost's next chapter
BEFORE YOU GO
PHOTO GALLERY
Muslim Women Protesting Around The World