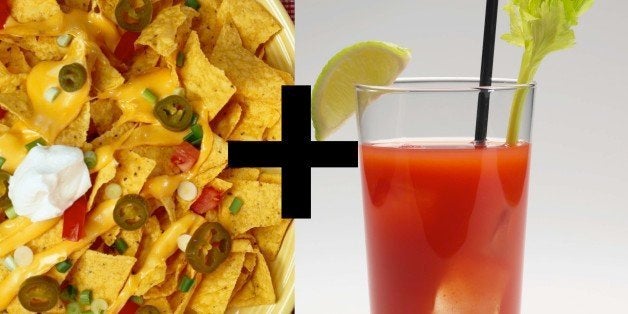 November 6 was National Nacho Day, and the good people at LA Times Food found a way to take their celebration to a completely new level: the nacho cocktail.
Now, we know it sounds a bit eccentric, but hear us out. This cocktail is basically a bacon bloody Mary with a queso and crumbled tortilla chip rim. And a cheese-stuffed fried olive for garnish. Excuse us while our heads explode.
Basically, it's the best way to induce and cure drunchies all at the same time. And we're into it. How many times have you been drinking and wished you had a plate of nachos to snack on? We're guessing more times than you'd like to admit. This is the solution to all of your problems.