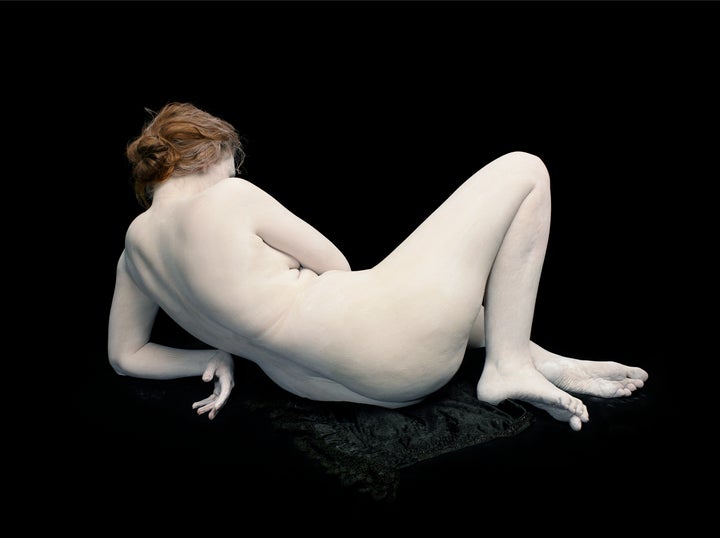 In an age when airbrushing the naked body has become a photography standard, the works of Nadav Kander are absolutely refreshing. The Israel-born, UK-based artist captures a wildly diverse survey of form and flesh, exquisitely displayed in a new exhibit titled "Bodies, 6 Women, 1 Man" at London's Flowers Gallery.
Kander's exhibit harkens back to Renaissance masterpieces, featuring classically styled female and male nudes baring and contorting their bodies. Covered in white marble dust, the models appear like pristine sculptures or a figure from an ethereal period painting.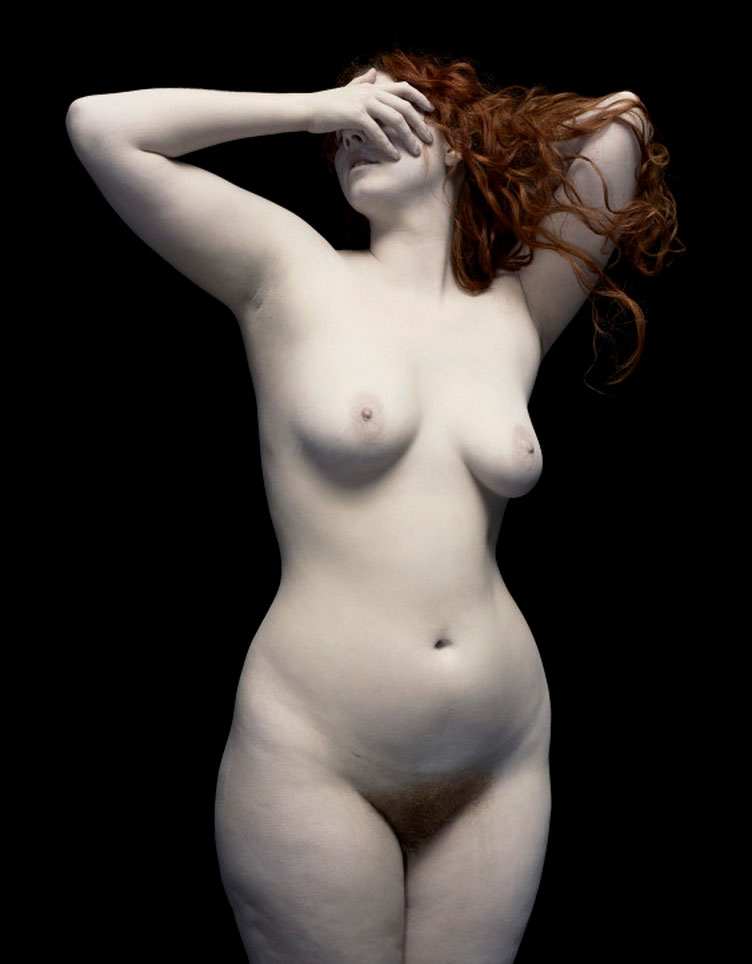 Isley standing, 2010 ©Nadav Kander, courtesy Flowers Gallery, London
Yet as photographs, the works are innately modern, a characteristic not lost in the subjects' tendency to actively hide their faces from the camera. Unlike the pensive gaze that can be seen in works by Raphael or Bellini, the eyes of Kander's alabaster nudes almost always avert the lens, hiding behind outstretched arms or backwards facing bodies. Present yet private, archaic yet contemporary, familiar yet newly distinct; the efficacious project puts forth a new definition of the nude that alerts us to paradox after paradox.
"I don't want to make art that's simple, 'correct for the times,' or merely to fit a gap in the market," Kander explained in a recent interview with TIME magazine. "I make things that nourish me."
The unabashed artist will be showing his work until February 9 at Flowers Gallery in London. Scroll down for a preview of his work and let us know what you think of his "Bodies" in the comments section.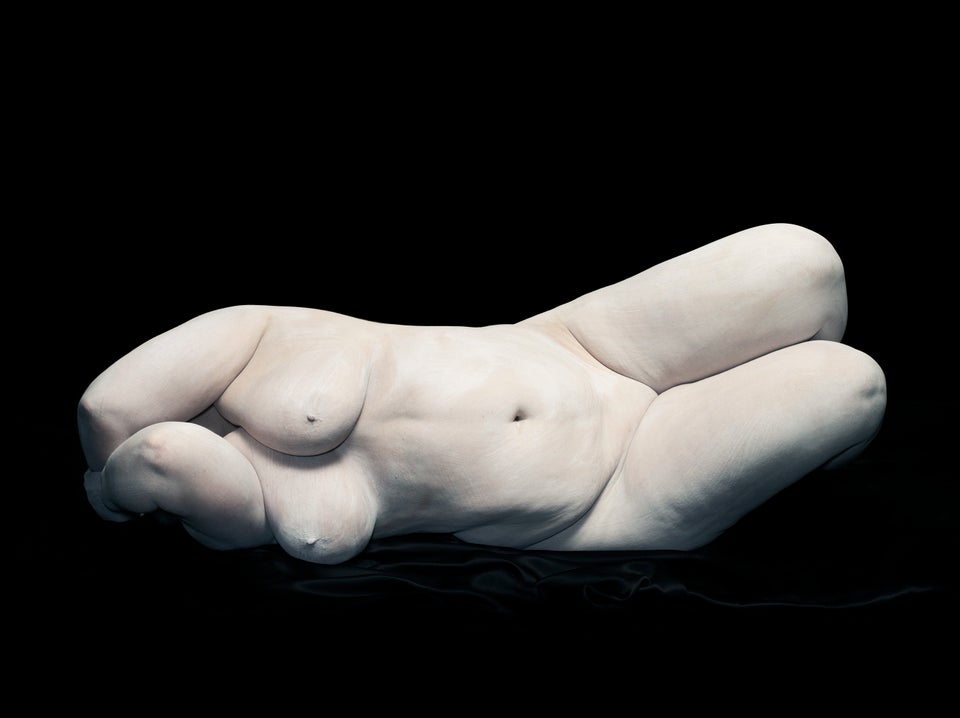 Nadav Kander
Popular in the Community