In the 1976 Summer Olympics, Romania's Nadia Comaneci made history by becoming the first gymnast to ever receive a perfect-10 score. But she didn't just do it once. She did it seven times during those Games, solidifying her place as one of the most celebrated gymnasts in the world.
Particularly noteworthy about this feat is that Comaneci was only 14 when it happened.
Looking back on the history-making moment from four decades ago, Comaneci tells "Oprah: Where Are They Now?" that the accomplishment even amazes her, considering how young she was at the time.
"It's hard to believe that a 14-year-old did such a thing," she says.
As a 14-year-old, however, Comaneci wasn't quite aware of the significance of what she had achieved not just for herself, but for gymnastics as a whole.
"I thought that this is what I want to do, and this is normal," she says. "But, as the time goes by, I think I appreciate that [achievement] a lot more."
At 54, Comaneci says she now has a deeper perspective on performing at that level of excellence in a competition like the Olympics.
"I know what it takes and how many years you need to work to be there for, you know, 35 seconds on some particular event," she says. "So, I appreciate more and more what happened 40 years ago."
Another Olympic appreciation:
Related
Before You Go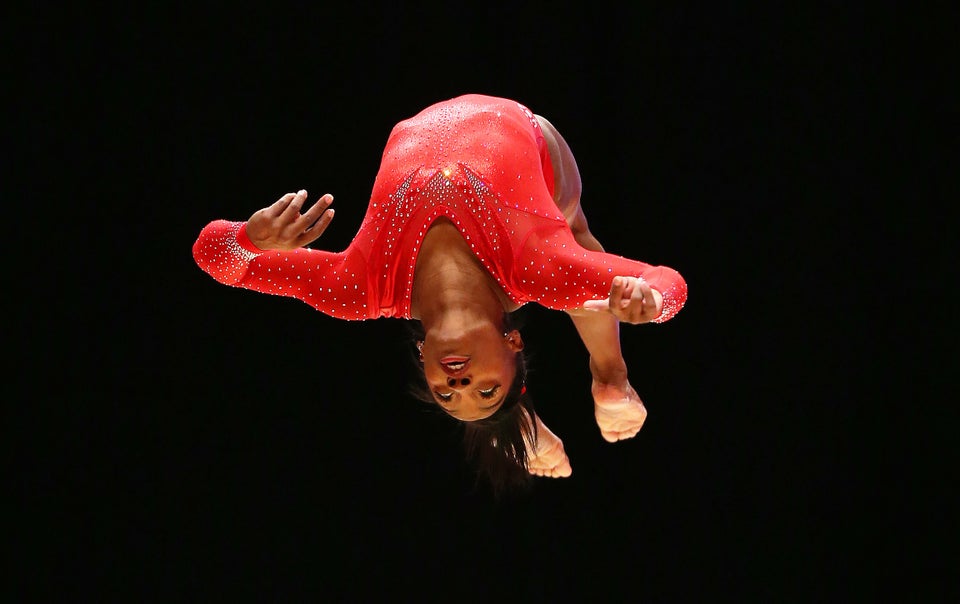 Photos That Prove Olympic Gymnasts Are Actually Just Real Life Superheroes
Popular in the Community