Note: This photo series contains lots of nudity. You've been warned.
It wasn't the title "100 Naked Women" that caught our attention, though it is effective. It was the aesthetic of the photos -- glossy and real, glamorous and gnarly, sexy and campy, all at once. And if we're going to showcase a nude photography series, you better bet it's going to be by a strong female artist.
The photo series comes courtesy of London-based artist Nadia Lee Cohen, who knows the power of a good nude. "The female form has always fascinated me and featured predominantly in my work; therefore, it was important for me to embark upon a project that allowed me to explore this in its entirety," she wrote to The Huffington Post. "I started shooting '100 Naked Women' mainly because I am female and know how liberating it feels to have a strong nude photograph."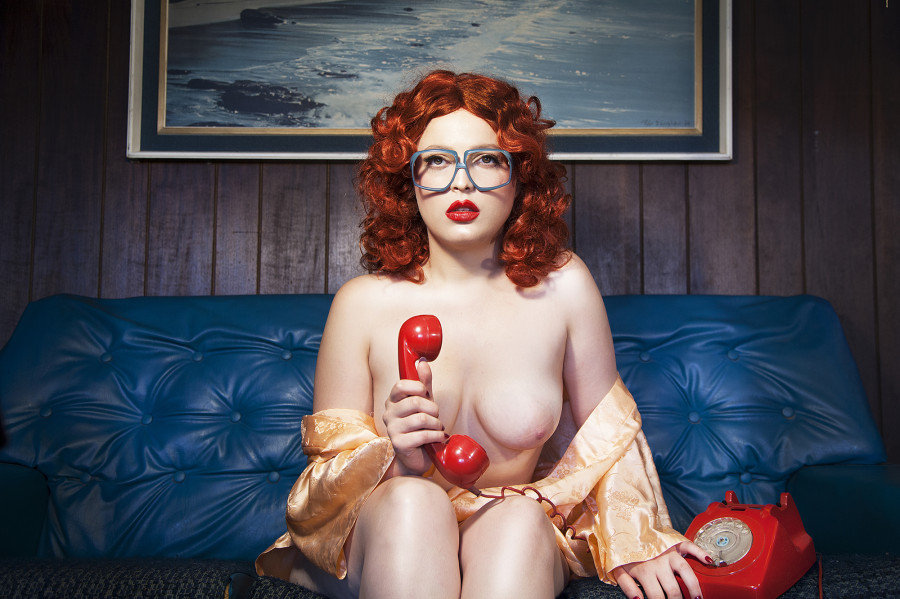 Lee's models, whether slurping down a Big Gulp or picking at a juicy roasted chicken, are pulp, kitschy, sultry, surreal and all kinds of weird. They expose their flesh yet don wigs and glasses, toying with the notion of baring all before the camera while remaining incognito. Reminiscent of artists like Alex Prager and Cindy Sherman, Lee injects the illusion of narrative into her sumptuous images -- transforming her models into mysterious strangers exposed yet disguised, perhaps even on the run.
"I wanted to offer this experience to the real women around me who I respect and admire for their confidence and individuality," Lee continued. The photos, funny, dark, and sexy as hell, show that when it comes to capturing naked women before the camera, you can't ask a man to do a woman's job.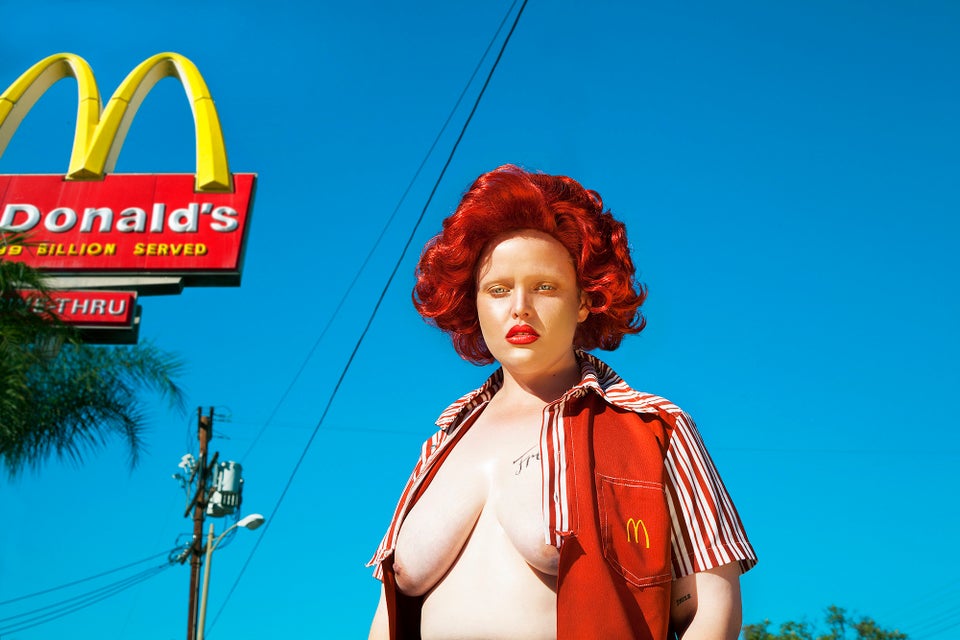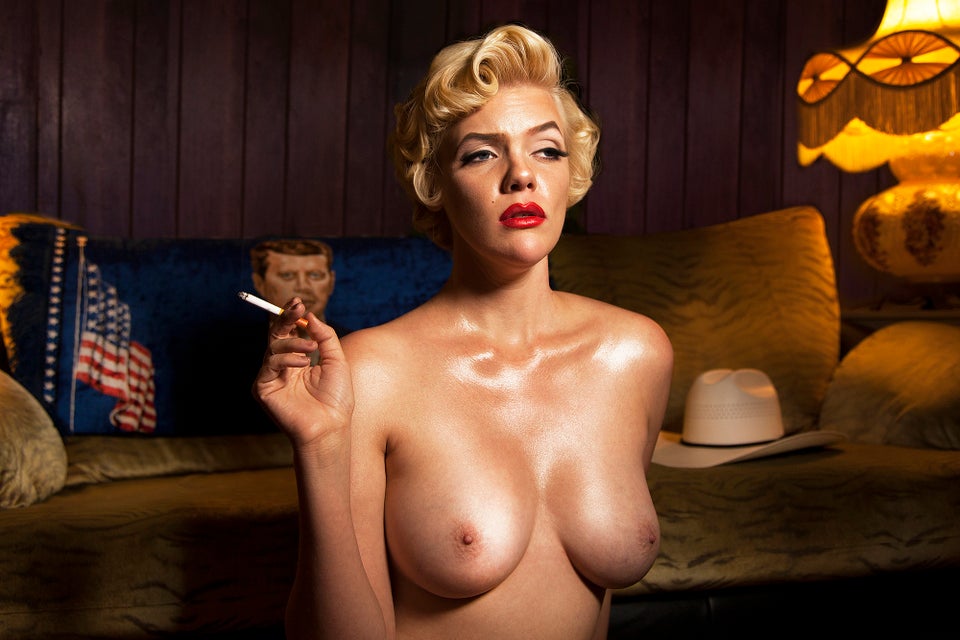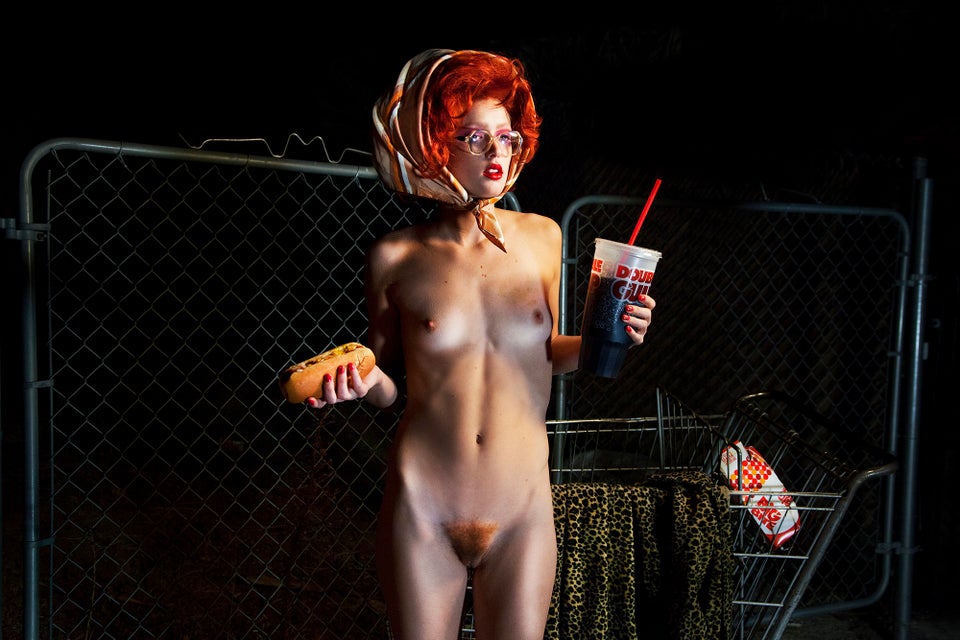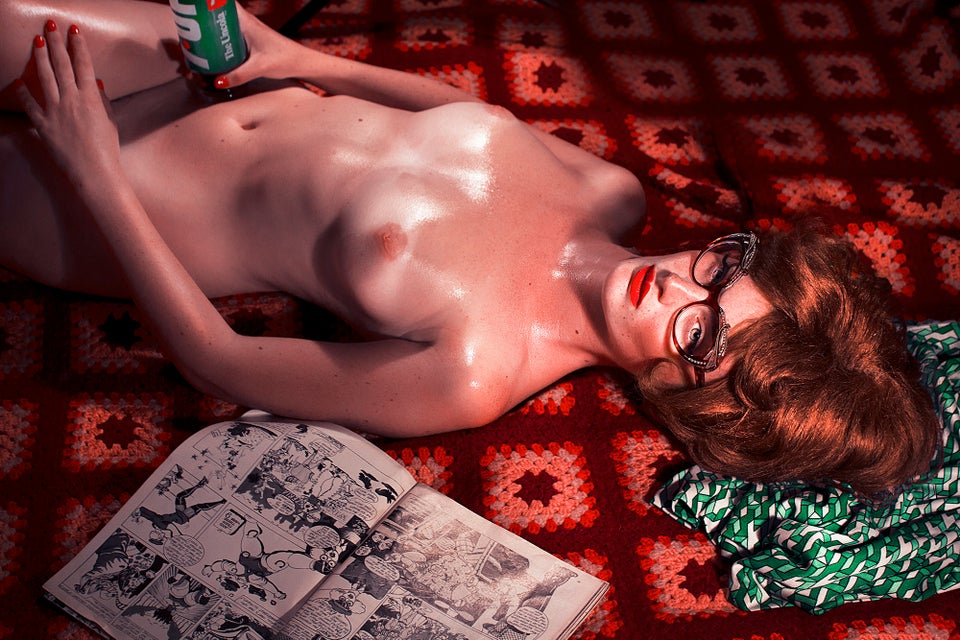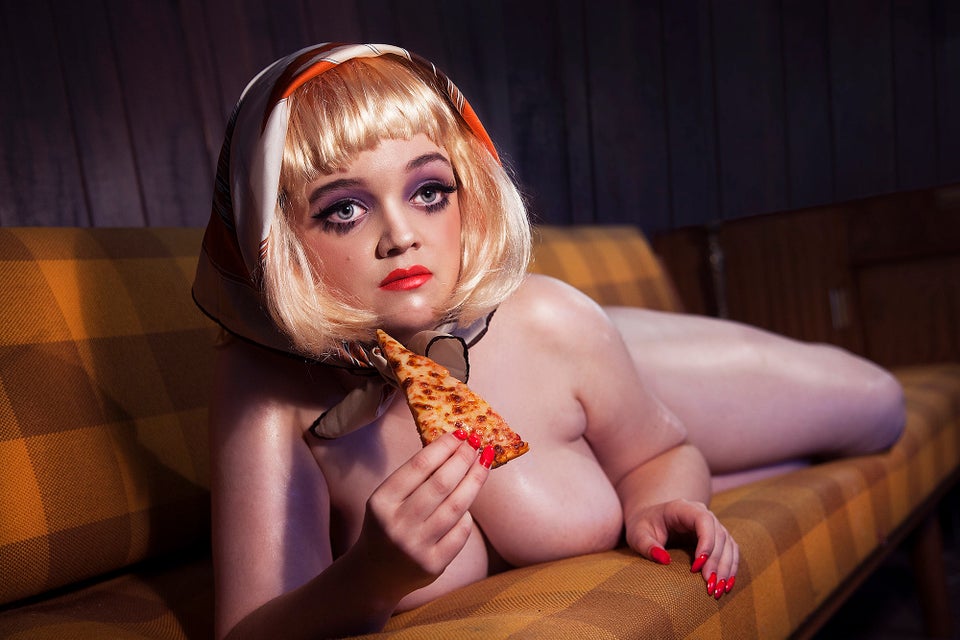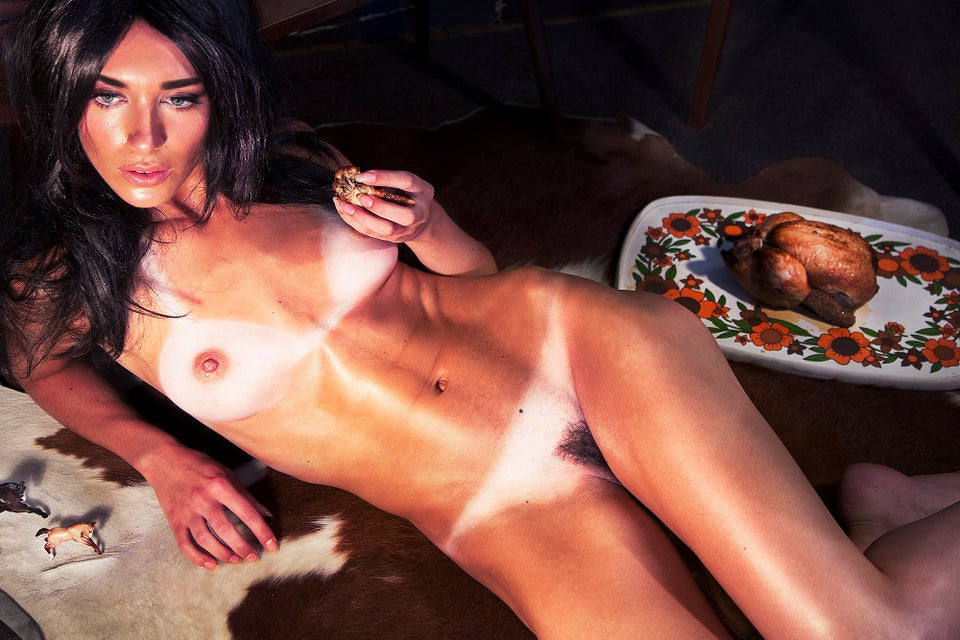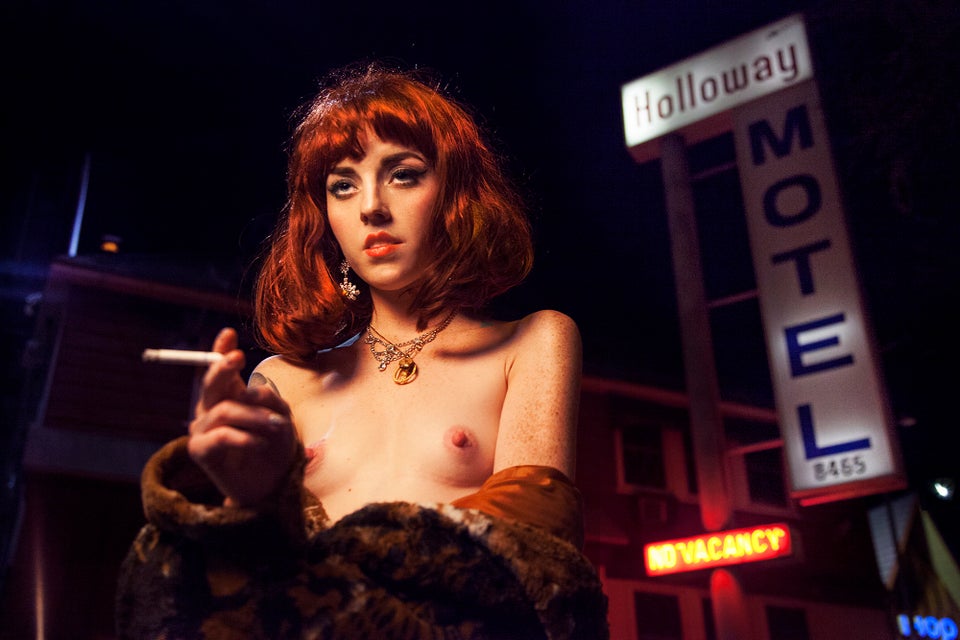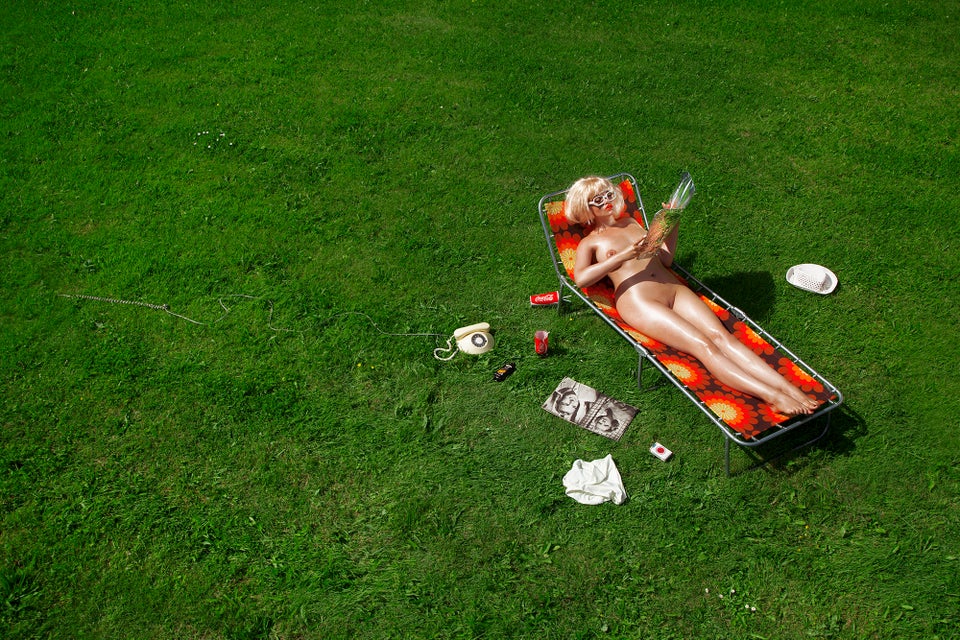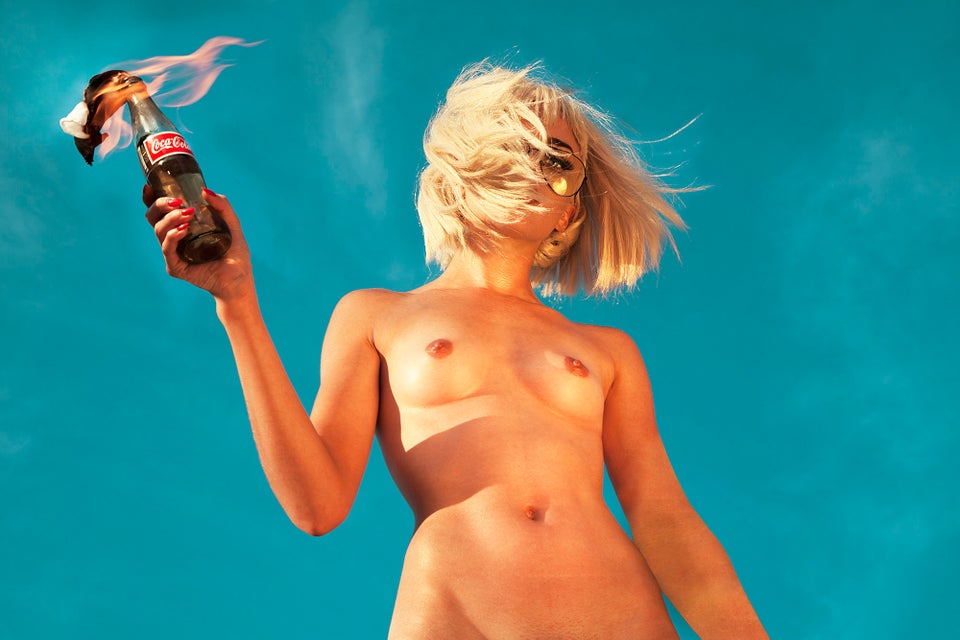 Related
Before You Go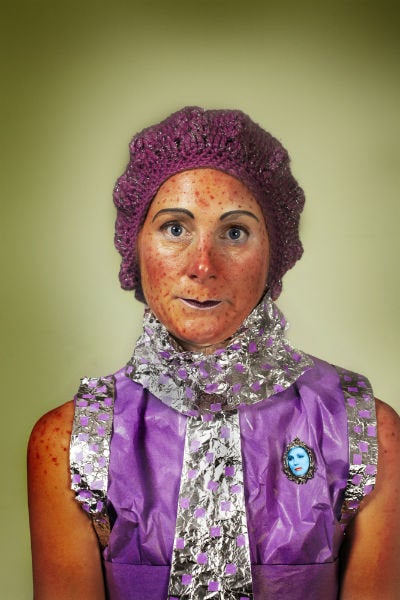 Artists Influenced By Cindy Sherman
Popular in the Community