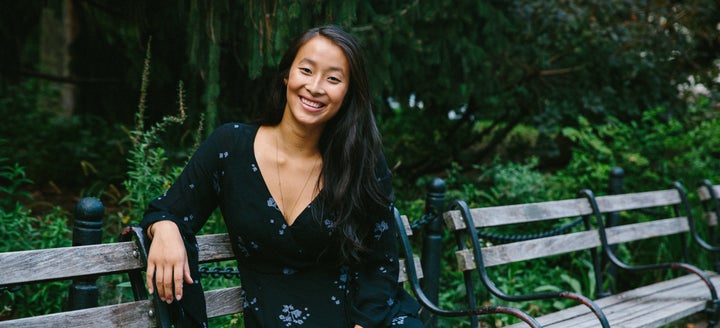 Nadya Okamoto was 15 years old when her mother lost her job and her family became legally homeless.
In an instant, Okamoto's life became nights couch-surfing with close friends and living out of suitcases. She spent four hours a day commuting to and from the exclusive private school she attended on scholarship. A year later, at 16, Okamoto found herself sitting in a women's shelter, hiding the bruises an abusive partner had left on her body.
"I was in an abusive relationship with a guy who was a little bit older than me and I hadn't told my mom," Okamoto told The Huffington Post. "It was right after we had gotten our apartment back, which I knew my mom worked so hard to make happen for us. But it was that experience of being at the women's shelter alone, and hearing the stories of women who were in much worse situations than I was ― I had a complete privilege check."
That moment led the high schooler to create Camions of Care, a youth-led non-profit organization that distributes menstrual products to women and girls in need. Okamoto said her inspiration to create Camions of Care came from the conversations she had with homeless women in shelters, and during those four hours of bus rides each day to and from school.
"We're just so excited that a huge corporation like L'Oréal was taking notice of what really started with us meeting around the lunch table and planning in high school," Okamoto said. "Now we can say we run a global operation with 40 non-profit partners, in 23 states, 13 countries and on 60 campus chapters at universities and high schools across the U.S."
The Huffington Post spoke with Okamoto about Camions of Care, the importance of menstrual hygiene for all women and why we need to fight the stigma surrounding periods.
How does the shame and stigma surrounding periods impact women's access to menstrual products?
What withholds women and girls from obtaining the actual menstrual products that they need is the lack of open conversation around it. It simply comes down to the fact that a lot of [women] don't feel comfortable asking if these products are available.
A lot of non-profits won't get certain products due to a lack of funds or lack of displayed need. That lack of displayed need is a really key part of why I'm doing this. Non-profits were thinking that menstrual products weren't a need because people weren't asking, while women were expressing to us that it was a great need. So, Camions of Care became the middle man between women and shelters. Now we can build awareness among non-profits, while also empowering women to feel more confident and speak up about their needs regarding menstrual hygiene.
Watch Okamoto's L'Oréal Paris Women Of Worth video below.
Out of all of the conversations you've had with homeless women ― during your time in shelters and commuting to and from school ― is there one that was particularly memorable?
I think the defining moment that made me realize I was onto something was a week after I decided to start the organization. We went out and we gave out care packages, and one of the first ones I handed out was a woman who was sitting on the street waiting for morning services and she broke into tears. She was so shocked that someone was there to reach out to her and give her the products that she always wished for.
I read on Camions of Care that from a young age you started using menstrual cups. You wrote that if you hadn't used a menstrual cup while you were homeless you would've needed menstrual products like any other homeless woman ― and you wouldn't have been able to afford them. What was that realization like for you?
That realization was a total privilege check. I struggled with self-harm, I wasn't really sure how I could help my family, I was really confused. So going from that state of feeling victimized and powerless and then suddenly realizing that I had a lot of privilege. I've never even had to worry about something like menstrual hygiene. It made me realize that if I thought I was unprivileged and yet I never had to worry about this ― then I need to do something about this.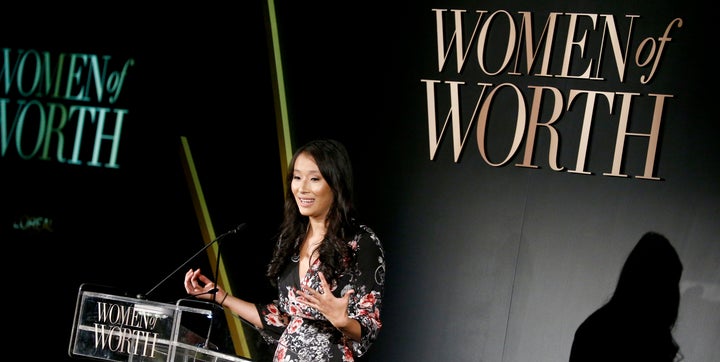 How did your experience with homelessness help you understand the needs of other homeless women?
I think that when people know that my family knew what it felt like to not have a home, people automatically assume that I was inspired to start this because I could relate to the women that I talked to. But I actually think in reality it was the exact opposite of that. It was this realization of privilege.
I struggled with depression and self-harm because I felt voiceless at the age of 15 or 16. Being in that pessimistic mindset, but then hearing these stories of women who were in much worse living situations and realizing, "Wow, I have a lot to be grateful for." I couldn't even fathom being my age and going through what these women went through. The women at these homeless shelters told me stories of dealing with drug abuse or not even going to high school. Meanwhile, I was going to one of the most expensive private schools on scholarship. At the same time, I could relate to them because I knew what it was like to not have the same resources as the people around you.
There were elements that I could connect with many of these women on. But overall I think what pushed me to actually take action wasn't the fact that I could relate to them ― it was the fact that I couldn't relate to them, yet I had been naive enough to think that I could.
What do you hope the future looks like for Camions of Care?
We just want to keep growing. We're launching our policy program hopefully in the next couple of months, which includes a comprehensive tool kit with everything from communication materials to talking points to drafted legislation to the actionable steps. We're also re-branding and changing our name, and that will probably happen in early 2017. Meanwhile, we're just pushing our holiday campaign to raise funds so we can continue growing our services and continue growing our chapter network. By the end of this academic year, we hope to have active chapters in all 50 states of the U.S. We're just going to keep striving towards that.
Head over to Camions of Care to learn more about the organization. To donate or learn how you can help, head here.
L'Oréal Paris provides each Women of Worth Honoree national recognition through networking opportunities, marketing support, a platform to tell her story and $10,000 to support her charitable cause. Head here to read the 2016 Women of Worth Honorees' stories.
Related
Before You Go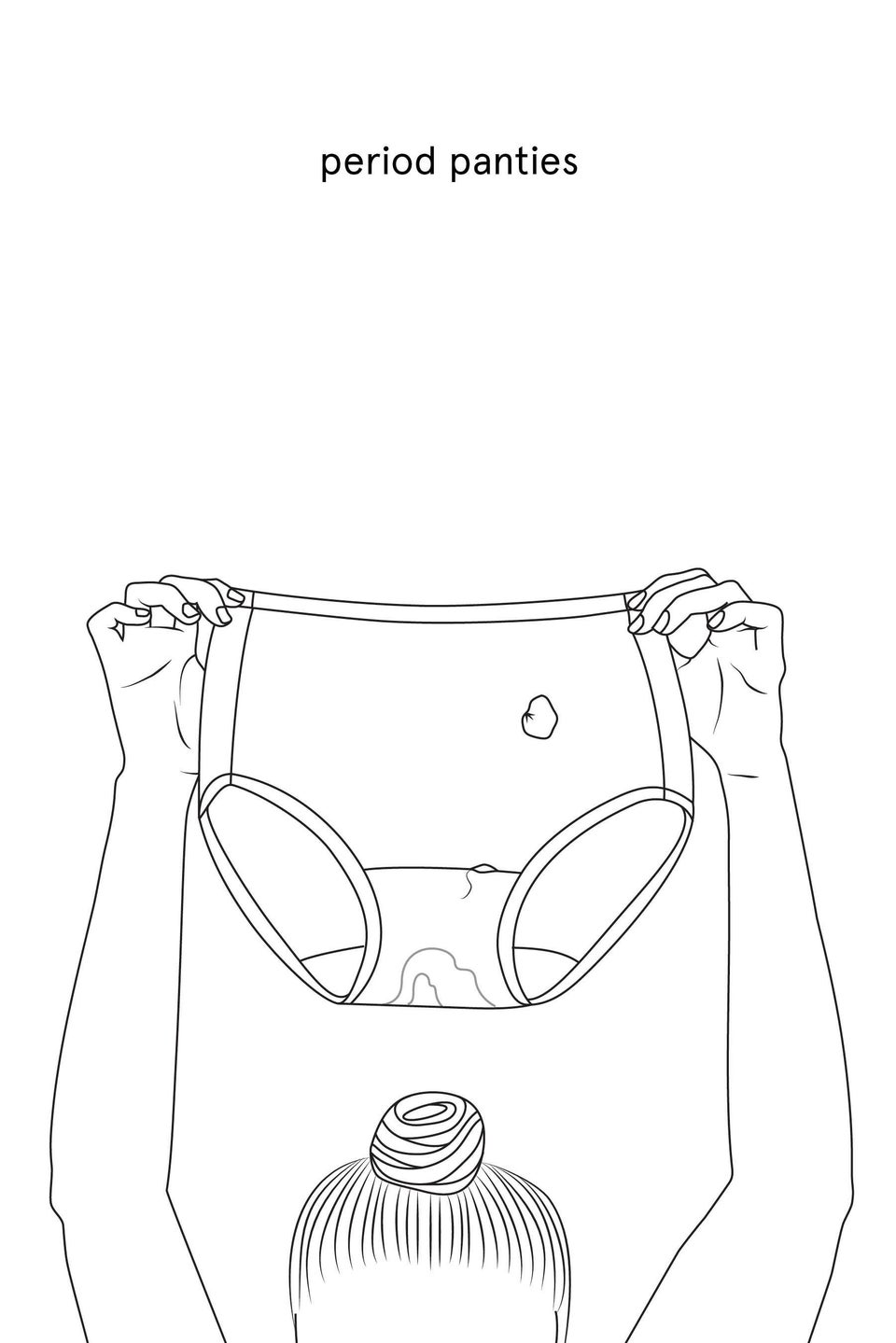 Period Coloring Book By Andrea Yip