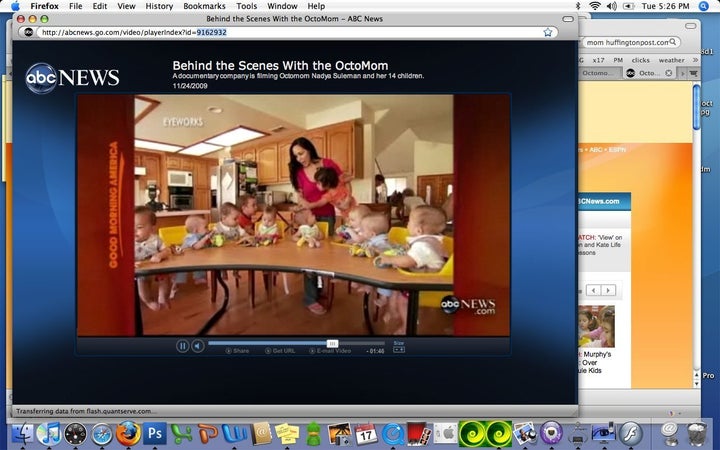 Octomom Nadya Suleman has 14 kids who go through 700 diapers a week and eights loads of laundry a day. But she's not ruling out having more.
"If I wanted to do it the traditional way and get married, that's like another chapter," she said on 'Good Morning America' Tuesday.
Suleman appeared on the show Tuesday to promote her new documentary, ''OctoMom: Me & My Fourteen Kids,' which has aired in the UK and will reach the US.
She said she refused to selectively reduce her pregnancy as doctors suggested because she did not want to destroy any of the embryos.
"Because which one should I have murdered?" Suleman said in the documentary. "Noah? Isaiah? You know, Jonah?"
All 14 children are biologically full siblings, and the sperm donor is aware of his contribution to the cultural landscape but not someone Suleman wants to talk about.
"I don't want to talk about it," she said. "I don't talk about that. It was my choice, and that individual is not in their lives."
WATCH:
Popular in the Community