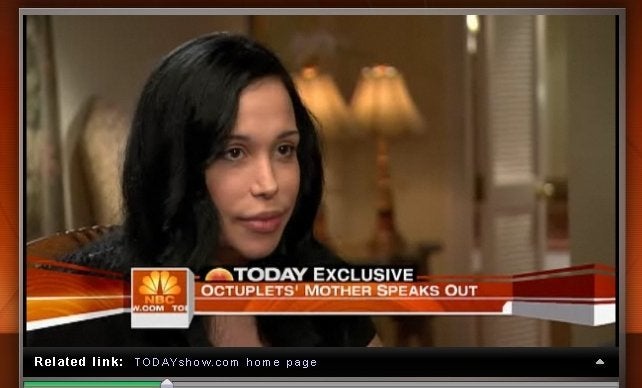 The first part of Ann Curry's sit down with octuplet mom Nadya Suleman aired Friday morning on "Today." Suleman told Curry, "All I wanted was children."
She said she was implanted with six embryos with every IVF treatment, which had previously resulted in her six older children. Suleman thus believes two sets of twins are among the octuplets.
The babies remain in the hospital.
She blamed part of the scrutiny on her status as a single mom.
She also said she has not and will not accept welfare and she's already been holding each of her babies. The babies will be seen for the first time on Monday's "Today" show.
WATCH: