Naeem Khan's artwork is highlighted in detailed embroidery, beadwork and even hand-painted accents in his Spring 2016 wedding dress collection.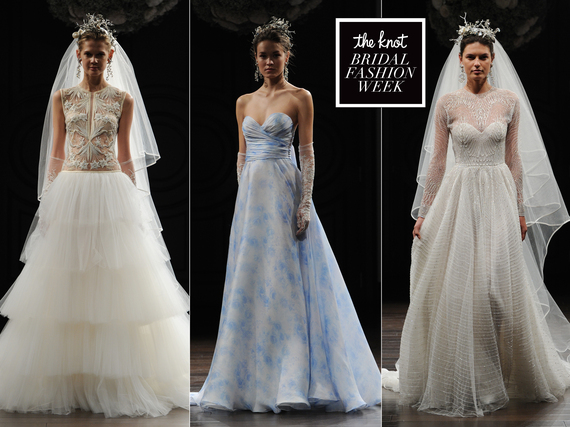 Artistry was the focus of Naeem Khan's Spring 2016 bridal collection, from hand-painted dresses to one-of-a-kind crowns and dangling earrings by David Mandel (each a gorgeous, unique take on silver stars and twigs).
The dresses and styling are right on trend. Some of the models sported gloves, which would have fit right into Amal Alamuddin's wedding day look for her destination wedding to George Clooney in Italy. In fact, many of the designs have an international aesthetic. Each dress was inspired by a destination, whether it was a more abstract place, like "the opera," or a specific city, like San Francisco or France's Saint Tropez or Lyon. A French influence also showed through in Khan's use of what he deemed "French blue." Khan also had several pretty tiered tulle pieces in his collection.
As always, attention to detail was paramount during the Spring 2016 show, from intricate beadwork and embroidery to the (literally) hand-painted work on the first gown's overlay and veil. Khan's figure-flattering looks are tailored to the woman's body, elongating the torso and narrowing at the waist. The last piece had to be one of his most complex designs to date -- a menswear-inspired tuxedo suit with allover, hand-sewn sequins for added glamour.
See some of the designer's looks below!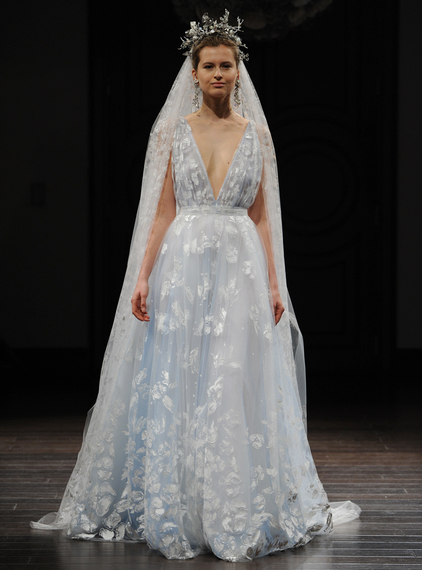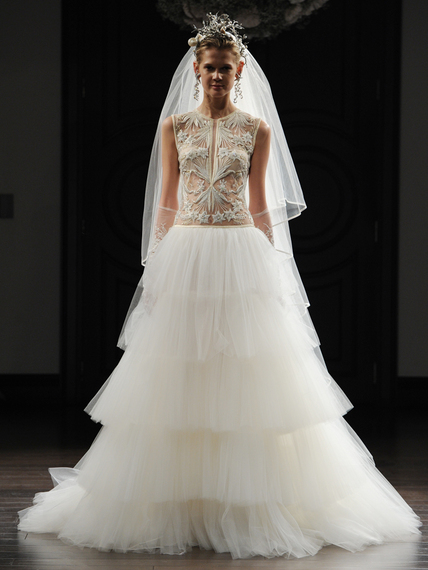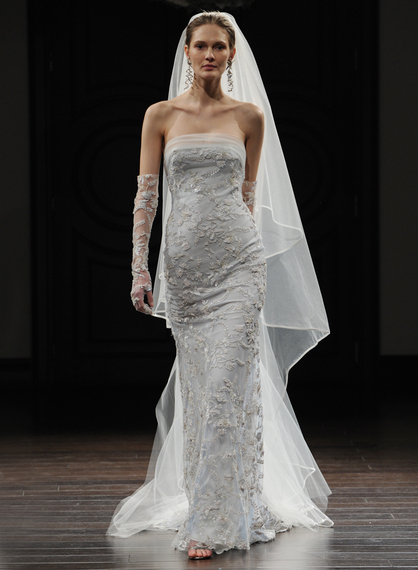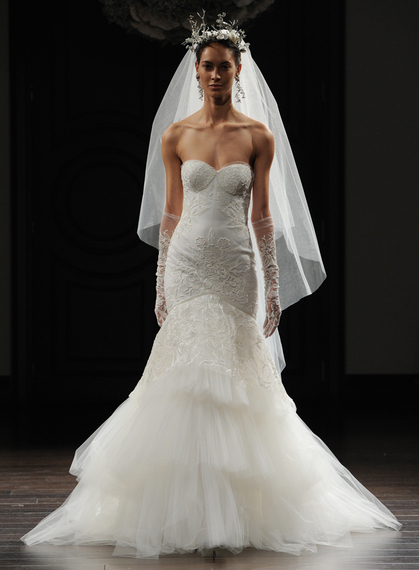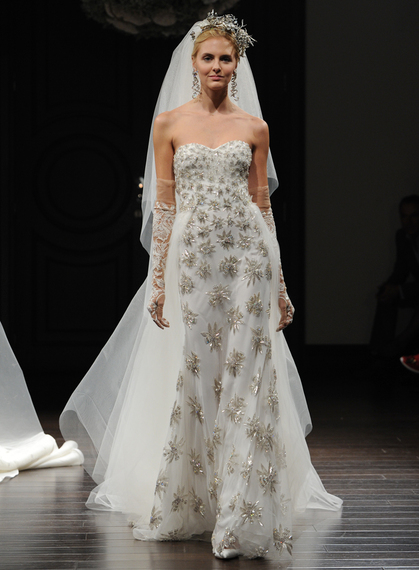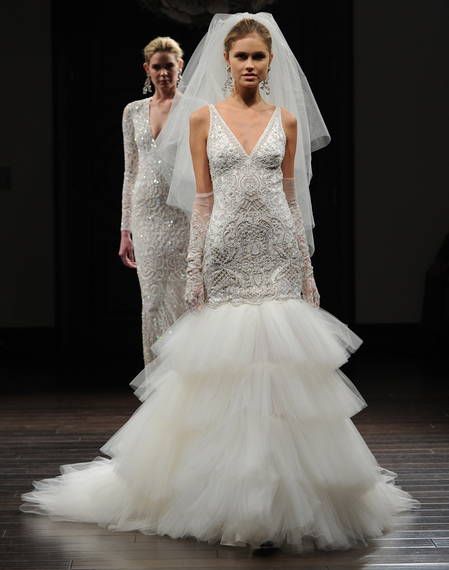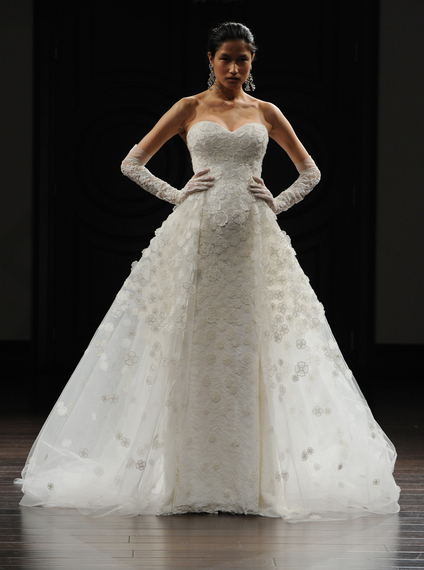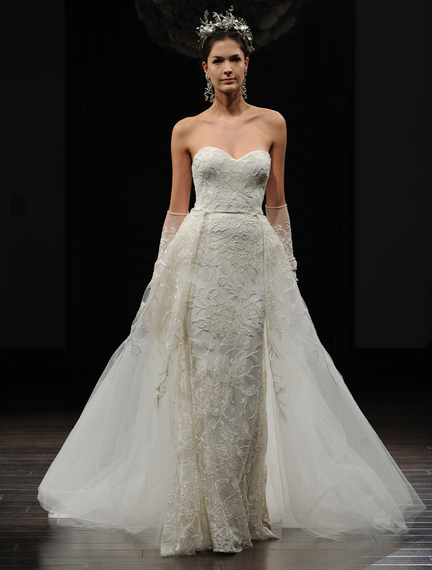 All photos by Kurt Wilberding