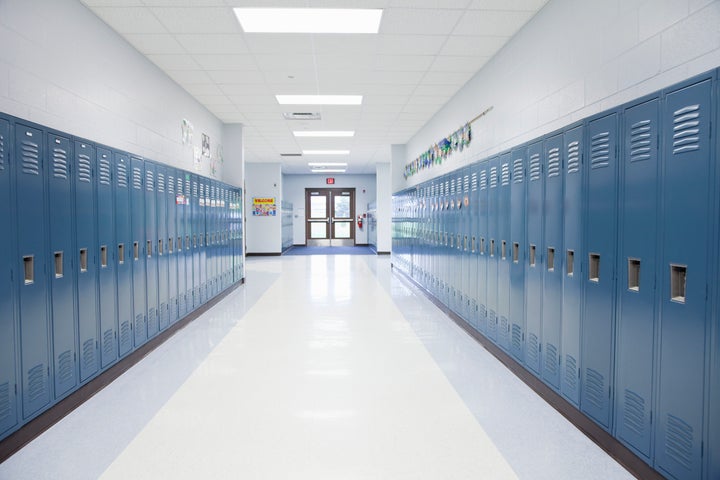 The gap in literacy performance between star students and struggling students is getting larger.
While the nation's top students continue to attain higher, more impressive reading scores, the number of students left in the dust with scant skills is also growing, according to new results from the National Assessment of Educational Progress for 12th-graders.
NAEP -- also called the Nation's Report Card -- is a reading and math exam given to a nationally representative sample of students every few years. The exam acts as a "common yardstick," designed to gauge the ability of students across the country and over time.
The latest NAEP results for 12th-graders -- released Wednesday -- do not paint a rosy picture. On the whole, reading scores stayed roughly the same from 2013, although a closer look at the numbers shows an increase in students on both the high- and low-achieving ends of the spectrum. In math, the average scores for 12th-graders declined slightly.
Overall, only 25 percent of students performed at a proficient level or above in math in their year before graduation. Thirty-eight percent of students who took the exam -- a higher portion than in previous years -- showed "below basic" skills in math, the lowest score designation given by NAEP.
In reading, 37 percent of students performed proficiently or above, meaning they are academically prepared for college, according to NAEP. Twenty-eight percent of students showed below basic reading skills.
There were no significant changes in reading or math scores when broken down by racial or ethnic subgroups. Female students performed better on average in reading, while male students outperformed in math.
The increase in the number of low-performing students might be due to a national decline in the high school dropout rate, noted Peggy Carr, acting commissioner of the National Center for Education Statistics.
"Overall the drop out rates have improved. That means we have students who normally would not be there [but] are there," Carr said.
"In the case of reading, the students at the top of the distribution are going up and the students at the bottom of the distribution are going down, which means there is a widening gap of higher and lower ability students. I think that's something we need to think about."
Indeed, a recent report from the NCES -- the branch of the U.S. Department of Education that delivers NAEP -- shows that this trend is also true for adult literacy.
"The United States has a slightly higher percentage of adults that score at the highest levels on literacy tasks compared to international norms," says an Education Week piece on the report from earlier this month. "These high performers are, however, offset by a disproportionate number of adults who score at the lowest level."
In terms of math scores, "I think a decline is real," Carr said.
Popular in the Community