As Middle East peace talks are set to resume after a five-year freeze, 972 Magazine reports a member of Israel's cabinet has declared his backing for simply killing Palestinian prisoners, rather than bringing them to trial.
On Sunday, Israel announced it would release 104 Palestinian prisoners, a key caveat in the John Kerry-brokered plan to renew peace talks.
But according to the 972 report, Israel's minister of Industry, Trade and Labor and Jewish Home Party leader Naftali Bennett could not have disagreed more, proposing during Sunday's cabinet meeting a swifter, but illegal way to deal with prisoners.
Peace talks are slated to begin in Washington on Monday, though both sides remain skeptical about the commitment to resolving the decades-long stalemate.
Related
Before You Go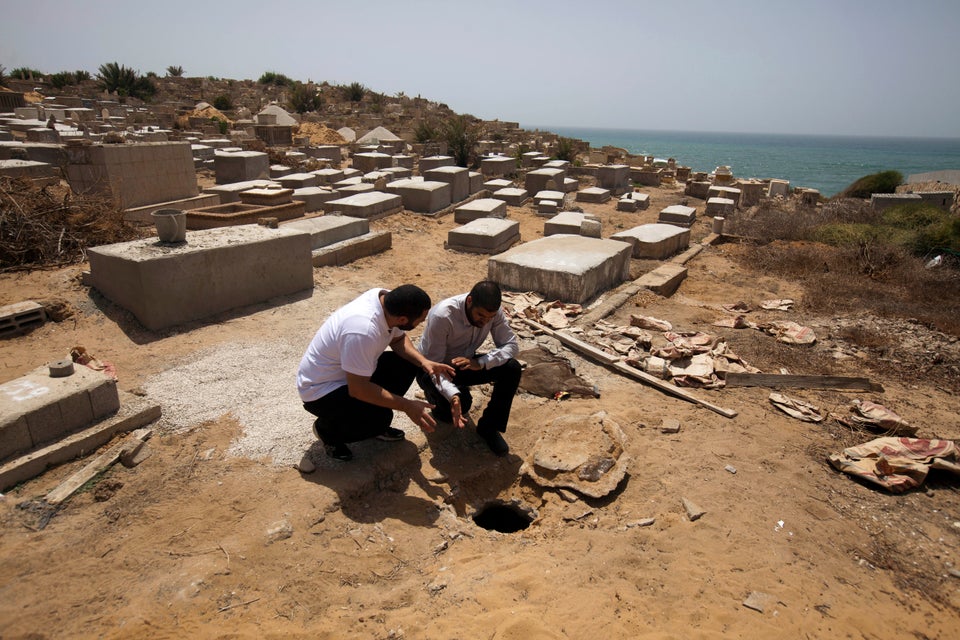 Mass Graves Found In Jaffa
Popular in the Community