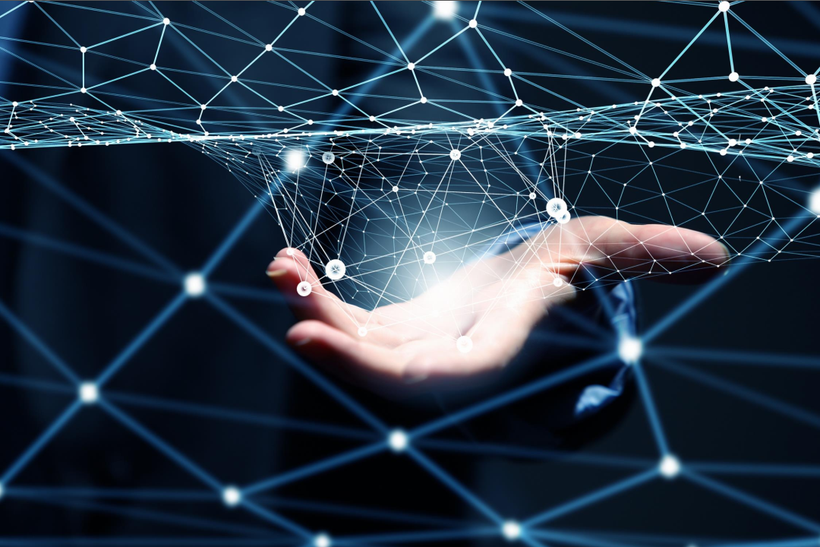 The NAGA Group, listed on the Frankfurt Stock Exchange and co-funded by China's largest private unicorn, is a FinTech conglomerate on a mission to unite the financial, crypto, and gaming markets. Leveraging a number of frontier technologies, like blockchain and artificial intelligence, they have developed a robust ecosystem of products and companies to complement their vision and accelerate forward-facing growth.
Their existing product, SwipeStox, has quickly become the leading "social network for traders," accumulating millions of transactions and billions of EUR in volume each and every month. The platform eliminates financial complexity, presenting users with an intuitive, simple to use onboarding experience that helps newbies get started trading in just a couple of minutes.
Effectively, their platform helps a growing network (49% MoM) of traders and brokerages automate manual processes through an auto-copy feature, acquire new trading strategies, and begin to build up passive income. They even have a 'self-learning algorithm,' named CYBO, that leverages machine learning and natural language processing to manage your portfolio for you. As the algorithm becomes more and more intelligent, and begins to understand the nuances of the market better, it will be interesting to see how enterprises integrate with and adopt this model to perform their trades. The days of guessing and manually investing are over. And, for less experienced investors, there is an easy way to watch and learn trading techniques via the SwipeStox feed, as you can see what the best traders in the industry are actually doing with their funds.
NAGA Group's emerging product, Switex, launching early in 2018, looks to revolutionize the gaming industry by providing a "first of its kind" trading platform for virtual goods. Powered by the security of a decentralized and encrypted blockchain, Switex can support the millions of passionate gamers from around the world who have been desperately looking for a solution to this problem.
Game publishers can easily integrate with their open endpoint API, such that the Switex marketplace will host a diverse array of different games across consoles and devices. In just a few lines of code, developers can add tons of value for their gamers. Publishers can also generate a new income stream by opening up their collectibles to the larger marketplace and collect profits from increased sales and newly interested gamers. In this competitive industry, each advantage counts.
Security is a major priority for Switex as their marketplace expands. All of the items are encrypted on a public ledger, meaning the data is immutable. As a result, the threat of fraud and scamming, which currently plague existing digital platforms, is essentially eradicated as, for perhaps the first time in history, gamers can rely on a system for liquidating their goods. Given that many gamers, hard core and casual, currently rely on unsecured forums and blogs to find buyers/sellers, this is a massive improvement for the industry and will likely dramatically reduce the threat of cyber-attacks on digital collectibles. With access to a liquid marketplace, gamers will be able to convert their significant time investments into fiat or crypto currency which they can spend how they wish. Over time, Switex is looking to become the de facto option for gamers looking to buy, sell, and trade their digital collectibles.
Now that they have established their presence, and received support from advisors like Roger Ver (founder and CEO of Bitcoin.com), NAGA is in the late stages of launching their most ambitious product yet: the NAGA Wallet, effectively the bridge between SwipeStox, Switex, and their upcoming cryptocurrency, the NAGA Coin.
At a high level, in developing this ecosystem, NAGA hopes to bring transparency and fairness to a splintered and fragmented financial world. Powerful corporations and banks currently operate opaquely, meaning that the general public lacks insight into how exactly the financial world is running. In addition, the exclusive nature of monetary policies has occluded over 2 billion adults from participating in the modern financial world. And frontier financial instruments, like cryptocurrencies and digital assets (mentioned above), lack a stable infrastructure for inevitable growth, suffering from low liquidity and accessibility.
NAGA Group's initial token sale of their NAGA COIN (NGC), along with expansion of their community, promises to be a major driver of much needed change. The NAGA Wallet will be the hub of the ecosystem, providing users with complete control, security, and features (common to modern banking) like easy deposits and cross-currency exchanges. In just a few clicks, users can seamlessly facilitate their investments between their stocks (SwipeStox) and virtual goods (Switex), and NGC will be the primary unit of account within the ecosystem.
Naga Group's investment in blockchain, with the development of their inclusive set of companies and products, is one of many made by successful incumbents looking to shift the industry forward. It will be interesting to see just how these capital allocations play out and if consumers buy into this new generation of finance.
Calling all HuffPost superfans!
Sign up for membership to become a founding member and help shape HuffPost's next chapter
This post was published on the now-closed HuffPost Contributor platform. Contributors control their own work and posted freely to our site. If you need to flag this entry as abusive,
send us an email
.