Nagarkot is a simple farming town by Nepalese standards, but when sunrise comes, it just might be the most beautiful place on Earth. It doesn't hurt that one of the next towns over is Mount Everest's base camp.
Discussing the village, Ukrainian photographer Anton Jankovoy told The Daily Mail: "I live and work the most of the year in Nepal and this village is my favorite place there, a place where I spend almost all my free time. The scenery is stunning and for these people living above the clouds is just a normal day for them despite how amazing it looks to the rest of us."
Visitors can take a bus from Kathmandu, which is roughly 20 miles away, or simply walk -- a potentially faster option given the irregular bus schedule -- according to Lonely Planet.
For those who love sunrises, check out some of the prettiest ones around the world here.
Photos courtesy of Anton Jankovoy, Caters News Service unless otherwise noted.
Before You Go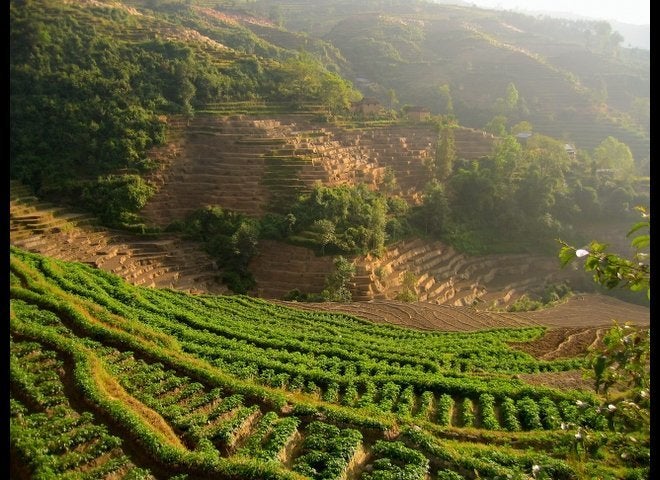 Nagarkot, Nepal