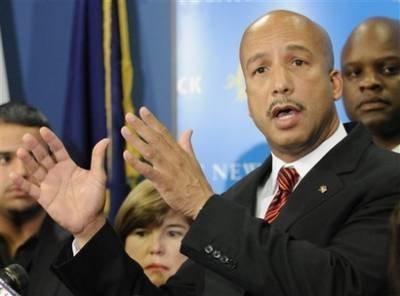 The distribution of the stimulus package is creating a complicated set of political circumstances for Republican Governors who opposed the measure: stick to their fiscal-conservative stance or grab a much-needed piece of the pie?
The equation is even more complex for Louisiana Gov. Bobby Jindal. The up-and-coming Republican could -- like all governors -- use the money to shore up state budget needs. But he also has his eyes on higher political office, an ambition which seems to be compelling him to decline the stimulus aid on ideological grounds.
On Friday, the state's highest profile mayor, New Orleans Democrat Ray Nagin, called out Jindal for putting political ambitions above gubernatorial priorities.
"I'm going to answer this question in the spirit of cooperation," Nagin told reporters after attending a White House meeting with more than 75 other mayors, "because most of the money is going through the states. But I think that the governor of the state of Louisiana, I think he's been tapped as the up-and-coming Republican to petition a run for president the next time it goes around. So he has a certain vernacular, and a certain way he needs to talk right now."
Nagin went on to note that even without Jindal's approval, state officials will likely go around him to secure federal aid. "[Representative James] Clyburn did something very smart. He said if the government does not want this money, the legislators can vote to accept the money. And I told the governor personally, any dollars he does not want, we will take them."
That, it seems, would be Jindal's dream scenario: remaining in opposition to the stimulus package, but not suffering the consequences. Two years from now, Jindal would be poorly suited to run for president if the state he heads remains mired in the economic doldrums. If legislators get the stimulus money and Louisiana's economy begins to perk up, Jindal could very well get an indirect political benefit.
Popular in the Community