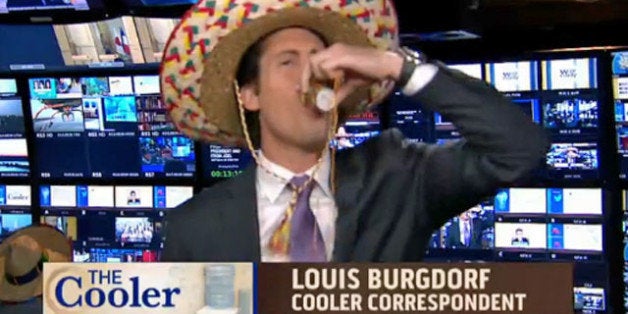 This is simply the worst example I have seen of a discriminatory stereotypical portrayal of any community by any media.
The fact that this was done by a news organization is abominable.
This wasn't a chance occurrence. This was a planned segment where many decision makers at MSNBC's "Way Too Early" program agreed on the content and execution which concluded on what was seen nationwide.
As a visual reading "Mexican Heritage Celebration" appeared on screen, Way Too Early host Thomas Roberts explained the historical background of the holiday. As he spoke, a sombrero-clad Louis Burgdorf wandered around the newsroom shaking a maraca, according to a report by The Huffington Post.
It feeds to the ignorant misconceptions of a rich and proud people who unfortunately are too often portrayed as caricatures to be scoffed at.
The National Association of Hispanic Journalists (NAHJ) denounces the actions taken by the MSNBC journalists for their capricious actions, lack of judgment, insensitivity and attack of the Mexican community.
The segment clearly proves that diversity is lacking at the Way Too Early program. Too often mistakes like these are made because the people making them are not representative of the community the content portrays.
I would like to take Louis Burgdorf to Los Angeles county, San Antonio, Chicago or any of the dozens of Mexican neighborhoods in the U.S. as well as Puebla, Mexico City or Guadalajara to try to find the ridiculous character he so enthusiastically depicted.
Who he would find is a celebrated people known for their work ethic, rich history, proud culture and resiliency, which few others can contest.
NAHJ demands that the employees involved in the planning and production of this segment be disciplined and made to publicly apologize for their actions.
I have reached out to the MSNBC leadership today.
Hugo Balta is the president of the National Association of Hispanic Journalists
Calling all HuffPost superfans!
Sign up for membership to become a founding member and help shape HuffPost's next chapter
BEFORE YOU GO
PHOTO GALLERY
27 Celebs You Didn't Know Were Latino