When the cuticles have been clipped and the tips have been perfectly filed, all that's left to finish off that manicure is to pick the perfect nail color. But how's a girl to choose a single polish from the tens of brands, some with hundreds of colors, when each has new collections coming out each season?
Some say you're supposed to consider your skin tone, or base the choice on your wardrobe. Others like to suggest which color families are appropriate for which types of events or seasons. Still others have the audacity to suggest that women of a certain age should steer clear of bright colors and stick to matte or muted tones.
Since no suggestion seems to be too bold, I thought it was time to share my secret for choosing the perfect nail polish color every time: ignore everything but the name.
Color is important, sure. But with so many minutely different hues out there, there's not much to separate the pink from the other pink from the slightly lighter pink next to it, until you flip the bottles over and check out the names. And, depending on the brand, you could be in for quite a treat when you do.
The names range from sassy to empowering, and from beautiful to downright funny, if you can handle the occasional bad pun. Aside from being a detail that can set similar hues apart, the name of a polish can be a great way to send a subtle message, boost your confidence or put your head in the right place. Tell me that walking around with a coat of "Turning Heads Red" on your digits wouldn't kick your confidence up a notch.
I'm not afraid to admit that I'm a serious believer in the subtle boost that a well-named polish can bring. I've rocked Essie's "Eternal Optimist" or Wet N Wild's "Lady Luck" for every big interview in the last two years, and it was a combination of Essie's "Bachelorette Bash" and Orly's "It's Not Me, It's You" that got me back to my bad self after my last major breakup. It might be a placebo effect, but it gets the job done.
Checking all those bottles to find the perfect name for your situation takes time. So to save you a little searching, I've picked out six of my favorite creatively-named Essie brand hues for a few specific scenarios where a great nail polish name could make a difference in your day.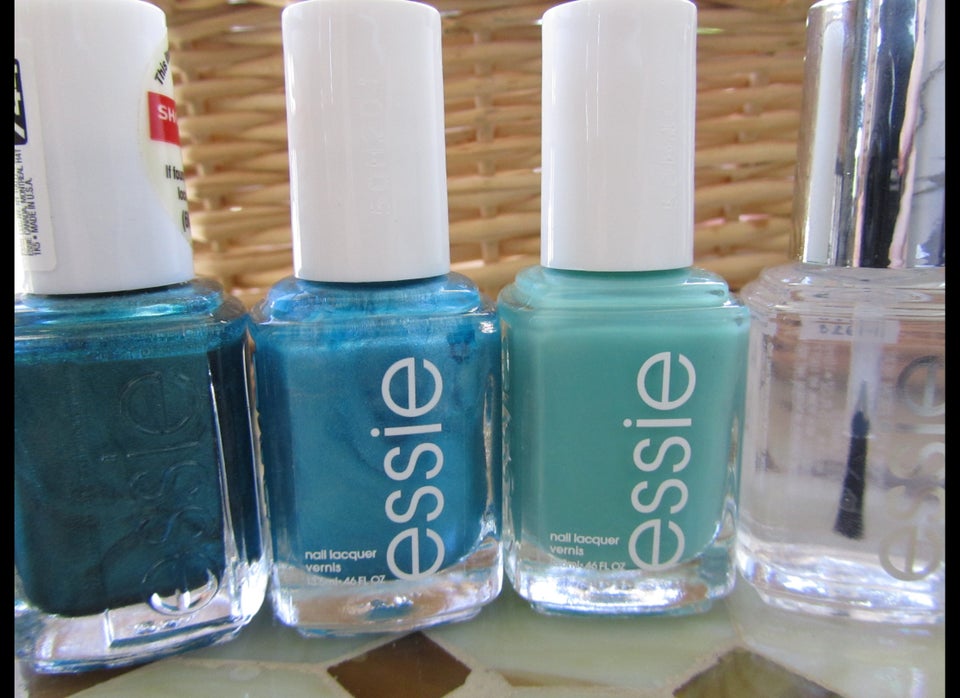 What's in a name?
Popular in the Community