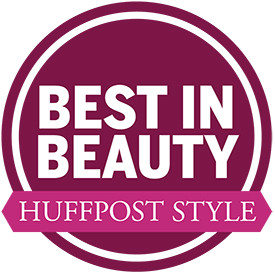 I hate nail polish remover. Hate. It. While it's essential to my DIY manicures, it's smelly and sometimes it takes about 1,000 scrubs to finally get the job done.
There are two factors that are responsible for remover being the worst: alcohol quantity and overall product quality. Since most formulas are inundated with loads of alcohol or acetone, their smell is heavy and pungent, sometimes so much so that you may need to crack a window. If I'm not frustrated already with a fragrance headache, I also encounter removers that are of poor overall quality. You pay for what you get -- with a dollar-store remover comes a harder time getting polish off the nail, which results in using more product than one would ever want.
Believe me when I say that I've tried everything, from pure acetone to those bizarre jars of foam that you stick your fingers in. Through the trials, I've encountered hits and misses, but I found the ultimate hit in a remover that was not the typical pour-out formula I'm used to seeing.
Chrome Girl Genie is what is says it is, a genie, of sorts. Boasting an ingredient list that's free of acetone and parabens, the remover comes in a jar filled with individual soaked pads, so cotton balls aren't needed. But the best part about this product is its smell. Labeled as having a Piña Colada scent, a blast of light, tropical fragrance fills the air as soon as the jar is opened.
Since Genie doesn't have any acetone, the dizzying smell does not exist. Instead there's the cleaner, fruiter fragrance.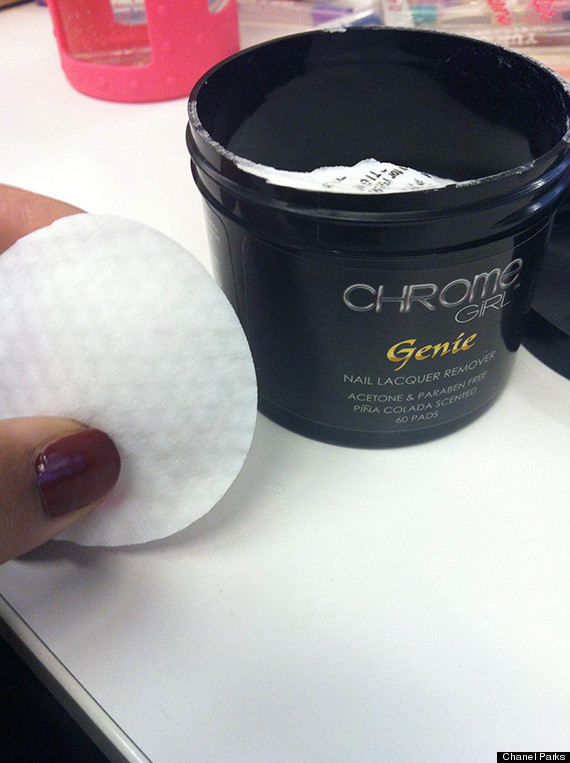 I carefully plucked out a pad, since they are drenched in product, and went to town on the polish on my nails. I didn't have to rub too hard to get the color off, but it still took a little effort, as I had to wipe several times to get off some smearing residue.
I used the front and back side of one pad for about two fingers, and used about four pads to remove nail polish on both hands. In the end, I still had some stains, but that was expected since I didn't use an initial base coat when I applied the dark nail polish.

GIF courtesy of Amber Genuske; Nail color is Sally Hansen Insta-Dri in Cinna-snap
The product left my finger tips feeling moisturized because it's infused with aloe, which was a welcome departure from other formulas that dry out my skin and cuticles due to the harsh acetone.
Rating: 4 out of 5. The product's scent and the added moisturizing properties make Chrome Girl Genie a must for the manicure enthusiast. I docked one point for messiness -- the pads are really drenched in the product so it requires more clean-up than the traditional liquid formula and cotton ball.
Chrome Girl provided a sample of this product for review purposes.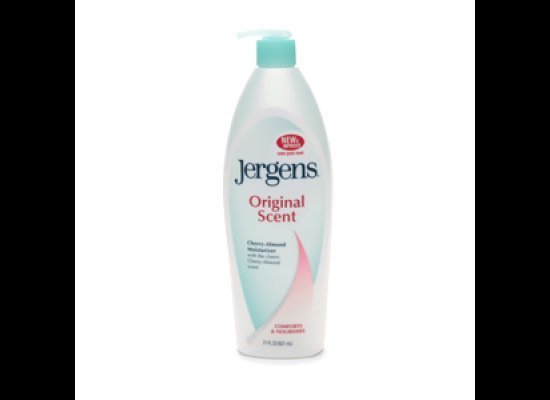 Our Favorite Drugstore Beauty Products
Popular in the Community