Nail polish continues to move past being merely a cosmetic decoration and into the realm of an artistic movement, this time with a host of unexpected textures and finishes. I'm particularly fond of the texture trend, because it delivers nail art in a bottle, making it both more convenient and less expensive than most other manicure artistry -- I'm looking at you, Minx.
The postmodern manicure! The shatter polish is applied like a regular topcoat, but as it dries it splits and crackles for an urban, gritty effect.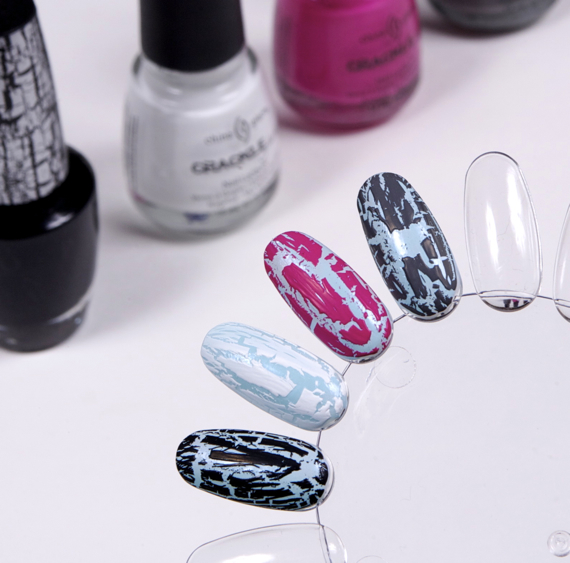 From left: Black Shatter by OPI, Lightning Bolt, Broken Hearted, and Cracked Concrete, all by China Glaze.
The Jason Wu collection, created in collaboration with CND, features a special effects top coat that contains silk fragments. It gives the nails a fabric-like finish, resembling tweed or suede.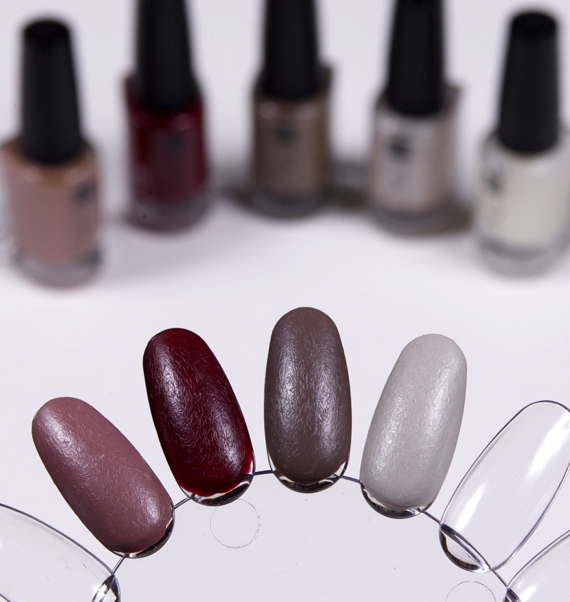 From left: Brigitte, Veronica, Sophia, and Miss Wu, all shown with the Anna topcoat. From CND.
The polishes of Orly's Plastix collection dry to a pleather-like finish, making nails look as though they've been coated in rubber.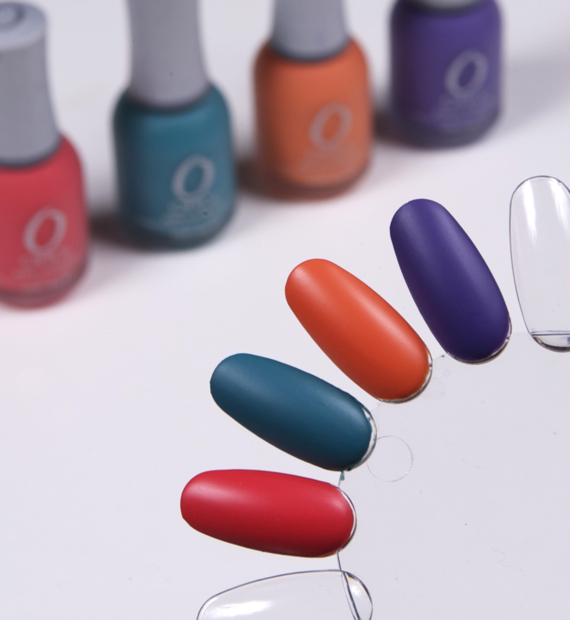 From left: Retro Red, Viridian Vinyl, Old School Orange, and Purple Pleather, all by Orly.
Matte nail polish is arguably what started the trend of alternative finishes and textures. Chalkboard flat, it is the antithesis of the typical glossy nail.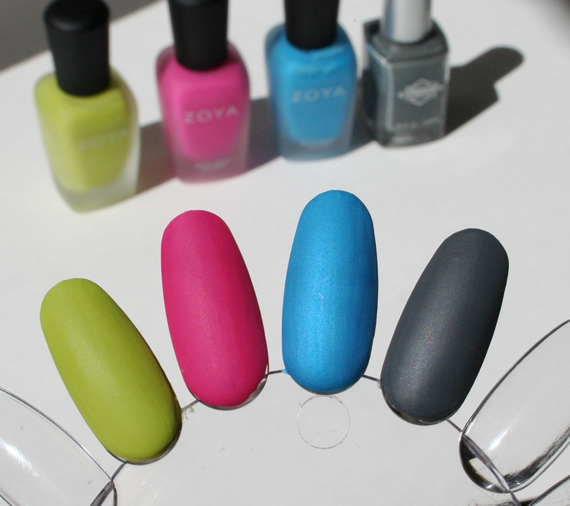 Not shown but highly recommended are the kickass matte nail polishes from indie brand ManGlaze. Their selection includes a silver glitter matte called Hot Mess that looks almost like velvet and is impossible to photograph. I tried and failed.
Popular in the Community