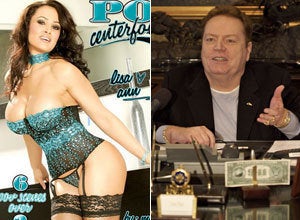 TMZ has new details about Hustler's Sarah Palin-inspired porn:
Hustler Video is shooting a porn with a look-alike, titled "Nailin' Paylin." The spelling is sic and so is Hustler.

The faux Sarah is Lisa Ann, who "will be nailing the Russians who come knocking on her back-door." In another scene -- a flashback -- "young Paylin's creationist college professor will explain a 'big bang' theory even she can't deny!"

There's also a threeway with Hillary and Condoleezza look-alikes. The video is in pre-production, but is being fast tracked for release before the election.
Lisa Ann is photographed above left next to Hustler head Larry Flynt.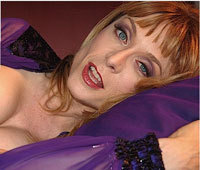 Actress Nina Hartley, 49, has been cast as Hillary Clinton (photographed right)
Reports of the porn first surfaced when an ad for a Palin-lookalike porn actress was posted on Craigslist.
Thursday's New York Daily News reported the porn's existence, and had the video confirmed by a Hustler spokesman, who could not then confirm a release date.
A photo of Lisa Ann in character: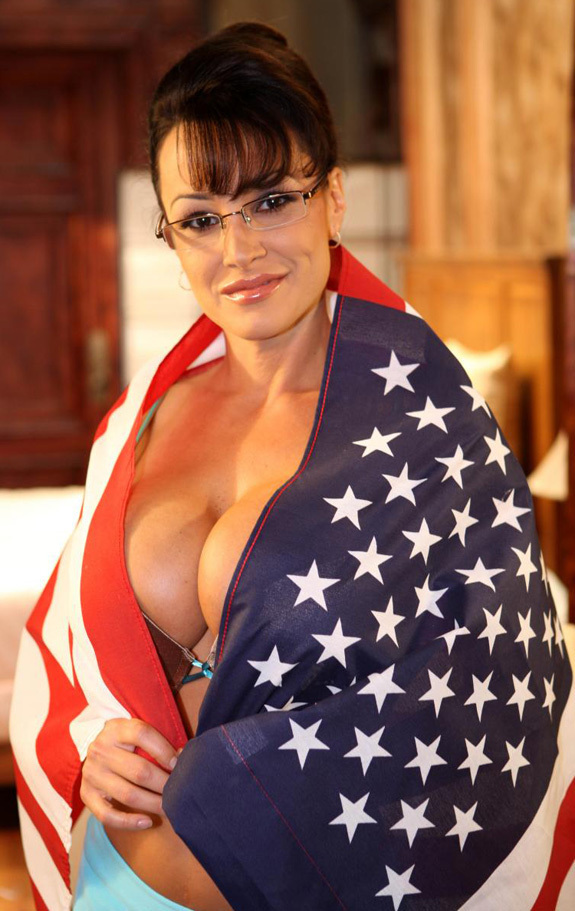 Popular in the Community