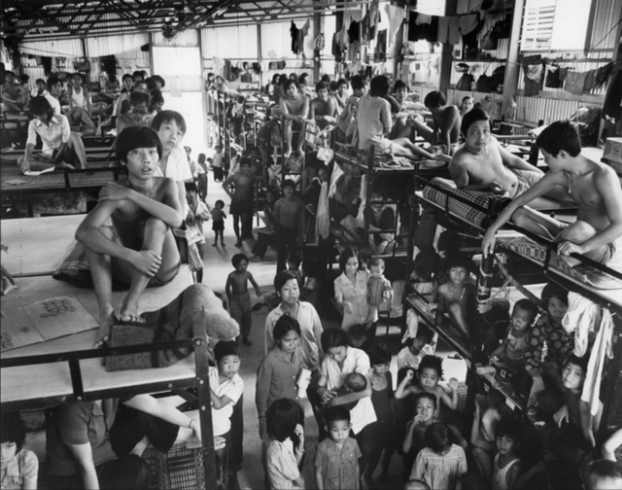 When teenage Vietnam natives Kelly Cheun, Heidi Su and Kathy Luu met at an international refugee camp in Hong Kong in 1990, they forged an immediate bond and pledged to help each other survive.
Hammered at a tender age by the psychological blows of minimal food, myriad internment suicides, and the exceptional vulnerability of the stateless minor female, the trio eventually found American sponsors in St. Louis, Salt Lake City, and Washington, D.C.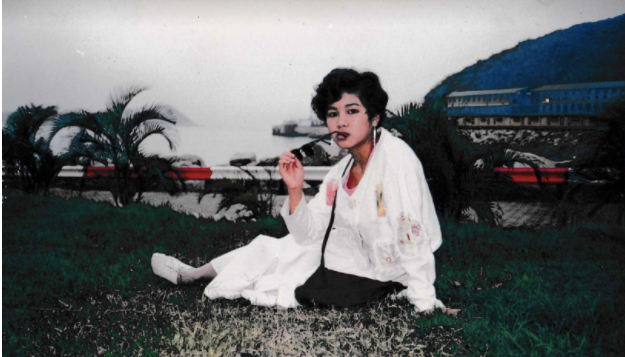 Destitute upon arrival, the young women took whatever jobs they could find and worked their respective ways through training to become licensed nail technicians. Twenty-five years later, all three own successful salons. They remain close, primarily through phone calls and social media, jointly celebrating life's milestones and sharing tips for financial and social success.
In 2010, the trio organized its first reunion in Dallas. The women had periodically gotten together face-to-face but not in a formal way that included their growing families. The happy news went viral on Facebook. Over 80 people from their refugee camp attended the 2016 reunion held in Los Angeles. In February 2017, Kerry and Kathy flew to Vietnam for another emotional reunion of former refugees.
Steve Mariotti: How did you meet? Is staying in touch important?
Kathy Luu: There were about ten thousand people in the refugee camp and we were in the same bunk bed section. I was 13, Kelly was 15, and Heidi was 16. We were poor, from war-torn families with dead, disabled or incarcerated relatives. Although we were often scared, but found ways to have fun together. Our lives today are super busy, so we don't get to see each other in person often, since we live in different parts of the U.S., but we are best friends forever, no matter what.
Heidi Su: We each have our own opinions. We disagree; we even fight sometimes. But we do everything like sisters, moving on afterwards.
Kelly Cheun: It's very important. It's touching. Also, we entertain each other! I call us "The Three Musketeers." We love being silly. People either love us or hate us – there's nothing in between.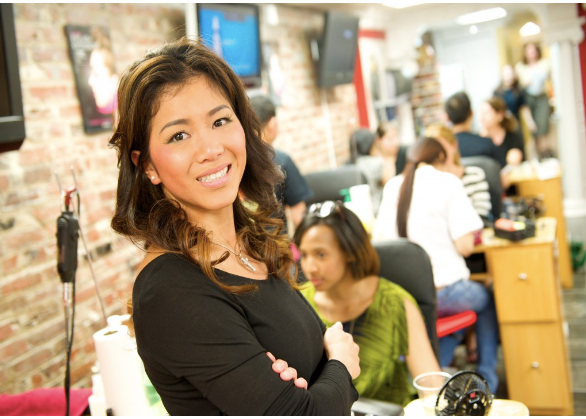 SM: All three of you own and operate nail salons or spas. Tell me more about your professional and personal lives.
KC: I have a nail salon in St. Louis. We do manicures, pedicures and facials. I'm married, own a home, and have three children. I met my husband, who is Chinese, here in St. Louis. He works for his father's wholesale food company.
HS: I married young, a Vietnamese man I met at the refugee camp. He used to be a restaurant chef but now he works at a hospital because the hours are shorter and the benefits are better. We live in Salt Lake City and have two children. And I own a nail spa.
KL: I own Spa Logic, a full-service day spa on DuPont Circle in downtown Washington, D.C. We do nails, hair for men and women, facials, massage and waxing – everything, really. Four floors of services. I never really liked working for other people, and I've always been ambitious. I even had a job in the refugee camp, working in the coffee shop. I became a licensed nail technician in 1997 and graduated from cosmetology school in 2000. In 2008, I met my fiancée, who's a media marketing consultant, he encouraged me to think big but to begin with having a really great location, because that's what it takes to have a profitable high-end day spa in Washington D.C. Spa Logic started off with six employees and now has 43. We'll eventually get married and start a family, but we haven't set a date. We just go with the flow.
SM: Did your parents or anybody else talk much about the Vietnam War when you were growing up? Is the war why you left?
HS: Because we were born after 1975, we didn't hear much about the war. We left because our parents wanted us to have a better life. Kerry and I escaped on the same boat.
KC: No. My sister is married to Heidi's brother.
KL: Indirectly. I was already at the camp when Kelly and Heidi arrived. My mother was a single parent who supported us by owning a hardware store which she started by selling a single lightbulb. She wanted us to have better lives. She did not tell me in advance that we were leaving Vietnam. I thought the purpose of the trip we were planning was to see relatives in Saigon. My mother met my stepfather, a South Vietnamese military officer who had worked for the Americans, at the refugee camp. He went to prison for a few years after the war. Although he had four children, he pretty much had to leave Vietnam to avoid being killed, even after being legally released from custody. When my mother became pregnant with my half-brother, I supported the family because my mother couldn't work and my stepfather had to send money back to Vietnam.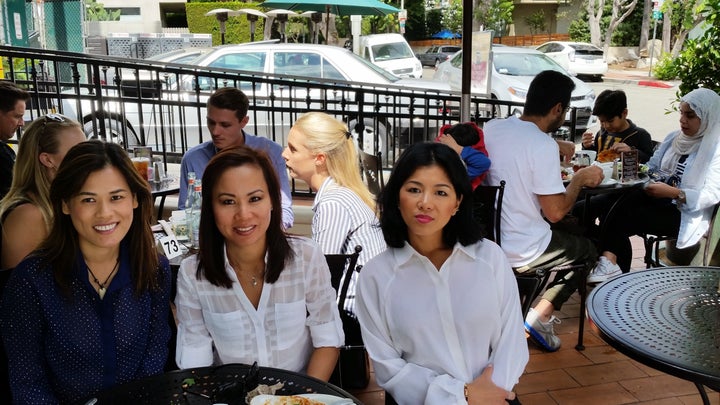 SM: Do you ever want to go back to Vietnam?
KL: We never forget our roots but this is our home now. We love America! Fun to visit Vietnam, however.
KC: Visiting is okay but I would not want to live there.
HS: In America, if we work hard, we earn what we want. There is no one there in Vietnam for me now, so no point in going back there to live. Everything I care about -- my family, my business, my best friends – is here.
SM: What's your best advice to other refugees who want to become entrepreneurs?
KL: Set a goal. Keep working on your marketable skills.
HS: Learn English. Husbands are easier than boyfriends in a way; can work more, because you are clearly working for a common goal. Mine's from the same culture, an advantage and a comfort when there aren't many other people around who understand your tastes, core inherited values, and what you have been through.
KC: Wait until you are stable to start a family.
Popular in the Community