This is one fail-safe way to make sure no one has the same nail art as you.
NailSnaps is an app that will let you import your own Instagram photos to create unique, one-of-a-kind nail stickers. The app lets you arrange the photo to either create a continuous image across the nails, or zoom-in on one part of your photo and have it repeat on each fingernail.
NailSnaps is the brainchild of LA-based designers Angel Anderson and Sarah Heering, who put the project up on KickStarter to raise $47,381. With 18 days left in their campaign, they have over $36,000 dollars left to bring in. As with all Kickstarter projects, if they don't raise their goal by the deadline, they get none of the money that others have pledged.
But thanks to NailSnaps, all we need to be good at is taking a decent Instagram pic, which isn't that hard thanks to filters and ever-improving smartphone camera lenses.
Anderson and Heering have included prototypes like palm trees, keyboards and bridal lace on their Kickstarter page. Our favorite, though, is the Majestic Beast: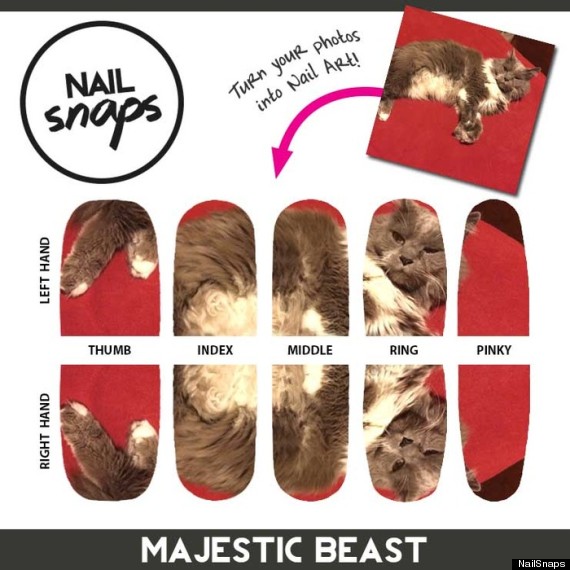 Before You Go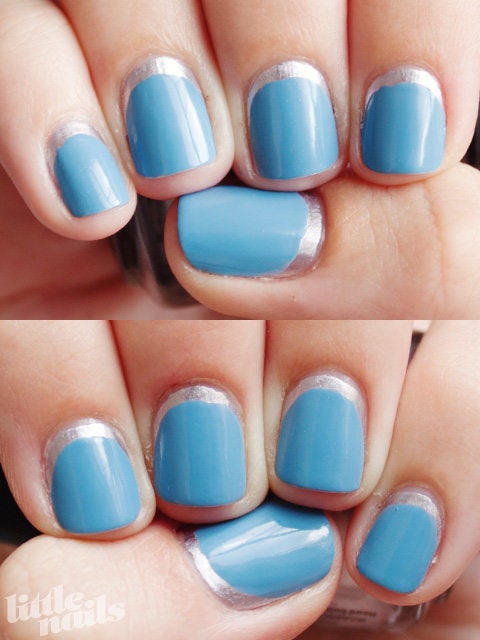 Nail Art Ideas For Teeny Tiny Fingertips