When it comes to maintaining your health, don't underestimate the importance of your cuticles. The small layer of skin not only protects the developing nail but it also prevents harmful bacteria from getting into your system. So the next time you're getting a manicure and you're asked if you want your cuticles cut, you should politely and confidently answer:
Instead of snipping that skin away, the best method of maintaining your cuticles is by giving them some TLC via nourishing lotions, gels and creams. We were immediately intrigued after being sent a package of Nailvana Revitalizing Nail Treatment. The creamy formula is the brainchild of Los Angeles-based manicurist Gina Alcedo, who developed the product after witnessing the damaging effect of gel manicures.
"[Gel manicures are] a fantastic concept but it ruins the natural nail because of the process," Alcedo told The Huffington Post. "Also, regular nail polish dries out the natural nail for some people, which causes splitting and brittleness, which can cause the nail to break."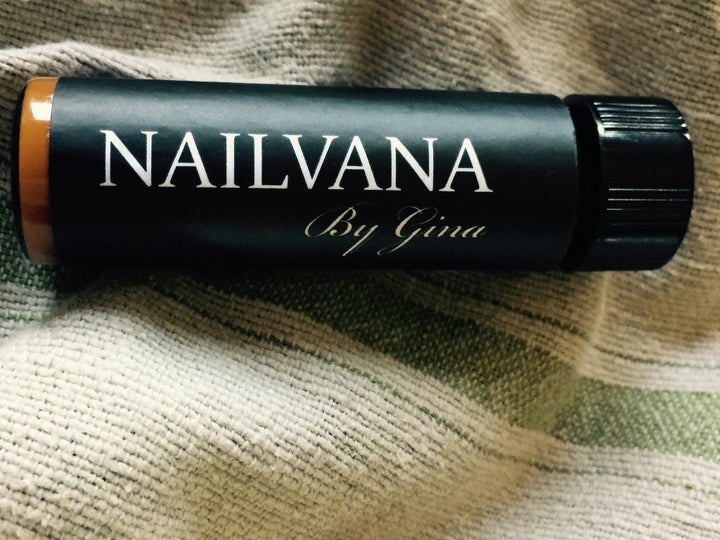 We decided to put the cream to the test. And when I say "we" I mean myself -- someone who has relatively healthy nails but never thinks about her cuticles and often has them cut at the nail salon (eek!) -- and Katelyn Mullen, HuffPost Lifestyle's Managing Editor, who is a self-proclaimed cuticle caretaker because she has "very angry cuticles" that often bleed if she's not constantly tending to them.
With that said, we both embarked on gently massaging the cream into the cuticles and nail beds 3 to 4 times a day over the course of two weeks. We came to the same conclusion that it helped in rejuvenating our nails, but here's a rundown of the pros and cons:
Con: It left our hands a bit greasy after it absorbed into the skin.
Con: The application wand was easy to use, but we wish the tip had bristles for more accurate distribution.
Pro: The consistency was creamy -- not sticky.
Pro: The cream has a nice neutral scent.
Pro: The packaging is beautiful and compact.
Pro: It absorbs quickly into the skin and leaves it perfectly moisturized.
Pro: After two weeks our cuticles and nails look and feel healthier.
The key to this particular cream's healing formulation is the use of myrrh extract. The dried resin that is derived from tree bark softens cuticles and prevents nail breakage. There is also a combination of botanical ingredients, vitamins, minerals and essential oils in each Nailvana tube. And while we are certainly fans of the product, there are other ways to keep your cuticles in tip top shape if lotions and potions aren't your thing,
"Gently push back the cuticle with a wash cloth after a shower," board certified dermatologist and nail specialist Dr. Dana Stern told The Huffington Post. And while we now know that cutting is a no-no, don't be fooled by liquid cuticle removers. Dr. Stern, who will be introducing a 3-step nail care system in February on QVC, says that some contain alkaline ingredients that can "destroy keratin by attacking the disulfide bonds of cysteine" -- in other words, they can really damage your nails.
Nailvana provided a sample of the Revitalizing Nail Treatment ($26) for review purposes. Note: Part of the proceeds of this product will go to a scholarship fund to help a beauty school student pay for tuition.