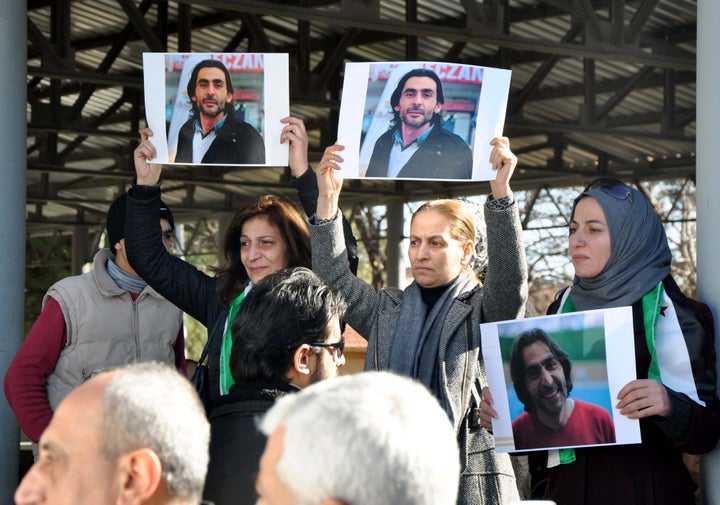 Syrian documentary filmmaker and journalist Naji Jerf was killed in Turkey on Sunday, according to local media and a statement from the Committee to Protect Journalists, a nonprofit group. Turkish media reported that an assailant shot Jerf to death on the street during the day in the border city of Gaziantep.
Jerf's death is part of a series of killings that have targeted Syrian journalists and activists in recent months, both within Syria and across the border in southern Turkey. Some of the victims have been members of the award-winning citizen journalist group Raqqa is Being Slaughtered Silently, including one of its founders, Ibrahim al Qader, who was murdered in late October. 
RBSS had previously worked with Jerf on a film documenting its efforts reporting on atrocities in Syria. Abu Ibrahim al-Raqqawi, a spokesman for RBSS, told The Telegraph that he believed members of the Islamic State militant group killed Jerf because of his link to the collective.
The self-described Islamic State took credit for the killings of the RBSS members. No one has yet claimed responsibility for Jerf's murder.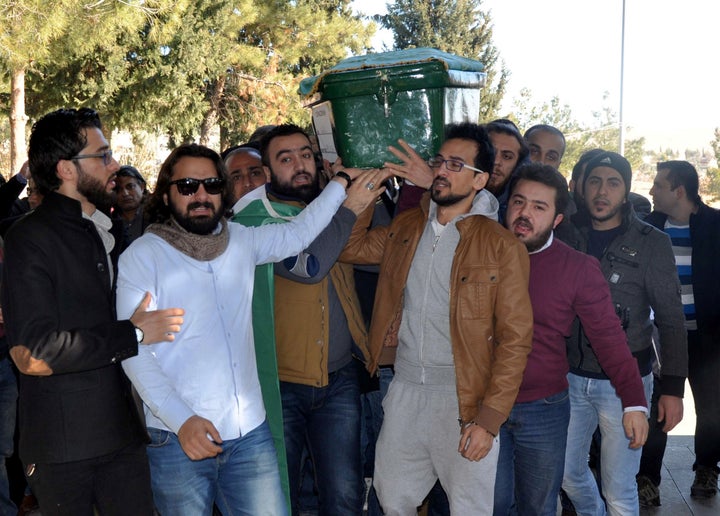 Activists and rights groups condemned the killing, asking Turkey to take action to find those responsible.
"We call on Turkish authorities to bring the killers of Naji Jerf to justice swiftly and transparently, and to step up measures to protect all Syrian journalists on Turkish soil," Sherif Mansour, CPJ's Middle East and North Africa program coordinator, said in a statement released by the organization on Sunday.
Along with his work with RBSS, Jerf was the editor-in-chief of Hentah, an independent monthly publication covering Syria, and the creator of a documentary film on Islamic State killings in Aleppo that was released last week.
Jerf's documentary on the Islamic State's brutality in Aleppo drew death threats from the militant group, fellow Syrian activist Zara Hasan told CNN. His publication and his film work were critical of both the Islamic State and the government of Syrian President Bashar Assad for their actions in that country.
Jerf, his wife and their two children had supposedly received visas granting them asylum in France, his friend told Agence France-Presse. He had been planning to fly there this week.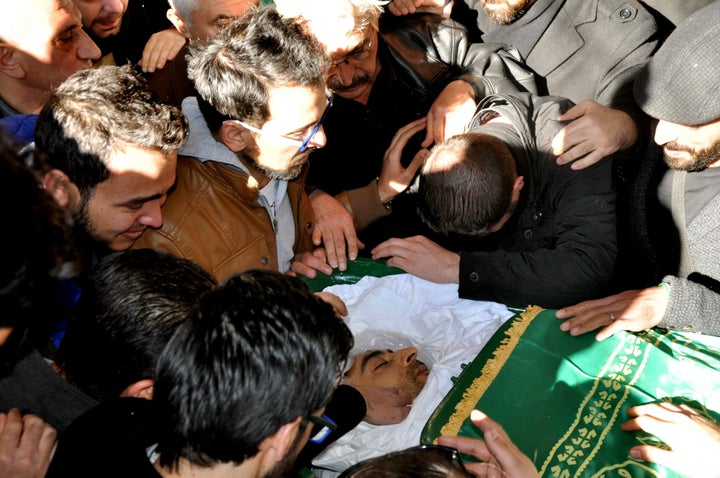 PHOTO GALLERY
War In Syria
Calling all HuffPost superfans!
Sign up for membership to become a founding member and help shape HuffPost's next chapter