Two Florida women hope that by selling a pin-up calendar featuring naked female farmers and strategically placed produce, they can raise enough money for a down payment on some new land.
That's the pitch behind an Indiegogo campaign from Ten-Speed Greens Urban Farm. The company's owners, Claire Mitchell and Danielle Krasniqi, are currently farm-less; the landlord of their previous farm wanted to build homes there instead. So the ladies and their friends decided to strip down -- tastefully -- and rally folks to donate to their cause.
(Story continues below.)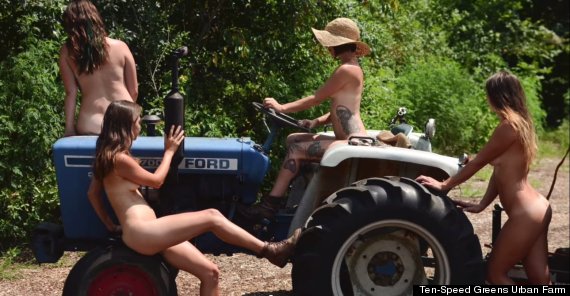 There was a time when Ten Speed Greens Urban Farm, in Tallahassee, totally cranked. With only a six-person staff, it produced about 90 pounds of salad greens -- arugula, red mustard, kale, broccoli shoots and more -- every week for restaurants, local markets and their community-supported agriculture program. The farm produced more than a ton of tomatoes in its first year.
But they were just renting their land. Now, Krasniqi and Mitchell have decided they wanted a more permanent arrangement. "We wanted it to be an urban farm," Krasniqi told The Huffington Post, "but land is more expensive in the city." Being close enough to the city to deliver their produce by bike is important to them (hence their name, Ten-Speed Greens), so they started brainstorming ways to fund the dream.
According to their Indiegogo page, they "looked around one day and realized, 'All our friends are babes! Let's put them in a calendar with our vegetables, and raise money for our future urban farm.'"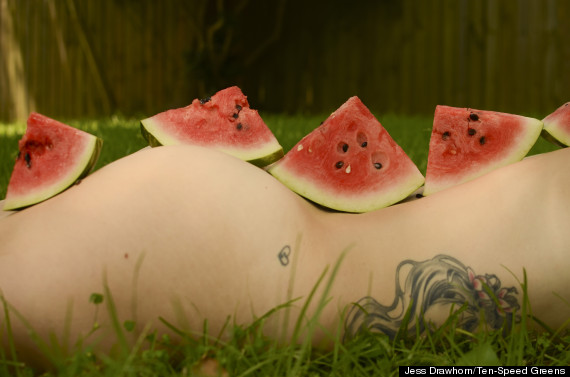 Their "Farmer Tans Calendar" will feature 12 months of women wearing nothing but fruits, vegetables and their farmer tans.
The photos were snapped by a volunteer at the farm who is also a professional photographer, Jess Drawhorn.
"For most of the photos, not only were we completely naked but we were at the farm on a busy street without a lot of personal coverage," Krasniqi (Miss January and November) said. "It resulted in a lot of funny moments because people like to stop by randomly to see if we're open. We'd be in the tomatoes and someone would say, 'Hello?' So there was a lot of laughter in every single shoot that we did."
Krasniqi said she's already thinking about next year's calendar. "I'm also a massage therapist, so I love bodies and the human figure. I think celebrating that and being able to celebrate it with the other job that I love so much, farming, is awesome." Next year, she says, she wants to do a "work-oriented calendar, so tools, tractors, that kind of aspect." And, of course, naked ladies.
Ten-Speed Greens has reached its Indigogo goal of $4,000, but the fund drive doesn't end until Oct. 16, if you still want to contribute.
Watch their campaign video (NSFW, because butts) below: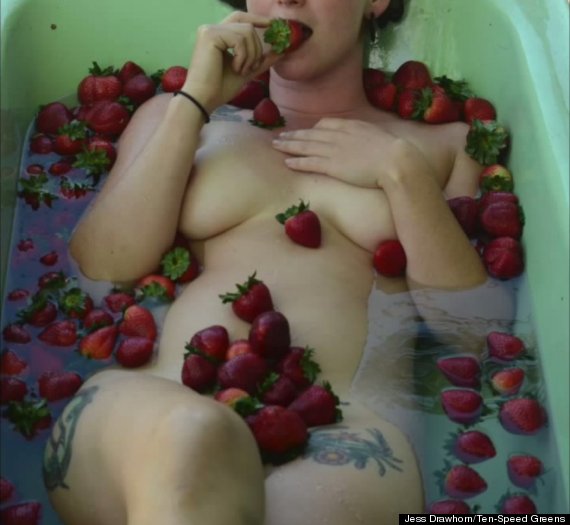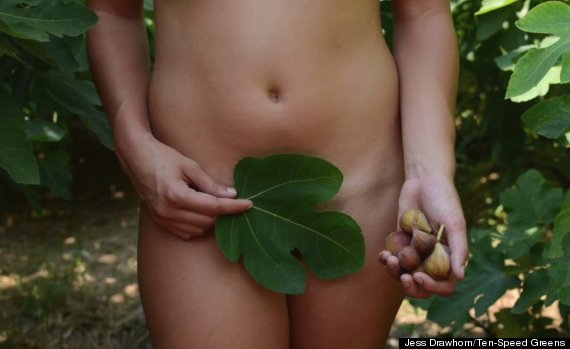 Related
Before You Go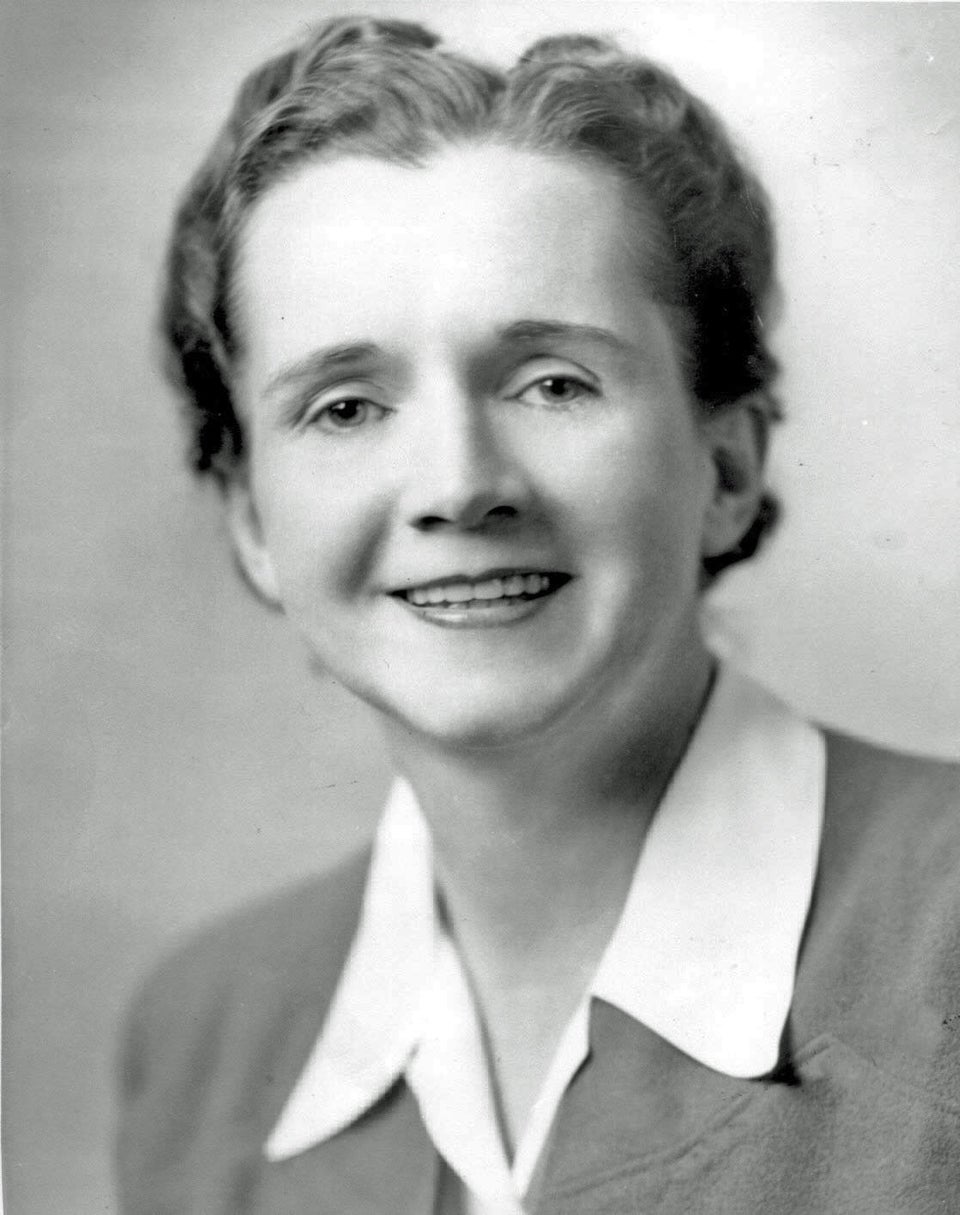 Women Of The Green Movement
Popular in the Community