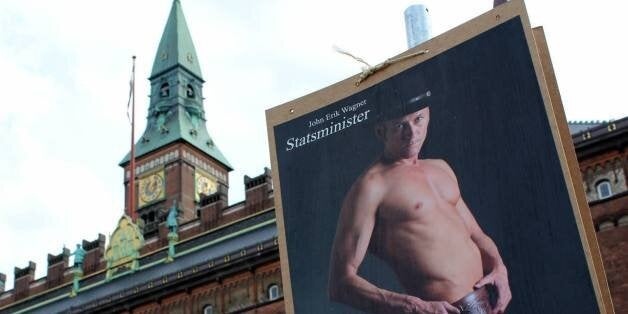 John Erik Wagner was bored of the campaign posters that he kept seeing in Denmark's elections. He wanted his run for prime minister to be surprising and different. He has therefore put up posters around the nation's capital that visibly display his penis.
Wagner's "penis posters," as some have dubbed them, show the Copenhagen native shot in a kind of side profile, wearing only a black cowboy hat and leather gun holster while one hand holds a half-cocked revolver. His vaguely suggestive slogan "Vote For Wagner, It Benefits" is plastered just below his buttocks.
Wagner, 51, is an independent fringe candidate in Denmark's general elections, which will go to polls later this month. This is not the naked cowboy's first rodeo, having run three times for public office, he told The Guardian.
Wagner has attempted publicity stunts in past campaigns as well, including disrupting a live debate while clad in cowboy gear to protest the lack of attention given to smaller candidates, Denmark's The Local reported. This, however, seems to be his most highly visible move.
There are also other less revealing posters of Wagner up around Copenhagen that give off more of a James Bond vibe than a Burt Reynolds: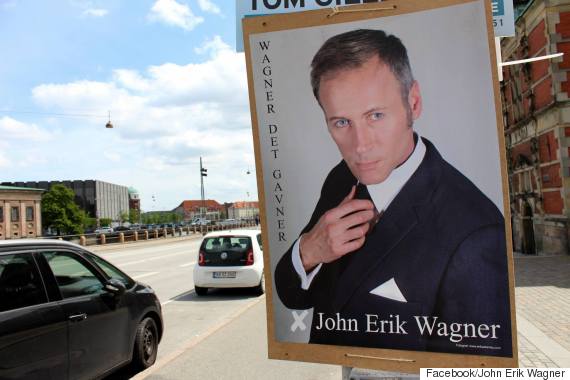 As for his policies, Wagner told The Guardian that he is campaigning for free national dental care and a system in which citizens work for six months and then break for six months. Wagner has no official website, but has been posting policies as well as Billy Idol videos and footage of his dog on his Facebook page.
Recent opinion polls for the election show a close race between the campaigns of center-left parties backing Denmark's Prime Minister Helle Thorning-Schmidt and a center-right bloc led by Lars Lokke Rasmussen. Neither displays any nudity on its campaign posters.
Take a look at the full (censored) poster below: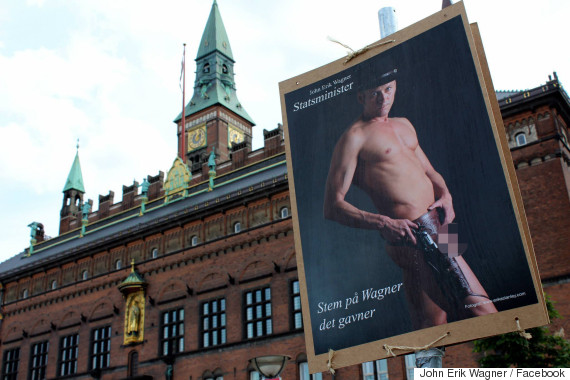 REAL LIFE. REAL NEWS. REAL VOICES.
Help us tell more of the stories that matter from voices that too often remain unheard.