UPDATE: The Naked Cowboy has blogged about his run for NYC Mayor on Huffington Post. Read it here.
---
MONDAY:
This just in... We're told that the Naked Cowboy, New York's famed Times Square exhibitionist with a guitar and a tune, will be announcing a run for New York City Mayor this Wednesday. The cowboy, whose real name is Robert Burck, wants to do "more with less" for New Yorkers. That mantra will apply to raising revenue AND tax breaks. His publicist will have more details at Wednesday's announcement so check back here in two days.
To commemorate all the Naked Cowboy has done thus far for citizens we put together a slideshow.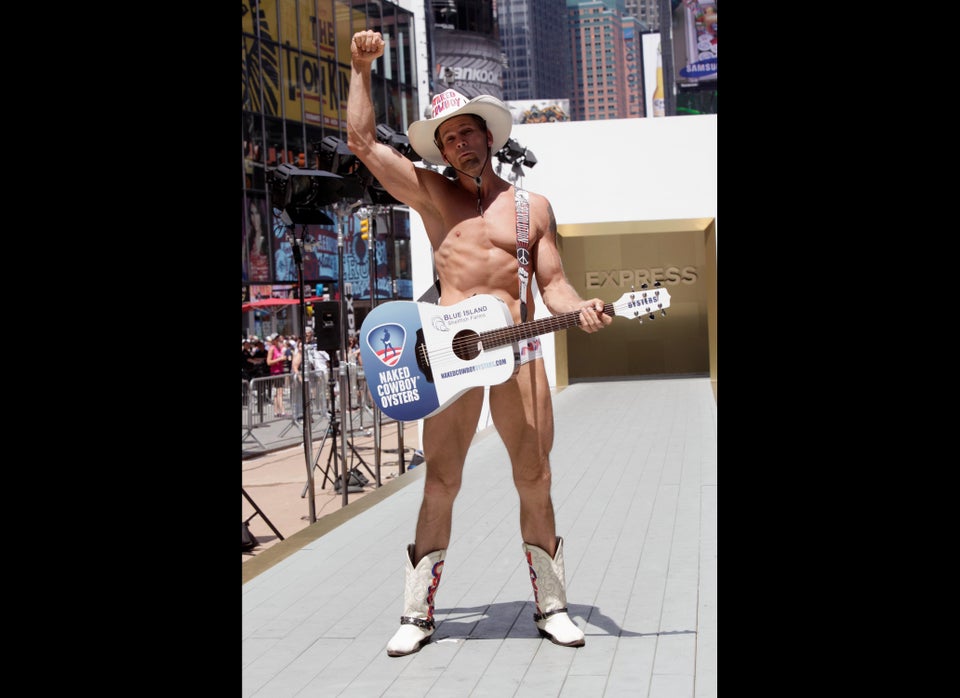 The Naked Cowboy
Popular in the Community