With his tighty-whities, cowboy hat and strategically placed guitar, Robert Burck, better known as the Naked Cowboy, has been a fixture in New York City's Times Square for more than 15 years. But Burck's life today has changed quite a bit since he started his solo act back in the late '90s.
In those early days, he was the only Naked Cowboy in town, performing in his underwear even when the temperature dropped below freezing. Today, Burck is just as dedicated to his work but has since built his brand into a franchise that includes 11 naked cowboys and cowgirls -- one of whom is his wife.
Story continues below the slideshow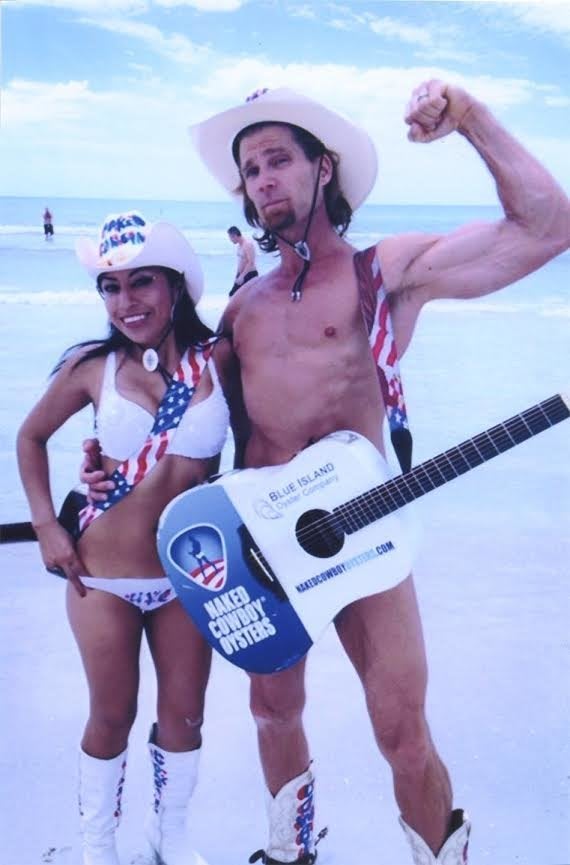 The Naked Cowboy
Burck may not have expected to meet the love of his life through his act, but he tells "Oprah: Where Are They Now?" that he did always have grand expectations for the Naked Cowboy enterprise.
"I've always seen it so much bigger than it's ever been," he says in the above video. "People say, 'Did you ever think it was going to be this big?'... Yes, I did! And I see it 10 times bigger."
Burck's other performers are licensed to operate as Naked Cowboys or Naked Cowgirls, and also perform around Times Square. Though his wife, Patty Cruz, is a former belly dancer, she says she was hesitant at first to don a white bikini and hit the streets of New York.
"When he said I should do Naked Cowgirl, I said, 'No way, I'm too shy,'" Patty recalls. "But now, it's so much fun."
The couple married the day after Valentine's Day last year and Burck says it's been perfect ever since. "We have a storybook marriage," he says. "We're totally in love. It's been awesome, the greatest thing in the world."
"I really admire him," Patty says of her husband. "My life changed since I met him."
Related
Popular in the Community