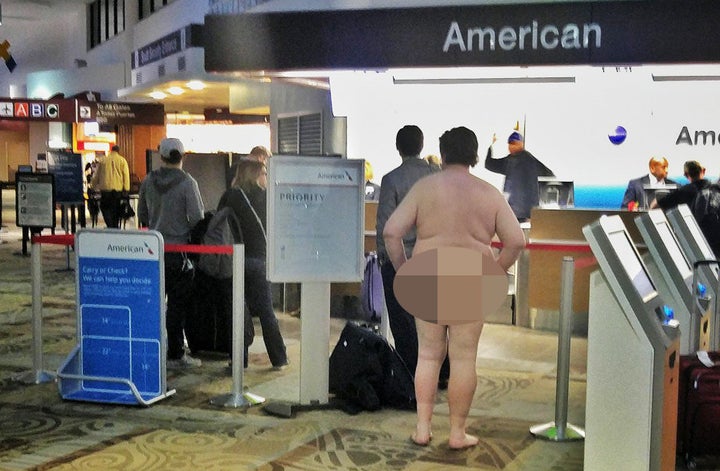 The extremely light traveler was photographed standing in American Airlines' priority check-in line by a fellow traveler, who said he thought the man's lack of attire was a protest against security measures.
"I walked up to him and said 'You're amazing.' He replied, 'Thanks.' Then they came for him," Tod Brilliant wrote on Facebook, where he also shared his, ahem, unedited snaps. (The Huffington Post blurred the images a bit here.)
One of those pictures showed the man being led away by several officers.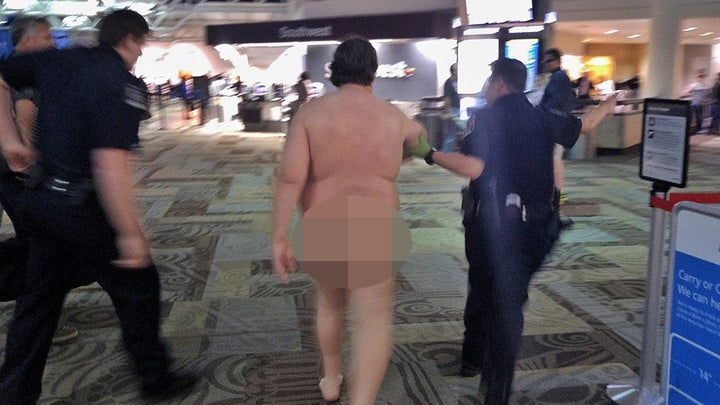 "I was pretty impressed with Nashville. Aside from a few people whose jaws were dropped, everyone else was doing their thing, going on, business as usual. It was a great start to Nashville; it's a great city," he said.
The man was taken into custody for public indecency and booked by the Metro Nashville Police Department, airport spokeswoman Shannon Sumrall told The Tennessean.
The Nashville police department did not immediately comment in response to HuffPost's request.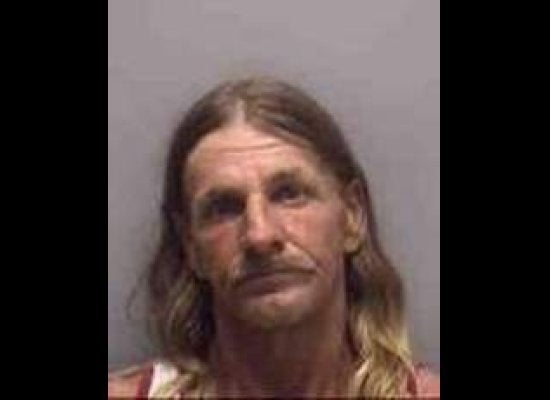 Things You Can't Do Naked
Popular in the Community