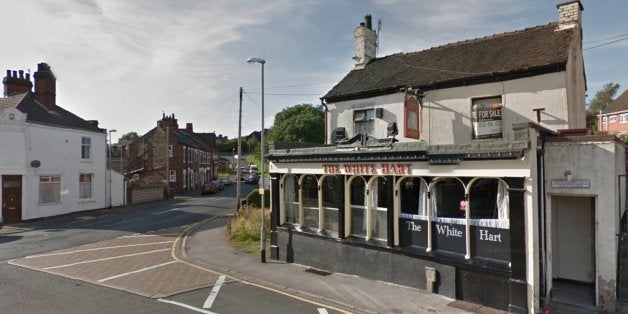 The joke was already set up when David Sherratt allegedly walked into a bar -- naked from the waist down, carrying a bag of sex toys -- and asked if anyone had a problem.
But the punch line never came -- Sherratt was arrested before he could fight anyone, which he allegedly attempted to do, according to The Mirror.
He appeared in a U.K. court Thursday after the Nov. 16 pub flub. Police say the 51-year-old waltzed into The White Hart bar in Tunstall "in a state of nakedness," and carrying a bag of dildos. He allegedly declared that he'd fight anyone who didn't like it.
"He turned to face the customers and said, 'If anyone has a problem with me they can take it outside,'" Prosecutor Steve Knowles said in a North Staffordshire court Thursday.
A bartender didn't even call cops until Sherratt walked out and allegedly approached a group of kids. That's when Sherratt admitted he "may have taken too much" amphetamine.
His attorney said that alcohol has been a problem for him, and that he took the drugs to get through the work day, SWNS reports.
"His offense has given him the opportunity to seek help to resolve his issues because he is shocked and concerned that he would have committed this type of offense, and his recollection of it is so vague and limited," Hayley Keegan said in court.
REAL LIFE. REAL NEWS. REAL VOICES.
Help us tell more of the stories that matter from voices that too often remain unheard.
BEFORE YOU GO
PHOTO GALLERY
Over-Exposed