Brennan could have entered a local community court program, which would treat the charge as a citation rather than a misdemeanor. But Brennan and his attorney instead decided to go to trial, saying he was simply exercising his Constitutional right. "His (letter of) apology would be more of an explanation and so community court is simply not appropriate for him because he has said 'I didn't do anything wrong,'" his attorney told reporters, OregonLive.com reports.
Now either the charge will be dismissed or he will head to trial, as soon as mid-June.
PREVIOUSLY:
UPDATE, 4:55pm: John Brennan claims he was being "nude but not lewd" when he stripped down to his birthday suit at the Portland airport on Tuesday, the Associated Press reports. Brennan claims his act was one of defiance as he thinks the TSA "has trouble balancing the line between privacy and security" and he decided to protest after he was pulled aside after going through a metal detector. Brennan faces charges of disorderly conduct and indecent exposure.
PREVIOUSLY: A Portland man who felt like he was being "harassed" by the TSA stripped down in protest Tuesday, and tried to pass through security completely naked.
John E. Brennan, 49, was heading from Portland to San Jose, Calif. He caused two security lanes to be temporarily closed and forced "some passengers to cover their eyes and their children's eyes while others looked, laughed and took photos," reports the Associated Press.
Brennan was not under the influence of drugs or alcohol.
Check out the TSA biggest fails below.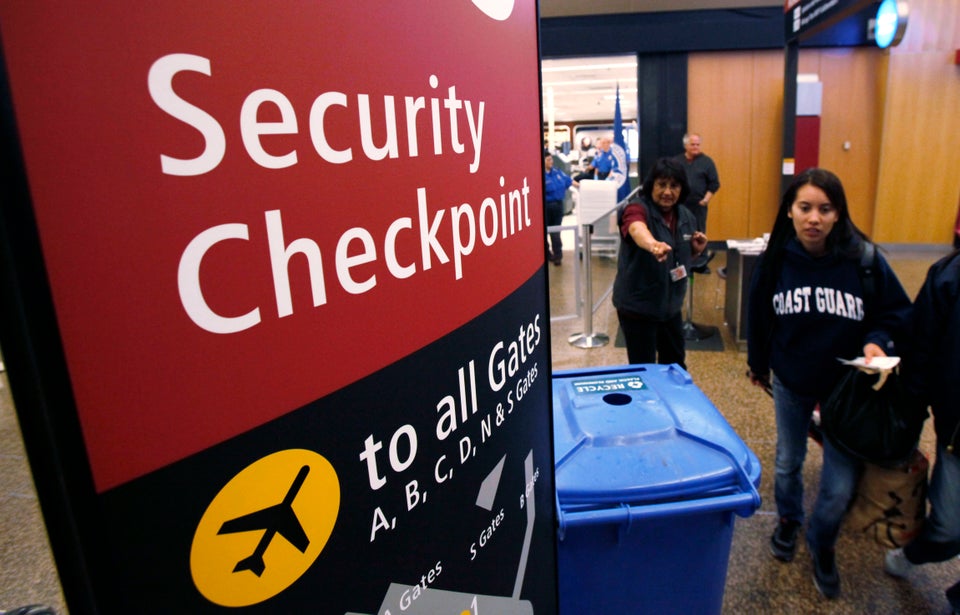 TSA Moments
Popular in the Community