 VIENNA (Reuters) - A prominent Vienna museum has decided to cover the "intimate parts" of three naked male soccer players on big posters put up in the Austrian capital after they caused an outcry.
"We got many, many complaints," Leopold Museum spokesman Klaus Pokorny said about the public display of the placards used to advertise its "Naked Men" exhibition due to open on Friday.
"We didn't realise that many, many people would be really upset or really angry in a way that we are also afraid about security, about protection of the visitors of the museum."
He said a red paper stripe would be used to hide the genitalia on roughly 180 large posters in Vienna. But smaller posters with the same motif would not be touched during the work which he expected to start on Tuesday and last about a day.
"Many people told us that they wanted to or had to protect their children," Pokorny said. Some had warned that "if we won't cover it they would go there with a brush and they would cover it with colour. Already somebody did that."
Pokorny added: "We are not really happy about the situation. You always hope that we have made progress, that we are now in the 21st century."
The Leopold exhibition, which will run until January 28, is designed to show how the depiction of male nudity has evolved in art history.
Around 300 art works - including the controversial photograph by French artists Pierre & Gilles called "Vive La France" of three men of different races wearing nothing but blue, white and red socks and soccer boots - will be on display.
"Previous exhibitions on the theme of nudity have mostly been limited to female nudes," the Leopold said on its website.
"Thanks to loans from all over Europe, the exhibition 'naked men' will offer an unprecedented overview of the depiction of male nudes."
The museum houses the world's largest collection of works by Egon Schiele, one of Austria's major 20th century artists.
(Reporting by Fredrik Dahl, editing by Paul Casciato)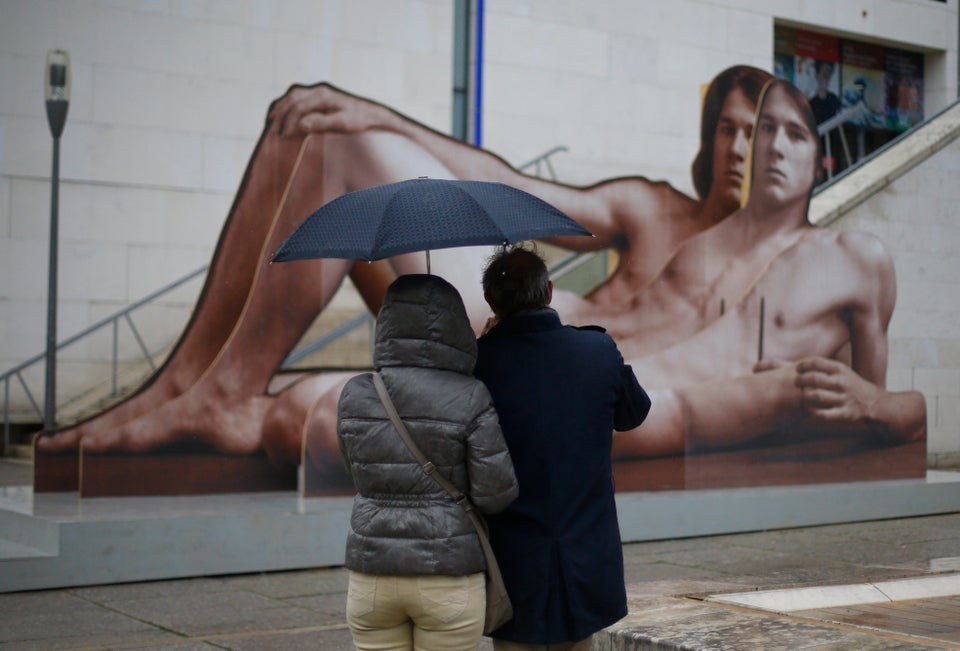 Naked Men Exhibition
Popular in the Community