We've seen models who walked the runway flashing some butt cheek. We've seen models hit the runway topless. But rarely do we see models walk the Fashion Week runway completely and utterly naked.
So thank you to Pam Hogg, who rectified that dearth of nudity with her London Fashion Week show on Saturday. The British designer sent her models down the runway in a bold palette of black, red and white done in shiny materials with sculptural hats.
WARNING: The photos below contain full-frontal nudity and are not safe for viewing at work.
But mostly, her models were naked. Really, really naked. Like, more naked than Lena Dunham in an episode of "Girls."
It was a bold move, one Pam Hogg has toyed with before. But does it detract from the fashion? Take a peek at the extremely NSFW photos and let us know what you think of Fashion Week nudity.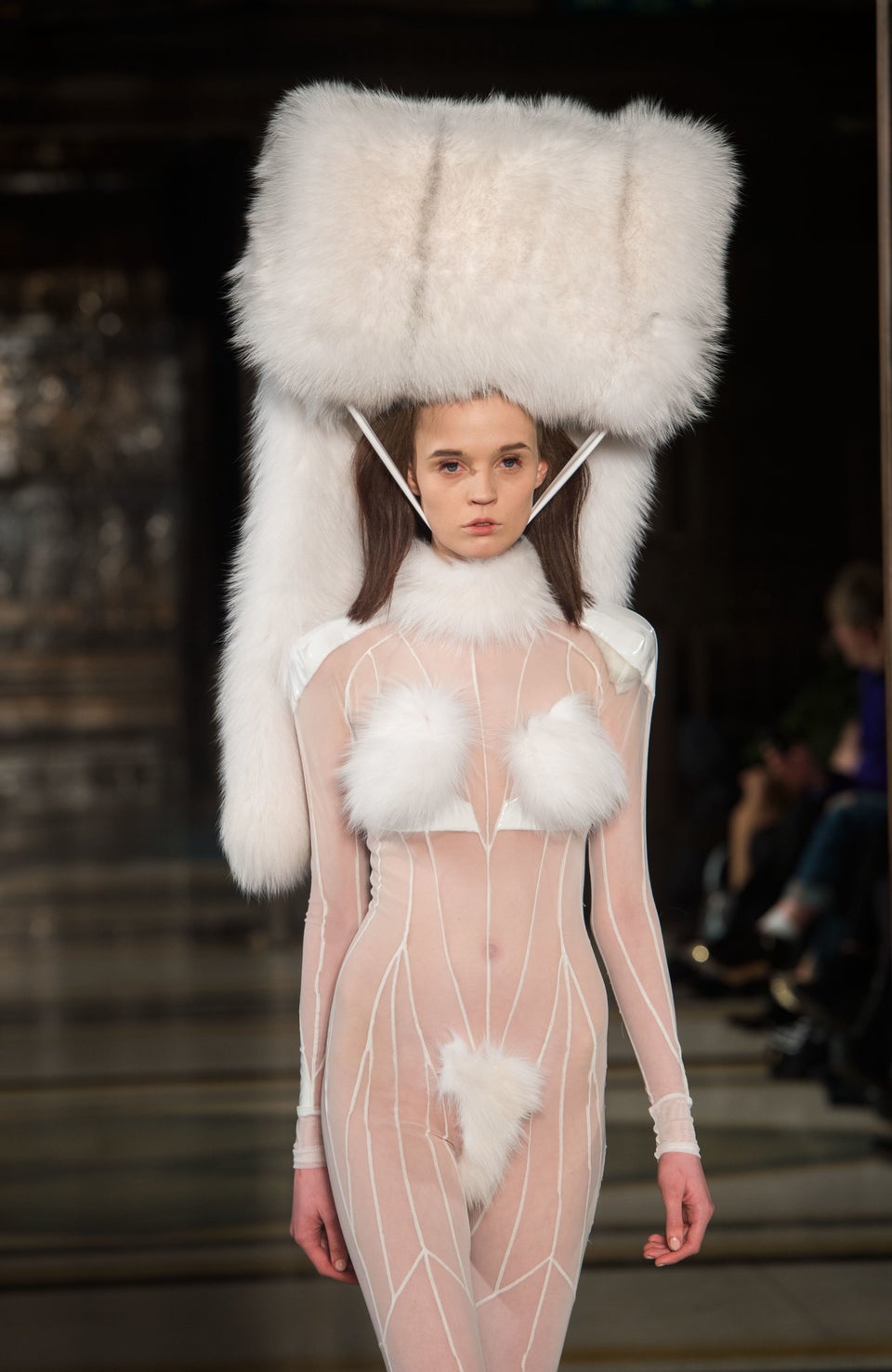 Pam Hogg Runway - LFW F/W 2013 (NSFW PHOTOS)