They fell short, but still attracted plenty of attention and raised more than $15,000 for charity, the BBC reported.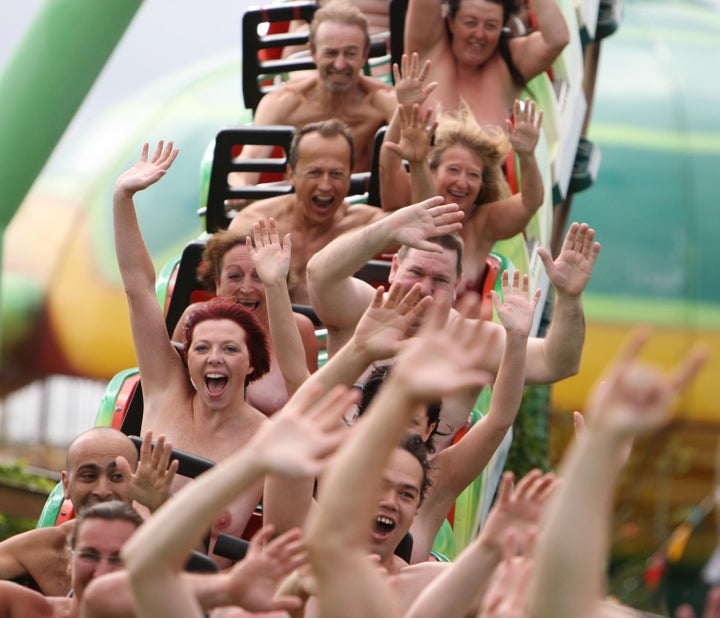 Fifty-seven uninhibited amusement-park patrons hopped aboard Adventure Island's Green Scream ride in Southend-on-Sea. While their flesh was willing, participation was relatively weak. The existing Guinness World Record dates back to 2010 when 102 people rode the same ride, the Mirror noted.
The Southend Hospital Charitable Foundation's Keyhole Cancer Appeal was still a winner nonetheless.
WARNING: NSFW PICTURES BELOW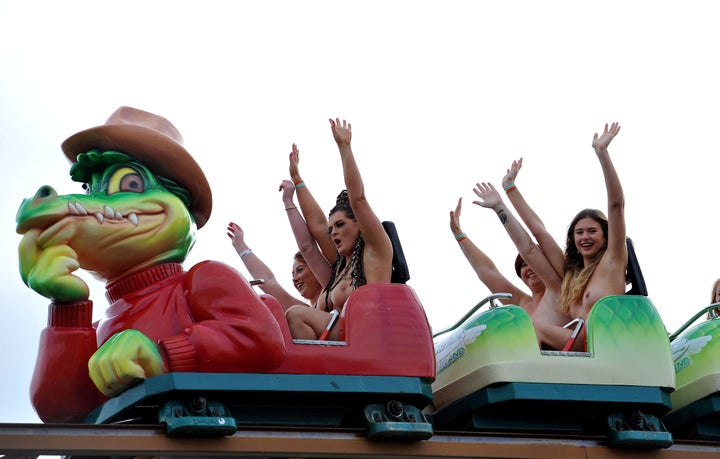 "It takes a lot of nerve to take off all your clothes in front of complete strangers, plus the world's media, so we would like to say a massive thank you to everyone who was brave enough to bare all and raise such a huge amount of cash for our vitally important cause," the charity's Lucy Thomas-Clayton told the BBC.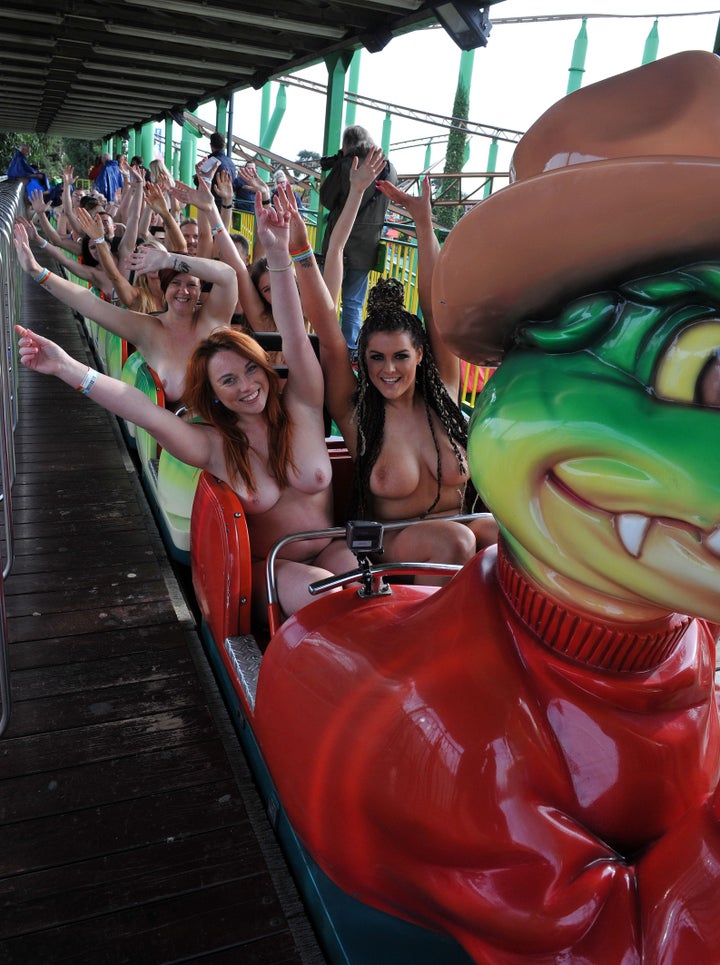 Here's video of the event:
Popular in the Community