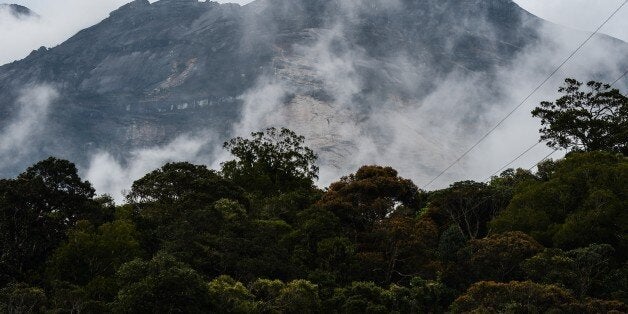 Malaysian officials are blaming a group of naked tourists for a deadly earthquake that rocked the country's tallest mountain Friday.
At least 16 people died when a magnitude-5.9 earthquake hit Mount Kinabalu in eastern Sabah state on Borneo island, The Associated Press reports.
Malaysian officials said a group of 10 European and North American tourists who photographed themselves naked on the mountain caused the quake by provoking the anger of the mountain's spirits. Mount Kinabalu is considered a sacred site by the local indigenous people who believe spirits of the dead live in the mountain. Locals reportedly hold an annual sacrificial ritual to appease the spirits and ask the spirits to keep climbers safe, the Malay Mail reports.
Malaysia's State Tourism, Culture and Environment Minister Datuk Masidi Manjun told the Agence France-Presse the foreigners' actions were "totally abhorrent and totally unacceptable to be done on a sacred mountain."
So far, five tourists have been barred from leaving the country pending "gross indecency" charges, the AP reports.
Officials said the 10 tourists broke away from their group on May 30 to climb to the mountain's peak and take photos, which were later posted online. A mountain guide reprimanded the tourists, who reportedly told the guide to "go to hell" and called him "stupid," according to the Malay Mail.
Sabah Deputy Chief Minister Joseph Pairin Kitingan said the tourists "showed disrespect to the sacred mountain" by posing naked at its peak and said a special ritual would be conducted later to "appease the mountain spirit."
Officials said the tourists will not be allowed to re-enter the country once they depart.
In addition to the Petersens, Malaysian police have identified Dutch citizens Eleanor Hawrins and Dylan Thomas and German citizen Stephan Pohlner from a photo, The Toronto Star reports.
Related
Before You Go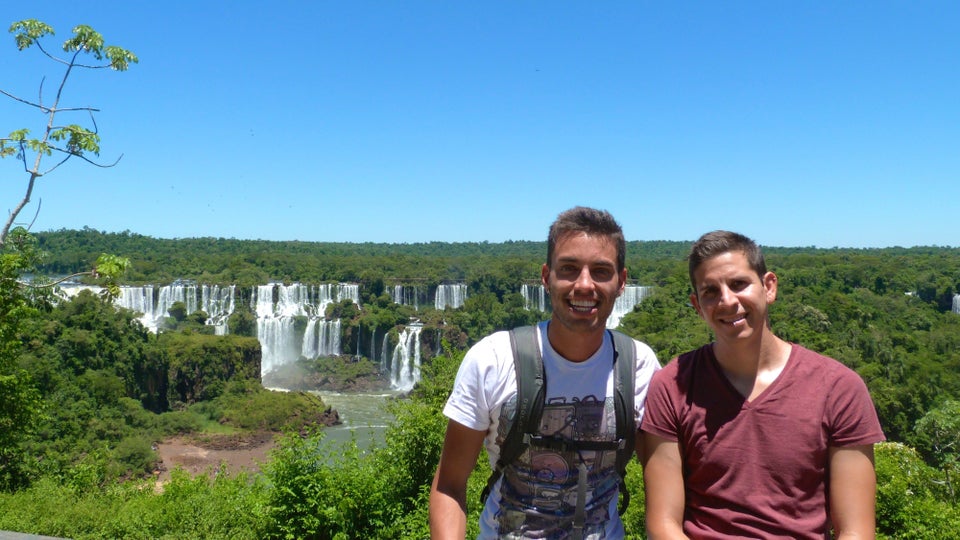 The World Travels Of Two Bad Tourists
Popular in the Community