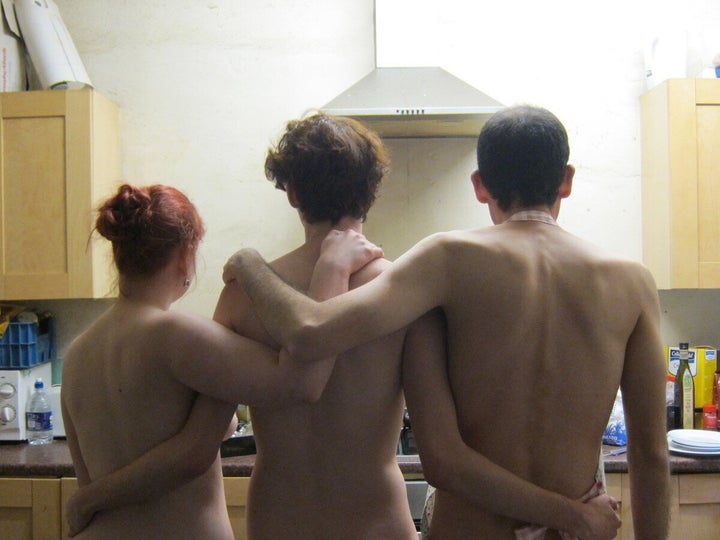 When Jess, Greta, and Zach moved in together, they decided to bare more than their souls to each other -- at least in the kitchen.
Jess, 24, and Greta, 21, became instant cooking competitors, constantly trying to out-do the other in creative recipes. Zach, 24, just liked to walk around naked.
Then one day the three students from Manchester, UK, decided to put the competition -- and their duds -- behind them.
They stripped down and started nakedvegancooking.com, a website where the roommates and contributors share vegan recipes that they cooked in the nude.
"We realized that by going naked, we created a platform to talk about a whole bunch of issues we are interested in," Jess explained to the Huffington Post in an email.
(Story Continues Below) Warning: NSFW Pictures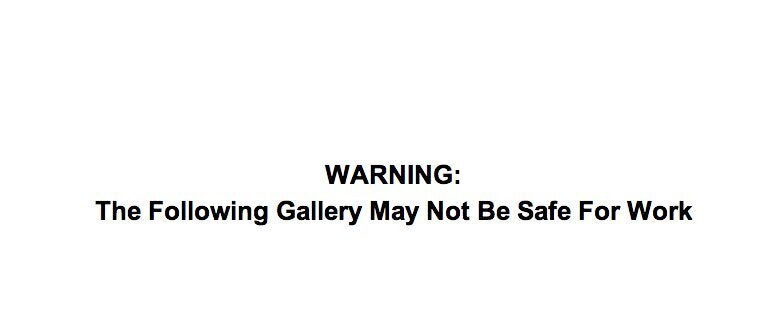 Naked Vegan Cooking (NSFW)
Even in an age of Instagramming every bite we eat, few are willing to shed everything for the camera. The nakedvegancooking.com team wears its birthday suit for a reason.
"I've had issues with body image and eating disorders in the past," Jess told HuffPost WeirdNews. "This has been a healing process for me. People are saturated daily with unrealistic images of how bodies 'should be' from magazines, advertisements, and the media. Showing unairbrushed images on the internet and creating a space to talk about these issues is really important."
The roommates don't always cook in the nude. It's cold in Manchester.
"We're poor students," Jess said. "So we cannot afford to put the heating on so much in winter."
Also, nudity isn't mandatory for house guests, though the roommates surround themselves with free thinkers. On occasion, Jess said, the guests have been the ones to get naked and cook while the roommates stayed clothed.
Not everyone on the Internet is so excited about the photos on the site, which feature the roommates cooking up their favorite dishes and then covering their erogenous zones with their plates.
"Half the time we were being called 'fat,' and the other half of the time people were saying that if we really cared about positive body image we would have larger people on the site," Jess said. "I guess it just proves how fickle the internet can be."
Luckily, most of their feedback has been positive. Still, the question has to be asked: Aren't there risks to naked cooking? HuffPost Weird News editor, Buck Wolf, for example, pointed out that bacon could be especially painful to cook without clothes.
"In the early days we did have a few slip ups, particularly with hot oil," Jess said. "We quickly learned that aprons were not the enemy!"
Related
Before You Go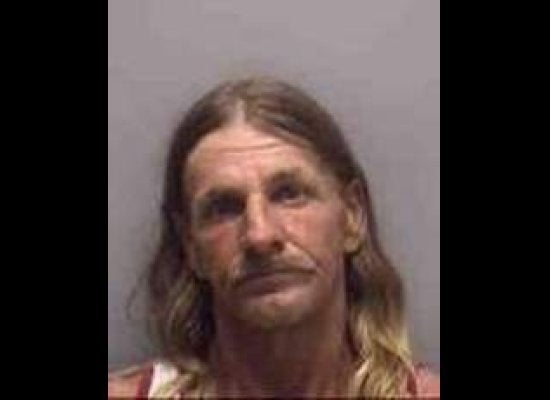 Things You Can't Do Naked
Popular in the Community