 Something old, something new, something borrowed, something...nude?
(Story continues after photo)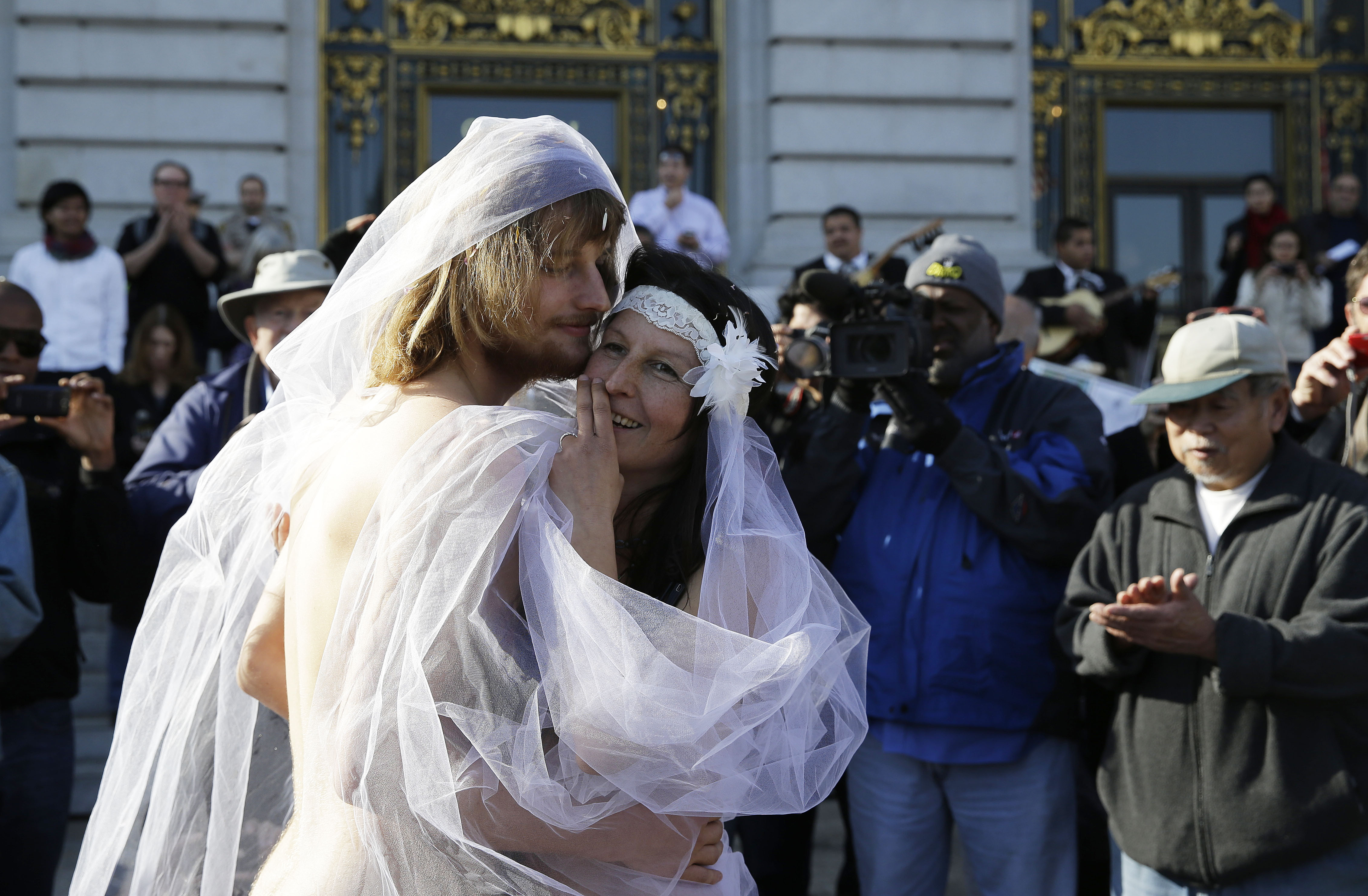 Credit: AP Photo/Eric Risberg
"This is a protest against the nudity ban as much as it is a wedding," she shouted to a crowd of roughly 100 people before the nuptials, the San Francisco Chronicle reports. "I know that the people of San Francisco are behind me."
According to the Chronicle, there was a matinee performance of "The Nutcracker" about to start at the Opera House close by, and many mothers and children were passing by.
After the ceremony, Taub was taken to a police van and received a citation for public nudity -- her eighth citation of this kind. She was then released after agreeing to put the dress back on. Her husband and several of her guests were cited as well.
In spite of the arrest, was the bride's Big Day everything she dreamed of?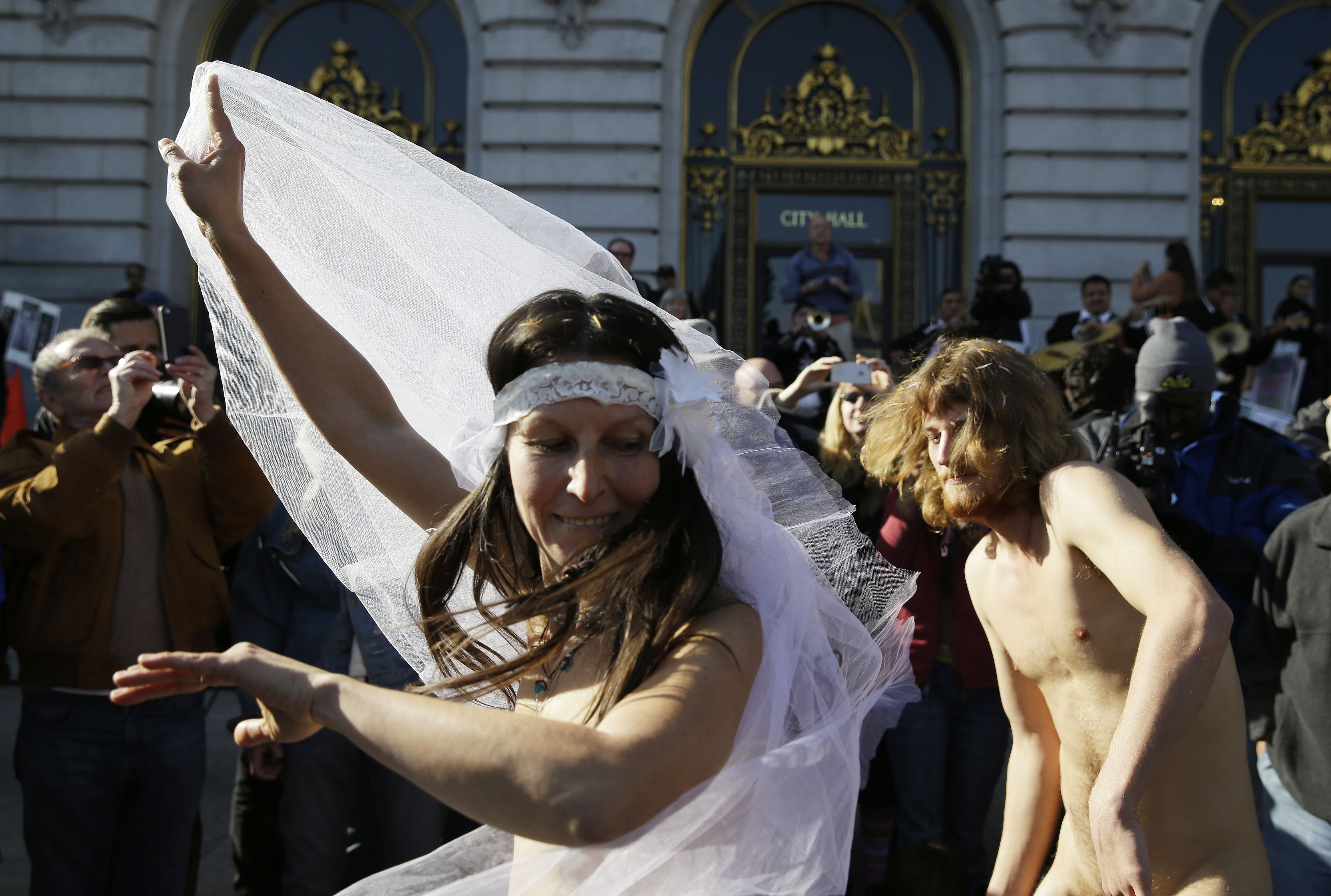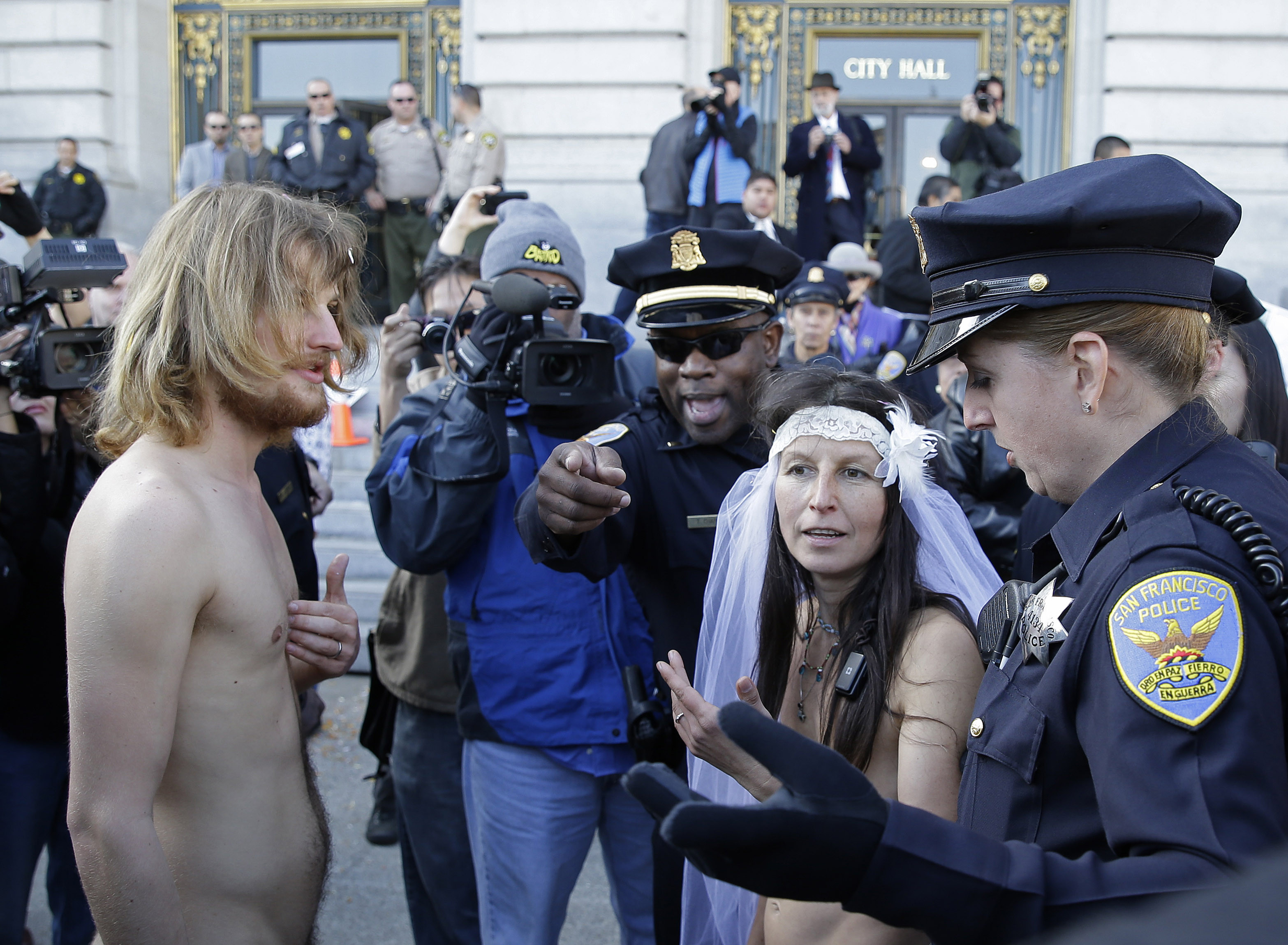 Credit: AP Photo/Eric Risberg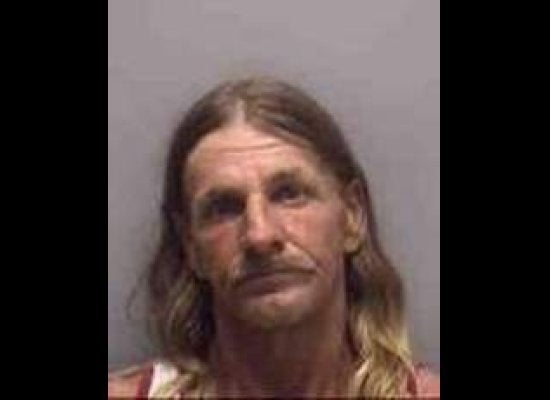 Things You Can't Do Naked