LONDON (Thomson Reuters Foundation) - It was the level of hate from his own Xhosa community that took South African gay artist Nakhane by surprise.
He never expected to face death threats for playing a man in a same-sex relationship in a movie, "The Wound," which unfolds in the secret world of a Xhosa male initiation ceremony - but it was the setting that appeared to anger people the most.
"I know my people because I come from them and I know about the passion they have about protecting this part of the culture," Nakhane, 30, told the Thomson Reuters Foundation in an interview in London, where he is currently living.
"But I didn't know it was going to be as violent as it became."
The actor, who underwent the month-long Xhosa circumcision ritual at the age of 20, said his own experience was similar to that shown in the film, including having other men make sexual advances on him during the bush retreat.
South Africa is generally regarded as supportive of lesbian, gay, bisexual and transgender (LGBT) people and is the only African country that has legalized gay marriage.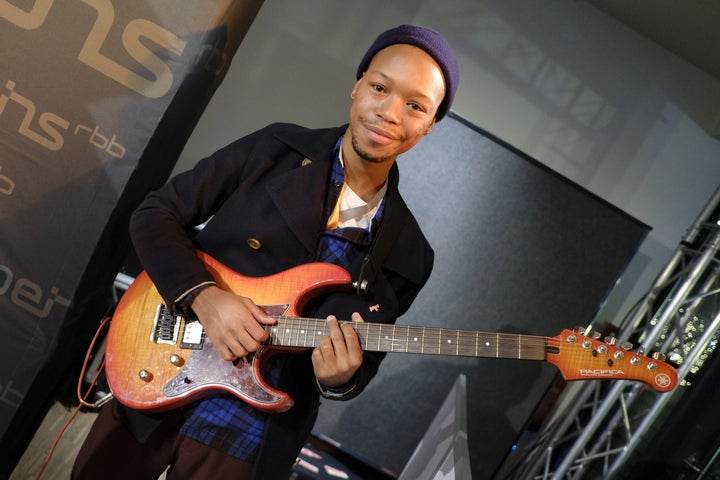 However, being openly gay can be taboo, particularly among traditional communities.
Although the movie has won several awards at film festivals in London, Durban and Palm Springs, it is the dialogue it has sparked around LGBT issues in South Africa that Nakhane is most proud of.
"This film became what it became because of those conversations," he said. "Suddenly the volcano just (erupted) and it takes the right time, right film, right thing, for it to happen."
STRONGER
It was only when Nakhane's life fell apart five years ago that he was finally able to accept he was gay.
Homeless and broke, the up-and-coming South African actor and singer had just released his first music album, a deeply personal account of his life.
"I was just so tired of hating myself every day. I was exhausted. And from that point in time, it took me about two years really to not be afraid anymore," he said.
"I call it the moment where my life literally fell apart: when I'd left the church, I was living with friends, I was homeless to all intent purposes. I had nothing. I had nothing to lose."
In London, he spends his time in recording studios and rehearsing with band members for upcoming shows in Europe.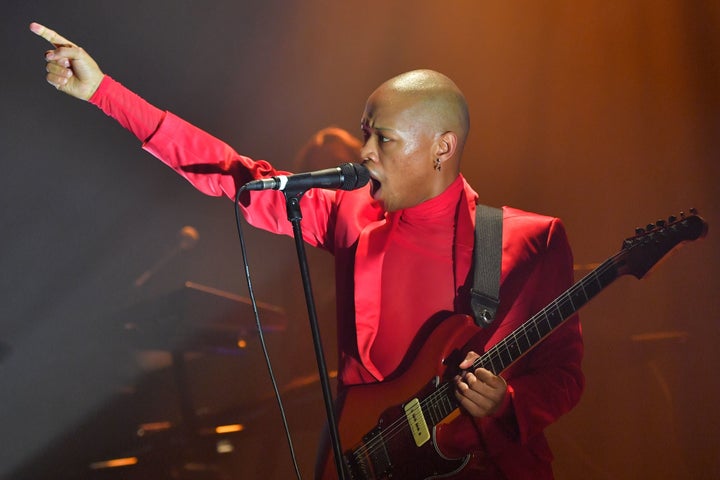 Although Nakhane does not see himself as an activist, his work as an actor and musician is attracting acclaim and putting him under the spotlight.
His second album, which came out in March, blends traditional sounds with soulful melodies, and reflects on his childhood and teenage years.
"With this album, I felt like I needed to go back to my formative years," he said. "Going back to my formative years meant going back to some traumas and some joys."
Some of the scars are still evident and Nakhane says it is taking time to get used to living in the British capital.
Simmering tensions over his film mean it will be some years before he can return to visit his family in the Eastern Cape.
He does, however, plan to go back to South Africa in the future and says he is not afraid.
"How much worse can it get than someone detailing to you how they want to kill you?" he asked.
"You can either slink down and die from that or you can be even more defiant. If anything, those people made me stronger."
Popular in the Community