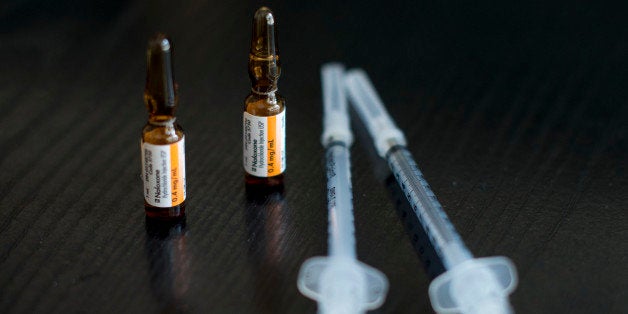 Naloxone, a drug that medical experts call the "overdose antidote," is one step closer to becoming widely available in the state of California.
Assembly bill 1535, which would authorize pharmacies to carry naloxone (brand name: Narcan), cleared an Assembly floor vote with unanimous, bipartisan support Thursday and now heads on to the Senate. Last October, California Gov. Jerry Brown (D) signed into law AB 635, which removes civil or criminal liability from anyone who uses it.
"The overwhelming support for the bill in the Assembly reflects the rapidly growing public awareness that naloxone is a safe and effective means of preventing overdose deaths," said Assemblymember Richard Bloom (D-Santa Monica), who sponsored the bill, in a statement. "As the bill moves on to the Senate, I am optimistic that soon, many more families will be spared from experiencing the loss of their loved ones who struggle with opiate addiction and misuse."
Bloom's efforts follow the FDA's recent approval of a simple handheld device that enables anyone to automatically inject naloxone into someone having an overdose. The device can be used by family members, friends and caregivers of people who are at risk of accidentally overdosing or having unexpected drug reactions, reports the Associated Press, similar to how parents might carry an EpiPen (injectible epinephrine) with them at all times if their child is extremely allergic to something.
Deaths from drug overdoses have been rising since 1992, and are the leading cause of injury death in the U.S., according to the Centers for Disease Control and Prevention. California's drug overdose deaths have increased 31 percent from 1999 to 2010, reports the Los Angeles Daily News, but despite the rise, the state still has the 15th lowest overdose mortality rate in the country. The Southwest and Appalachian regions have the most deaths from drug overdoses, reports the Washington Post.
Naloxone is an "opiod antagonist" and works to restore breathing by reversing the effects of opiods from morphine, heroin, oxycodone (better known as Oxycontin) and hydrocodone (also known as Vicodin). The FDA first approved Naloxone for use by medical professionals in 1971, and in a 2012 CDC report, researchers discovered that Naloxone had reversed over 10,000 overdoses since the earliest participant programs started administering it in 1996.
As of February, 23 states and the District of Columbia already have some kind of Naxolone access law in place, according to LawAtlas, and last April U.S. Attorney General Eric Holder called on police and fire departments across the country to train and equip employees with the overdose antidote.
Before You Go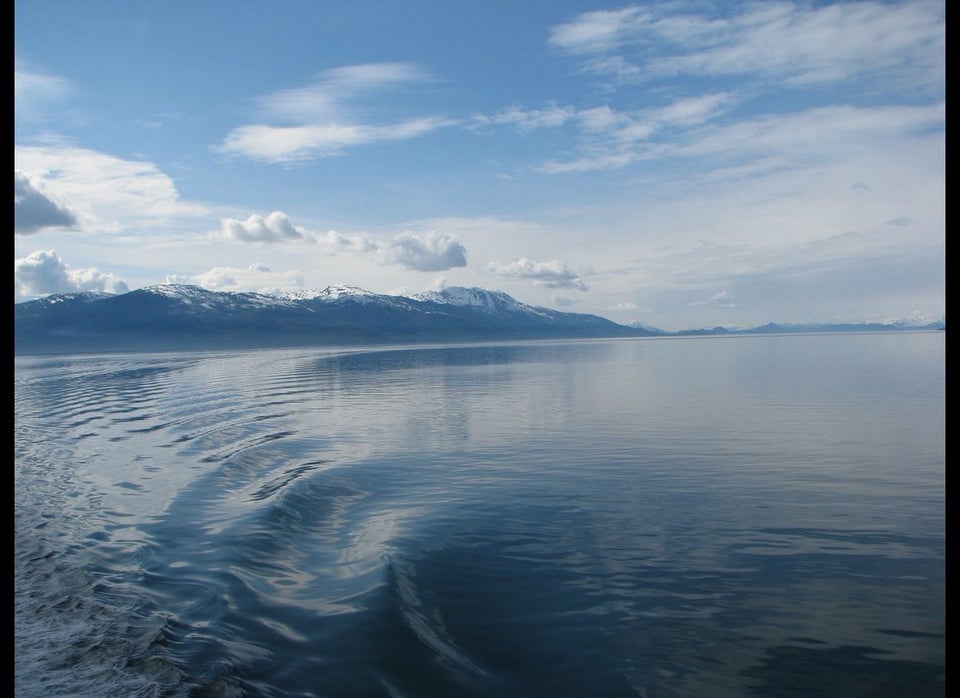 Legal Marijuana Across The U.S.
Popular in the Community