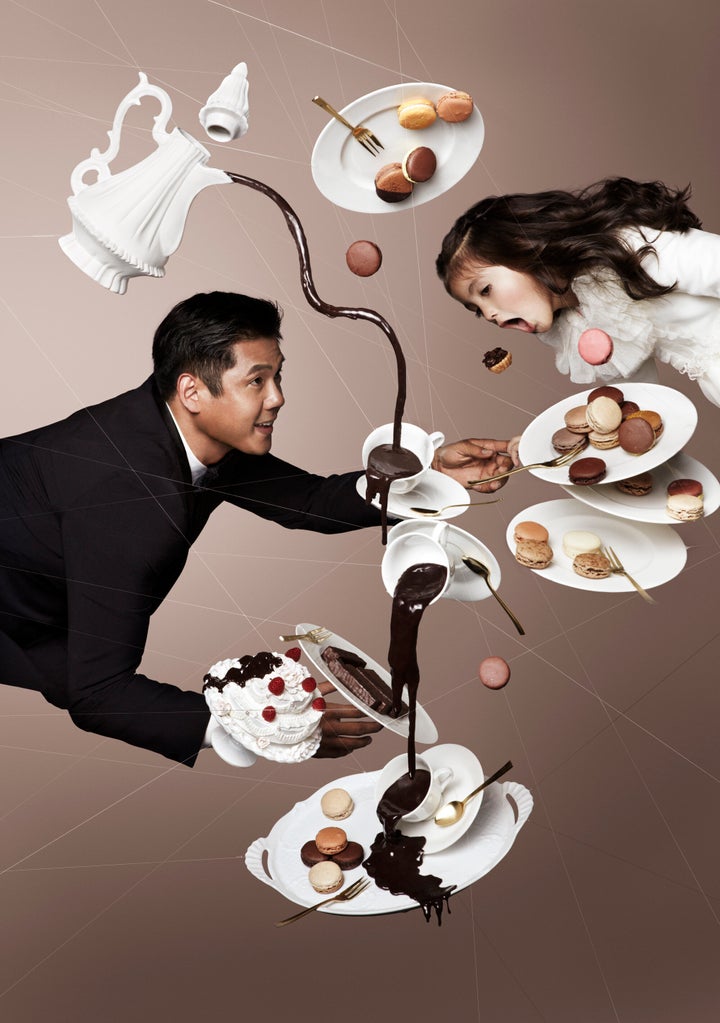 Creative collective NAM blend reality and fantasy with their photography. Their artwork depicts a seemingly impossible world of suspended objects; macaroons and chocolate sauce floating in midair around a woman lying on her back. This dream world, though, is real.
Using visual trickery, clever suspension techniques and photography, NAM -- a graphic design and art collective based out of Tokyo -- fabricates scenes sans gravity. Now comprised of 10 artists, the group formed in 2006 with graphic designer Takayuki Nakazawa and a photographer Hiroshi Manaka.
"The basic theme of NAM's creation is 'A Fantasy in Life' because we believe we can find a fantasy right in the reality," they state on their website. "We try to present the ambiguousness of the recognition of what is 'fake' and what is 'real' by showing the setup images created in familiar spaces with familiar objects we see and use everyday."
The scenes are constructed with objects hanging by synthetic fibers that are threaded by hand. Nakazawa said the process is complicated and time-consuming, but it is important in order to achieve this melding of perspectives.
"We believe the most important aspect of expressing a fantasy world is to keep things as realistic as possible," they state. "A realistic setting has a strong persuasive power and combining this element with current technology resulted in a unique mix which is one of our characteristics."
Click through below to see some of NAM's suspension art.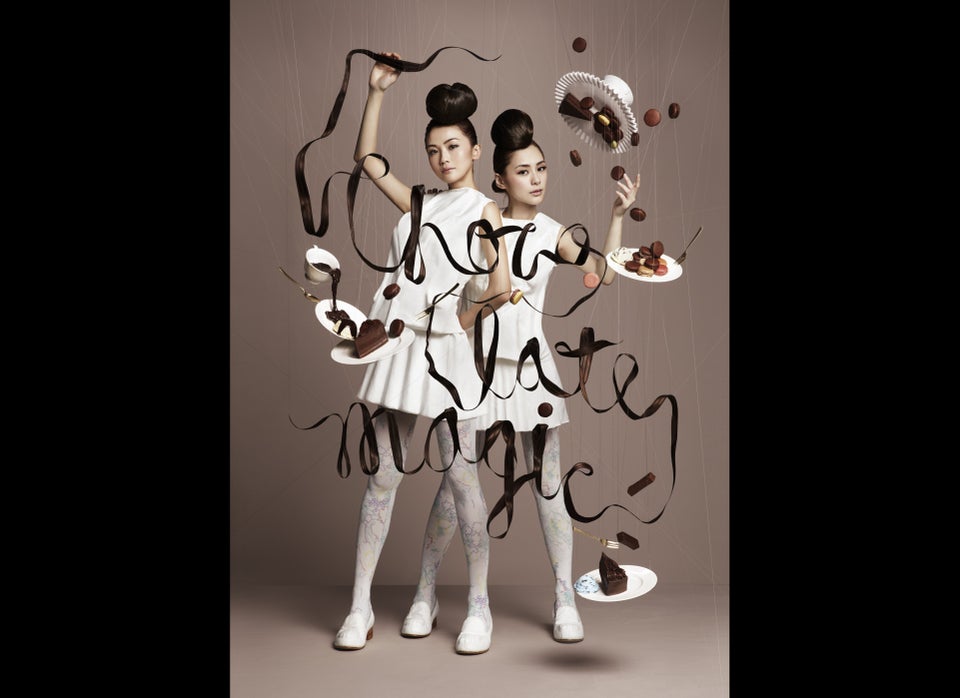 Watch below for a video of the production process for the Harbour City Chocolate Trail project:
Popular in the Community