In a new video created by Refinery29, women reveal what they prefer to call their menage a moi time. As one woman in the video puts it: "Masturbation is like a business term, you know? 'We'll circle back about this masturbation thing later.'"
For something so enjoyable, masturbation should have an awesome name to match. From "finger painting" to "visiting your safety deposit box," there are many creative, unique and hilarious names for masturbation for women to choose from.
Here are seven of our favorite names from the video above:
1. The Music Lover's "The Downstairs D.J."

2. The Batman Fan's "Visiting The Bat Cave"

3. The Pro-Womyn's "Jilling Off"

4. The Baker's "Buttering My Muffin"

5. The Animal Lover's "Petting The Kitty"

6. The Gender Neutral "Rubbing One Out"

7. The Body Positive "Clitting"

Watch the full video for other, equally-creative names for masturbating.
Related
Before You Go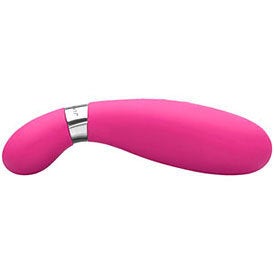 The 13 Best Sex Toys For Your Most Adventurous Friends (Or Yourself)
Popular in the Community