 The names have me undone.
Twenty names, each with a number following it, a 6 or a 7, a measure of all that has passed -- both a moment and a lifetime -- since they were chosen.
You can imagine the scene. Expectant parents, poring through books and websites, saying the possibilities aloud: nicknames; "get down here right now" names; names that would sound just right at the Oscars, after the title "doctor," on the back of a baseball uniform. Giving name is giving life -- taking what had been but a lava lamp image and a dream, and making it real. Benediction means "to bless," and also "to bestow a name."
The photos wallop me, too, of course -- Charlotte Bacon, with her mass of red curls, Ana Marquez-Green's pigtails, Noah Pozner's long, long lashes. But, to my surprise, the one-dimensional images are no match for the power of the names. Photos belong to the past even from the moment they are taken; we understand we will look back on them someday. Names are for the future. We choose them with the expectation that they will be carried forward, a first and most lasting gift.
We have it backward, though. We think the name will define the child, but soon that child changes the meaning of the name. Olivia Engel means a girl whose favorite stuffed animal is a lamb, whose favorite color is pink and purple and whose favorite team is the Yankees. How could it mean anything else? Dylan Hockley is what you call a boy who delights in jumping on a trampoline and munching garlic bread. James Mattioli? A "numbers guy" who loves the very concept of googleplex. Daniel Barden is an old soul. Allison Wyatt could only be a girl who tapes her drawings to the walls and makes an art gallery. Emilie Parker, also an artist, always carries her markers with her in case someone needs to be cheered up with a card.
This is not the first time a tragedy has been captured in the calling of the names. We trace them on the wall at the Vietnam memorial. We read them aloud every year on 9/11. The power of those names, though, lies in their number. Those lists are monumental, sweeping -- overwhelming in their mass and depth.
The names of Sandy Hook, in contrast, are heartbreaking in their intimacy. Little children leading little lives, precious as miniatures. What Caroline Previdi was most looking forward to for Christmas was a camera. Jessica Rekos wanted cowgirl boots. Benjamin Wheeler, a model of the No. 7 subway train. The highlight of Chase Kowalski's week should have been winning his first mini-triathlon. The highlight of Jesse Lewis' day should have been making gingerbread houses in his first-grade classroom.
Instead they are 20 names on a classroom roll that will never be called again. Names that won't be on diplomas, or letters that say "Congratulations! You've been admitted," or driver's licenses, voting rolls, wedding invitations. Names that won't be on birth certificates, choosing a name for someone else.
They will be found from now on in places that their expectant parents never wanted. Catherine Hubbard's will be invoked in donations to the local animal shelter, which she loved so much. Jack Pinto's will be scribbled on the cleats of New York Giants wide receiver Victor Cruz .
Grace. Josephine. Madeleine. Avielle. Charlotte. Ana. Noah. Olivia. Dylan. James. Daniel. Allison. Emelie. Caroline. Jessica. Benjamin. Chase. Jesse. Catherine. Jack.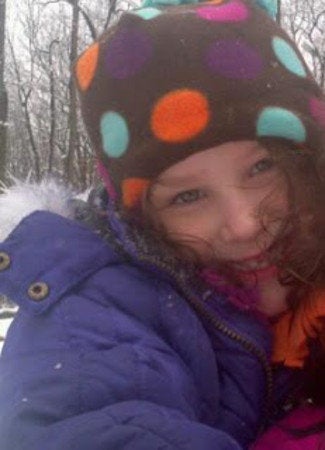 Victims Of The Newtown School Shooting
Related