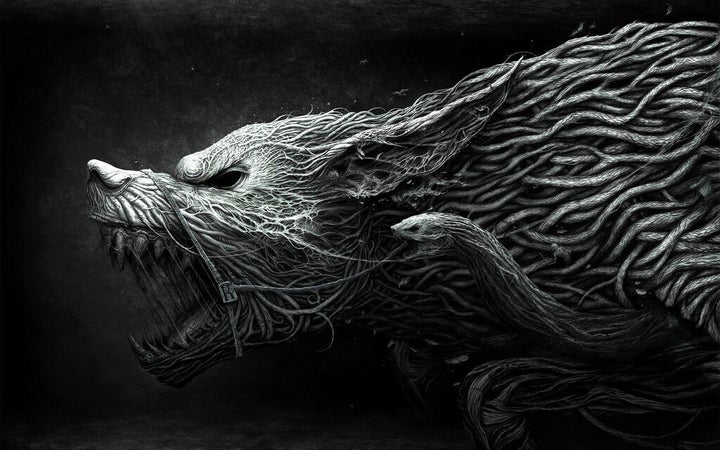 Some say it's a witch doctor, a warlock, or a work of black magic. Others say it's a hybrid animal somewhere between a dog and a pig. But whatever it is, residents in Namibia are saying the strange creature they've seen wreaking havoc on their villages is nothing they've ever encountered before, according to the website Life's Little Mysteries.
They say the beast has been attacking dogs, goats and other domestic animals seemingly out of nowhere, as the region's arid landscape is sparse in trees and shrubbery where animals might hide.
"This is an alien animal that the people have not seen before. We don't have a forest here, only bushes. So, this must be black magic at play," Andreas Mundjindi, a Namibian official, told the newspaper Informante.
"Everyone believes it is his beast and even he knows that we think so," the villager told Informante. "When it comes our side in the night, all the dogs are barking, but if it goes back west, then it's all hush. People must be safe. We don't want to be mauled by things we don't know."
Police spokeswoman Christina Fonsech told the paper that police tried to track the creature's footprints, which were doglike, though bigger.
"We followed them but they walked until a spot where they just vanished," Fonsech told New Era. "It's difficult to explain what happened to those footprints because they looked as if they climbed onto something but it was in an open space, so we don't know what happened."
One elusive creature of legend from the Congo region, known as the "Mokele-mbembe," has intrigued myth hunters for years. Believed by some to be the surviving ancestor of a dinosaur, similar to the rumored Loch Ness Monster, the animal has been reported in sightings as far back as 1776, according to research by cryptozoologist William Gibbons.
The animal is said to be of a brownish gray color ... its size approximating that of an elephant. It is said to have a long and very flexible neck. Some spoke of a long muscular tail like that of an alligator. Canoes coming near it are said to be doomed; the animals are said to attack the vessels at once and to kill the crews but without eating the bodies. The creature is said to live in the caves that have been washed out by the river in the clay of its shores at sharp bends. It is said to climb the shore even in daytime in search of its food; its diet is said to be entirely vegetable.
Check out footage of the supposed mokele-mbembe, which aired in a BBC documentary, below.
Popular in the Community