Jeremy Joseph Christian, 35, who police say has ties to white supremacy, has been arrested on suspicion of carrying out the attack. He faces charges including two counts of aggravated murder. Law enforcement authorities say the suspect targeted the girls for "religiously and racially motivated reasons."
Passenger Rachel Macy told Oregon Live Namkai-Meche confronted the man berating the girls and said, "You have to get off the train."
That's when Namkai-Meche was suddenly stabbed in the neck, Macy said.
"It was just a swift, hard hit,'' she said. "It was a nightmare.''
When Namkai-Meche turned to face Macy, she saw that his shirt was covered with blood and his face deathly pale.
She recalled he was clutching his neck as he told her, "I'm going to die."
Macy responded, "We can handle this. Lay down.''
He lay on the floor of the train as Macy and a male passenger did what they could to calm him and stop the bleeding, she said. Macy pulled off her shirt and helped him press to the gash in his neck, she recalled.
"I just kept telling him, 'You're not alone. We're here,''' Macy said. "What you did was total kindness. You're such a beautiful man. I'm sorry the world is so cruel.''
When paramedics arrived to take Namkai-Meche away, he turned to her and said, "Tell everyone on this train I love them."
Macy met Namkai-Meche's parents at a vigil for the victims the following day.
His mom, Asha Deliverance, remembered her son on Facebook as a "bright shining star."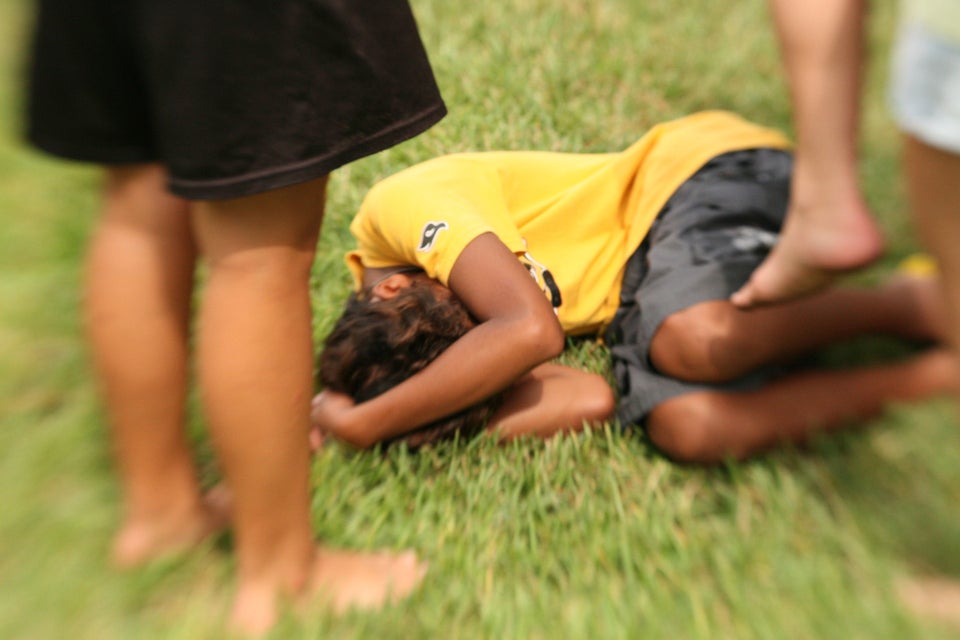 Fighting Racism And Discrimination Everyday