In 2007, we launched on this site a column called Lets' Bring Back -- which has, over the past three years, celebrated hundreds of forgotten-yet-delightful fashions, pastimes, objects, and personalities.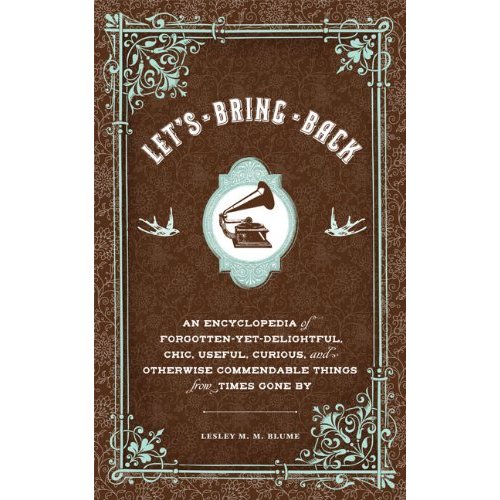 Many of these tastemakers, designers, and muses are now unjustly fading from public memory. Once you've spent some time with them, you'll agree that each of these women deserves to remain in the limelight.
After all, fashion is fleeting, but true style glimmers forever.
Today we pay our respects to the great Nancy Cunard, a heiress, activist, and provocateur who shunned a spoiled existence to wage war on the racist attitudes of her generation. Her silhouette remains unique and instantly recognizable even today: an exclamation point-thin frame; dark, kohl-rimmed eyes; arms invariably heavy with bracelets. Cunard truly was one of the twentieth century's great, unrepentant individualists.
Read on, and make sure to see the photos below.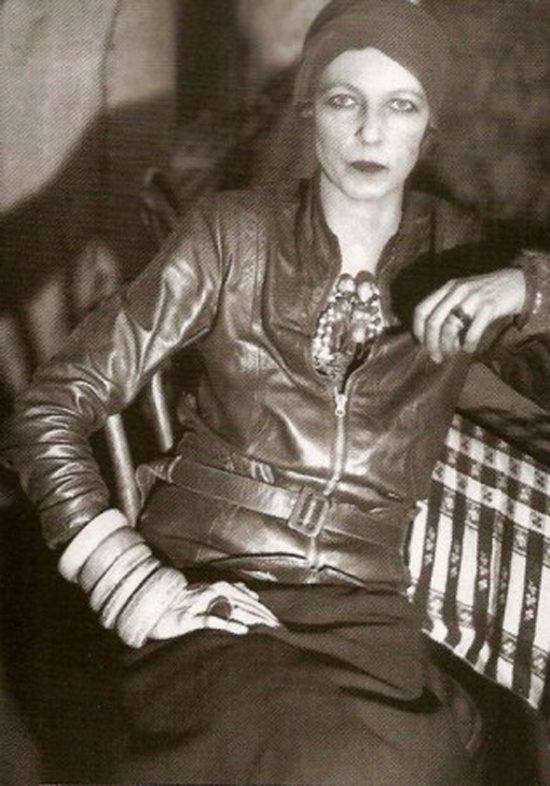 The following excerpt is from Let's Bring Back (Chronicle Books, November 1):
NANCY CUNARD (1896 - 1965)
Nancy Cunard began life as a coddled British heiress to the Cunard ship fortune; her life might have been very mannered, but instead she scandalized her family and class by becoming an outspoken writer, publisher, and political activist.
Still adored by today's history-minded fashion editors and designers, Cunard grew famous in her time for her rail-thin body and the bangles that always covered both of her arms from wrist to elbow. Her contemporaries also venerated her and she became a muse to some of the twentieth century's most distinguished writers and artists, including Wyndham Lewis, Aldous Huxley, Tristan Tzara, Ezra Pound, Louis Aragon, Ernest Hemingway, James Joyce, Constantin Brancusi, Langston Hughes, Man Ray, and William Carlos Williams.
In 1928, Cunard became romantically involved with African-American jazz musician Henry Crowder; they moved into an apartment in Harlem together, prompting outraged tabloid headlines on both sides of the Atlantic. This relationship was the first step in turning Cunard into a lifelong civil-rights activist. Her own mother's alleged reaction upon hearing the news: "Do you mean to say my daughter actually knows a Negro?"
Cunard subsequently published the pamphlet "Black Man and White Ladyship," an attack on racist attitudes. She also edited Negro: An Anthology, collecting poetry, fiction, and nonfiction primarily by African-American writers, including the now-iconic literary giants Langston Hughes, William Carlos Williams, Samuel Beckett, and Zora Neale Hurston.
She had her gentle, romantic moments as well. One of my favorite quieter anecdotes about Cunard describes her late in her life, standing on a palazzo balcony in Venice, the site of once wildly decadent fin de siècle and Roaring Twenties parties:
Nancy, in a black satin gown and her signature "barbaric jewelry" and forehead bandeau, had been suddenly overcome by a vision of the past. She poured a glass of champagne into the Grand Canal--a "libation" for her former beloved: "For Henry," she said in a soft voice.

(Quote excerpted from the 2007 biography Nancy Cunard: Heiress, Muse, Political Idealist by Lois Gordon)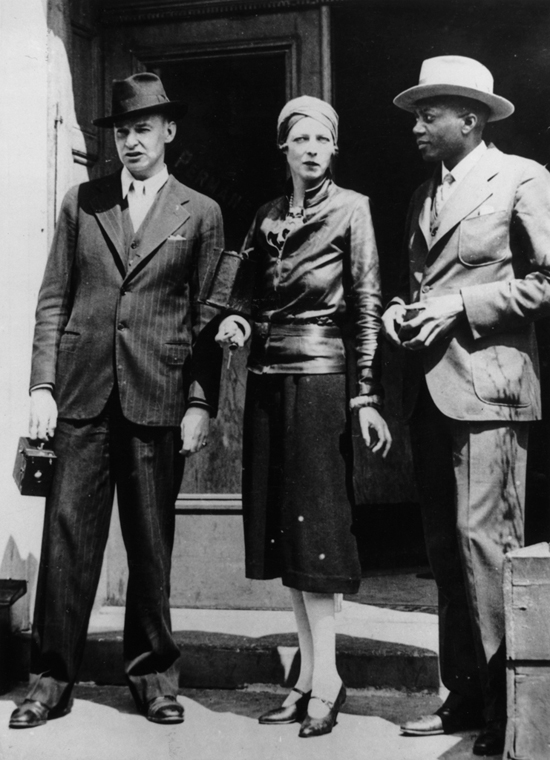 1932: Poet, publisher rebel and activist Nancy Cunard in Harlem, New York, with artist John Banting (1902 - 1972) and novelist Taylor Gordon (1893 - 1971, right). She is known to have taken an active stand against racial segregation in America. (Caption and photo courtesy of LIFE.com)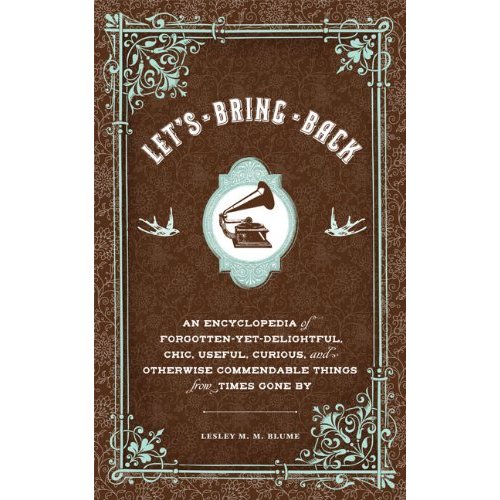 Follow Let's Bring Back on Twitter: @LetsBringBack
For publicity inquiries, please contact April Whitney at Chronicle Books: April_Whitney@chroniclebooks.com